Virtually every area of a construction site is dangerous. Workers are accustomed to looking for dangerous situations on the ground and around their immediate area. However, they don't usually think about falling debris. When falling objects injure an employee working below, the results can be catastrophic.
Why fallen object injuries are so serious
The weight of the falling object, combined with gravity and the height from which it fell, for example, from a rooftop, can have devastating effects on unsuspecting workers below. These types of construction accidents can do irreparable damage to an individual and their entire family structure.
After a falling object injury on a construction site, you should contact the Law Offices of Michael S. Lamonsoff, PLLC, as soon as possible. A free consultation with one of our award-winning construction injury attorneys will ensure that your legal rights to compensation are preserved and protected while you focus on recovery.
Select results from recent falling object construction accident cases:
$4,750,000 awarded to a construction worker who was injured when a concrete slab fell and struck him resulting in multiple injuries.
$3,200,000 recovered in a case involving a construction worker who was injured when he was struck by falling construction material.
$2,500,000 awarded in a case involving a union laborer who was injured when struck by an improperly secured lumber.
$2,000,000 million award obtained for a construction worker who was hit on his head by a falling object.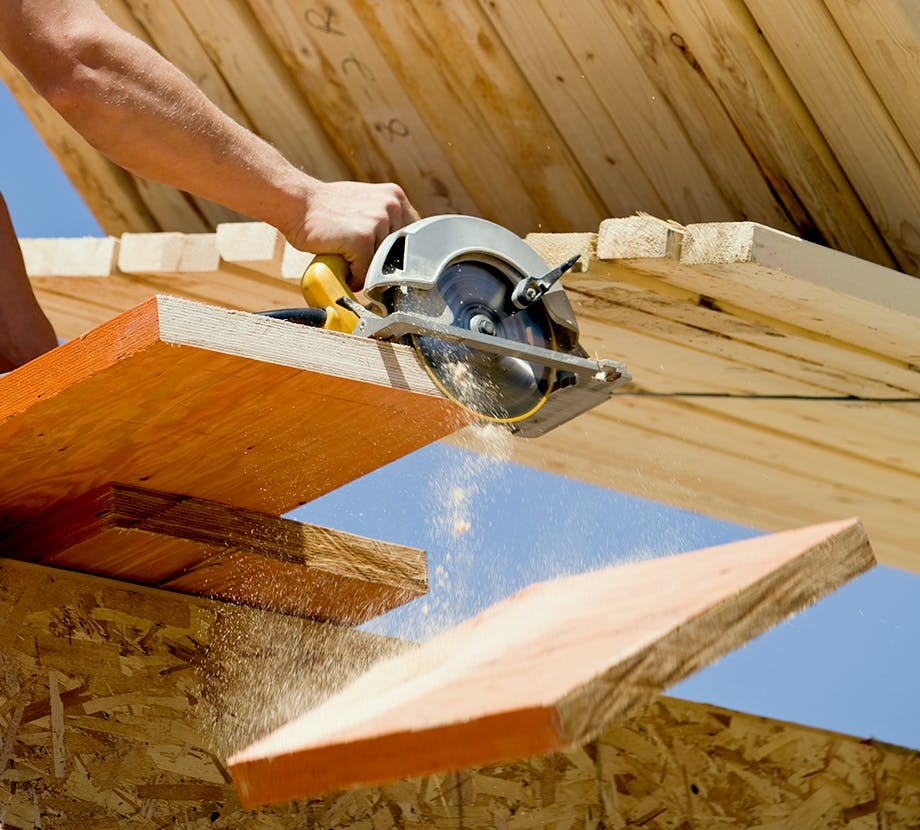 Why is falling debris so dangerous on a New York construction site?
Falling objects are often heavy and are always unexpected. When falling debris comes plummeting down from above, it is also usually moving at a very high rate of speed. Gravity, combined with the weight of the object, can make these accidents deadly. To make matters worse, the injuries most often sustained are head injuries. Serious injuries that can result from being struck by objects include:
Death
Fractured or shattered bones
Head and neck injuries
Brain injuries
Nerve damage
Back and spinal injuries
Paralysis (total or partial)
If the accident happened on
the job, can I still bring a lawsuit?
Yes, you can, and you probably should. An experienced New York construction accident lawyer can help you navigate the legal process and get you the compensation that you deserve.
New York laws require owners, contractors and employers to follow specific safety guidelines to protect workers, pedestrians, and other passersby from falling objects. Particularly at construction sites where laborers are in greater danger of being struck by objects that fall from above, New York Labor Laws that protect workers and assign liability to those who failed to provide safety on the job site.
The falling object accident attorneys in New York at the Law Offices of Michael S. Lamonsoff have decades of experience in understanding the intricacies of the New York Labor Laws, and a history of fighting aggressively to ensure that every client receives the full compensation that the law can provide.
Why are cases involving falling objects on construction sites so complicated?
There are so many different types of objects on a construction site that can fall and seriously injure someone below. The people working on a construction jobsite are subject to falling debris, hand tools, building materials, and more. These cases can become quite complicated because it can be hard to prove liability.
It is not often that someone just steps forward and takes responsibility for an accident of this nature. A thorough investigation is necessary to try to prove third-party liability. At the Law Offices of Michael S. Lamonsoff, we have experienced investigators and top-rated experts who work tirelessly to expose the guilty party and get you the compensation that you are entitled to.
How long will it
take to settle my case?
Each and every case is different, and some move through the system more quickly than others. There will need to be a thorough investigation and witnesses will need to be interviewed.
At the Law Office of Michael S. Lamonsoff, PLLC, we know how to get your case prioritized so that it can be resolved as quickly as possible.
We also have extremely experienced negotiators who may be able to resolve your case in the pretrial stage, which will significantly shorten the length of time it takes to get a positive outcome.
Consistently rated as one of the top personal injury law firms in New York as seen on Google, AVVO, and featured in New York Magazine
I had an accident which caused me to be hospitalized.
I had an accident which caused me to be hospitalized. This happened due to a homeowner's negligence. I was referred to Michael by the woman who shared a room with me in the hospital. She was a client of his and she told me that he had handled a lot of noteworthy cases and she was a client of his. Everything went great! Michael is wonderful and his staff is friendly and professional. I would refer other clients to Michael. I had a similar accident before and my prior attorney only got me half of what Michael got for me. This is an honest law firm and they put in a great effort into getting me the highest settlement. This is a very nice office located in lower Manhattan.Thank you Mr. Lamonsoff
I spoke to my friend who recommended Michael.
I spoke to my friend who recommended Michael. She loves Michael very much because of his passion for what he does. He truly is the BULL of the law. When I first came here, I was treated so special. I never have been treated this well before. The firm made me feel important. Michael himself kept in contact with me. He was very nice. He listened to me and was very polite. The staff spoke to me like they meet me before. Michael was always available for me. Everyone spoke to me like they knew me and made me feel welcomed. I went in with nothing and came out with the whole policy. I cannot thank Michael and his firm enough. I am extremely happy with everything this firm has done for me. I have told many people about Michael and his firm. If you want a great lawyer call Michael Lamonsoff!.
We are so ecstatic for what Michael got us in the end.
A friend/lawyer of ours recommended Michael because he is one of the top-rated personal injury lawyers in NYC. We decided to look at Michael's firm and saw his amazing reviews on all platforms. He really stood out from the rest of the lawyers. When we came in to meet Michael we got to see if he truly would be the best fit for us. When we got to speak to him, he was very welcoming and assured us he will fight for our case. Overall the communication was very good. We are so ecstatic for what Michael got us in the end. This is great news for the end of the year. Now that we know of Michael, we will definitely recommend him to any of our friends.
I would recommend Michael S. Lamonsoff to everyone.
We were referred to Michael by a family member of mine. We have never been in a situation like this so his referral to this firm came at a good time. Once we came into the office, we felt the comfortability of the staff and how everything ran in a professional way. The services at this firm was great and impressive. They fought for our best interests Michael did not let us settle for anything less than what we deserved. Let me make sure to call Charlemagne to thank him for leading us to the BULL. I would recommend Michael S. Lamonsoff to everyone. If I could I would add his logo to my own social media.
I definitely will recommend Michael to anyone
I got recommended to Michael from my friend. My friend told me that Michael is a shark on these kinds of cases and that no one is better than him. I met with Michael and he told me not to worry. He was very welcoming and reassured me not to worry and that he would take care of everything. They would contact me whenever I had a new update. I did not know how my case would go and, in the end, I am completely relieved and extremely happy with what Michael fought for me. I definitely will recommend Michael to anyone and even happy to know him for myself in the future.
Michael and his staff put their hearts and energy completely into their clients
This is my second time using the Law Offices of Michael Lamonsoff. The first time was when I was involved in an auto accident in 2000. This time, I was injured at work in 2015 and because of how well things turned out previously, I couldn't have thought of a better lawyer to retain. I would definitely recommend Michael to anyone who is fighting for their rights and justice. Whether you were involved in an auto accident or injury at work, he is the best person to fight for your case. While the process was time-consuming, it was well worth the wait. Michael and his staff put their hearts and energy completely into their clients' cases. I knew from the start that I would be in good hands, but I am once again beyond pleased with the outcome. There were positive life changing results for me and there could be for you, too!
I have relied on Michael as an attorney for decades.
I have relied on Michael as an attorney for decades. I have also referred him to family and friends. He is a completely compassionate attorney in which carries his firm with the highest level of integrity, reliability and accuracy to ensure that all of my medical and compensation needs are meet to the maximum satisfaction. He is by far the only lawyer I would consider to confidently protect my personal injury case & I can assure you 100% satisfaction is guaranteed. Mike thank you for being the best and honest lawyer I can always depend on . I appreciate your great work.
Contact us for help with
your falling object accident claim
The Law Offices of Michael S. Lamonsoff and its construction accident attorneys understand all types of construction accident cases, including those which involve falling debris, and are aggressive in litigating cases for those injured.
If you have been involved in a falling object accident in New York, contact the Law Offices of Michael S. Lamonsoff for a free consultation.