New York Lawyers Fighting
for Workers Electrocuted on the Job
There are so many obvious hazards on a construction site, such as falling debris and fall hazards, that workers often dismiss the dangers of electricity. However, the U.S. Occupational Safety and Health Administration (OSHA) counts electrocution as one of the "Fatal Four" hazards most likely to cause serious injury or death to construction workers.
Most construction sites are high voltage environments, with workers using heavy machinery and power tools which increase the risk for electrical injury. If you or a loved one were injured by electrocution while on the job, you should contact an electrocution attorney in NYC as soon as possible.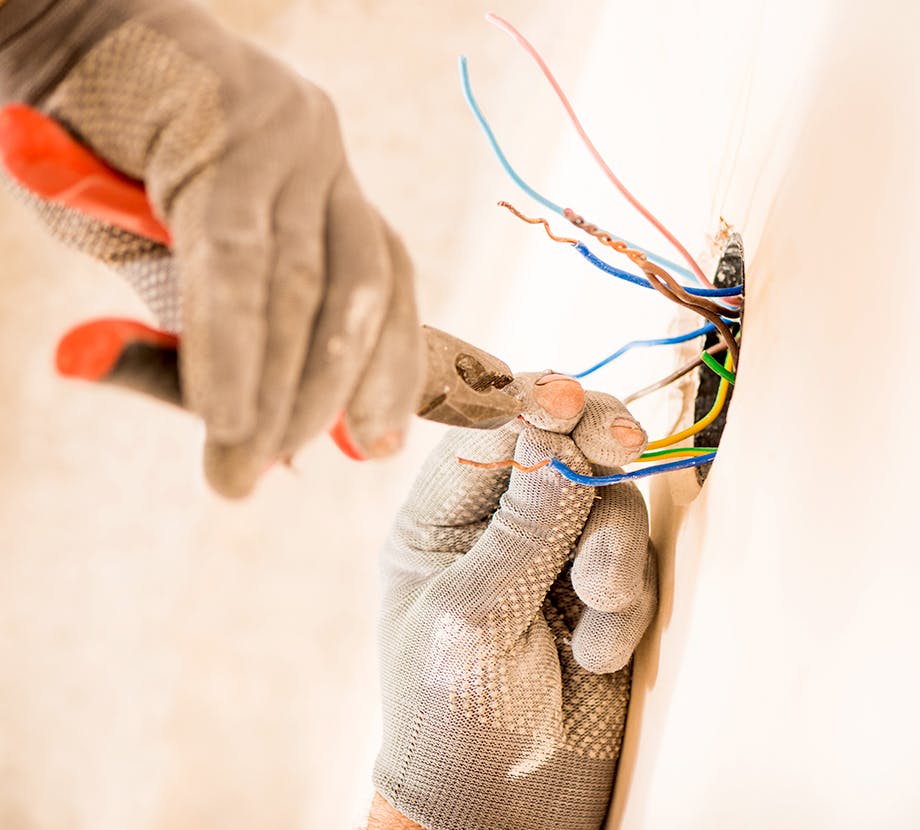 Why are construction site electrocutions different from other electrocution injuries?
According to OSHA, the major hazards of electrocution in construction come from three possible sources: contact with overhead power lines, contact with wires or machinery that are "live," and improper use of extension cords.
Construction sites are high voltage areas, so the dangers of serious electrical shock are higher than in other working environments. On a construction site, lighting and wiring often needs to be installed and run into live wires, further increasing the risk of injury. Additionally, there are many items that have not been permanently secured, so falling power lines may also pose a threat.
In New York, there are very specific regulations designed to ensure the safety of construction workers employed with or around power lines. It is the responsibility of contractors, property owners, supervisors and other individuals to enforce these regulations. When they fail to do so, they become liable for any injuries that result from their negligence.
This is where a top-rated New York personal injury lawyer can help. At the Law Offices of Michael S. Lamonsoff, PLLC, we have helped many clients obtain record-high verdicts and settlements in construction accident cases, including electrocution accidents. Contact our office today for a complete evaluation of your case from top New York electrocution lawyers. What type of injuries most commonly result from construction site electrocutions?
Electrocutions can cause any number of extensive injuries. Construction site electrocutions, since they usually deal with higher voltages, can cause serious burns, respiratory distress, and organ failure. Other injuries may include cardiac arrest, broken bones or other injuries that may have been suffered as the result of a fall.
Often an electrical shock or electrocution will occur when construction workers are on ladders or scaffold. Electrical shock can then directly result in a fall that causes further additional injuries. Cardiac arrest, nerve damage, and severe disfigurement from burns are also a huge risk.
Why are electrocution accidents more dangerous for construction workers?
Construction workers who survive electrocution may never be the same. They may not be able to resume normal daily activities, return to work, or even have full function of certain bodily systems or extremities. Other times they may be severely disfigured due to burns from the electrocution.
Contact us for help with
your electrocution accident claim
The Law Offices of Michael S. Lamonsoff and its construction accident attorneys in NYC understand electrocution cases and are aggressive in litigating cases for those injured. It is important for you to have a personal injury attorney who is dedicated to fighting for your cause.
If you have been involved in an electrocution accident, contact the Law Offices of Michael S. Lamonsoff for a free consultation.
Contact our office for a FREE CONSULTATION any time with our top NYC electrocution lawyers.
Prior results do not guarantee a similar outcome. The information on this website is for general information purposes only. Nothing on this site should be taken as legal advice for any individual case or situation. This information is not intended to create, and receipt or viewing does not constitute, an attorney-client relationship.