At least 30,000 U.S. citizens sustain injuries in non-fatal electrocution accidents across the U.S. every year. Several thousand Americans get killed after deadly contact with electricity. While many of these injuries occur on the job or at a construction site, many also happen to consumers simply going about their business.
New Yorkers should be able to trust that property owners and municipalities have taken the proper steps to ensure electrical current will not pose a danger. When they experience electrical shock and injury, a premises liability attorney can help.
If you or a loved one have suffered serious injuries due to electric shock or electrocution on someone else's property, you should seek legal counsel immediately. The Law Offices of Michael S. Lamonsoff, PLLC, has extensive experience successfully representing the victims of New York premises electrocution claims.
What type of damages can be
awarded in an electrocution claim?
The type and amount of damages that can be awarded in an electrocution claim will differ from case to case. It's important that you contact an attorney right away so we can evaluate the facts of your case and correctly determine the applicable legal principles.
Depending on your injuries and the circumstances of your accident, you could be awarded compensation for past and future medical expenses, lost income, and even pain and suffering. No two cases are exactly alike. However, the experienced attorneys at the Law Offices of Michael S. Lamonsoff, PLLC, will evaluate the facts of your case and attempt to maximize the award amount for your claim.
What causes electrocution accidents?
Electrocution can happen anywhere – at home, in a shopping center, in the workplace. It occurs when a person receives an electrical shock.
Common causes for electrical shocks include: contact with a power line, a poorly wired electrical system, dropping an appliance into water, damaged electrical cords or equipment, and many more.
Although some shocks can be mild, others may be very severe. Severe shocks can cause a person to stop breathing, develop a weak pulse, or become unconscious. Extreme electrical shock can lead to burns, cardiac arrest, and even death.
When the injuries sustained from an electrical shock result from someone else's negligence, the attorneys at the Law Offices of Michael S. Lamonsoff, PLLC, can help you recover damages for your injuries.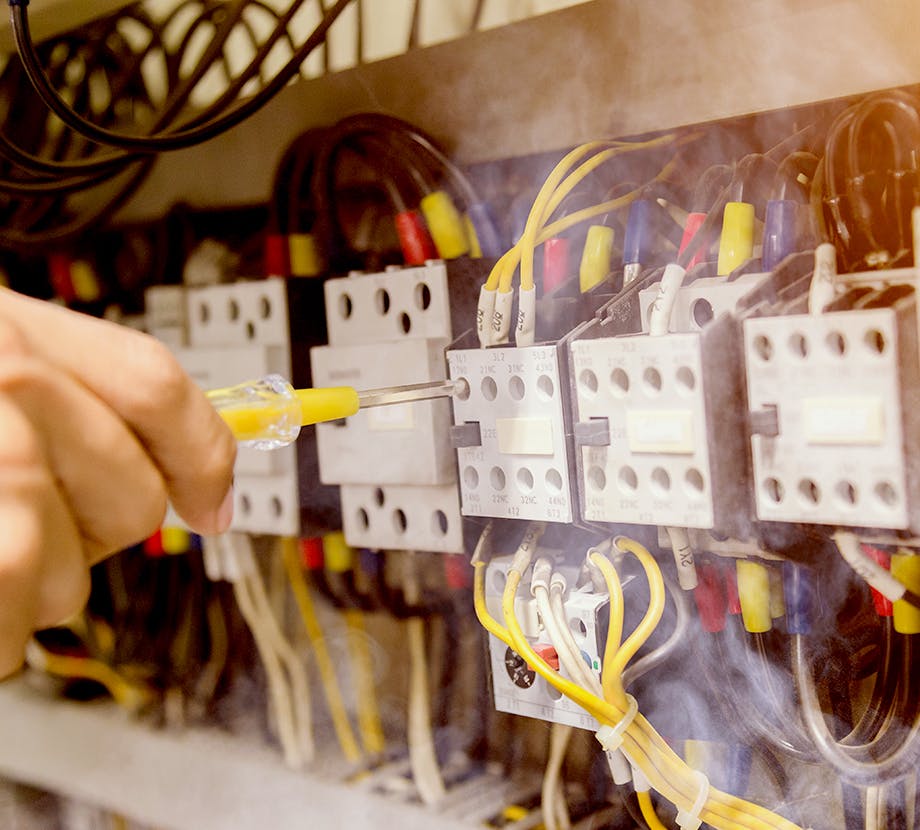 Do premises liability laws
apply in electrocution accidents?
Yes, premises liability laws do apply in electrocution accidents.
Faulty installations or repairs to an electrical system are the most common cause of electrical injuries that result in premises liability claims. When a property owner or landlord cuts corners, allows improper wiring, or ignores indications that the electrical system needs repair, the result can be injuries that range from painful to catastrophic.
At the Law Offices of Michael S. Lamonsoff, PLLC, we investigate every claim carefully and determine all of the possible parties who may be legally responsible for your injuries. Our attorneys fight hard on your behalf so you can concentrate on simply getting better.
What should I do after
my electrocution accident?
Get medical help. As with any accident in which you may have suffered a serious injury, seek medical attention immediately. Electrical shocks can cause lasting physical damage, and it's important that you get help as soon as possible after your shock.
Get legal help. As you face life after your accident, you should find out all of your options. Call our offices to get help from an experienced attorney to determine who should be held responsible for the damages that you have suffered as a result of your accident.
Don't sign a statement or enter into any agreement without independent legal advice. It's not uncommon after an accident for an insurance company to make you an offer or ask for your help in investigating the accident. While an investigation is definitely a good idea, you should make sure that your own attorney is investigating and obtaining all of the data that could be important to proving your claim. If someone asks you for your signature or a statement, tell them to contact your lawyer.
Contact us for help with
your electrocution claim
If you have sustained a serious injury from electrical shock on someone else's property, the Law Offices of Michael S. Lamonsoff, PLLC can help. Call us today for a free consultation.
Contact our office for a FREE CONSULTATION any time.
Prior results do not guarantee a similar outcome. The information on this website is for general information purposes only. Nothing on this site should be taken as legal advice for any individual case or situation. This information is not intended to create, and receipt or viewing does not constitute, an attorney-client relationship.