State and local building and construction codes are intended to make sure that buildings are constructed in a way that is safe for everyone involved. The standards are also intended to guarantee that apartment buildings, retail stores, and other properties are maintained in a reasonably safe condition for anyone who lives, works, or visits there.
In New York City, the New York City Building Code regulates residential and commercial property construction and repair. It includes the standards for building stairs and stairways that are necessary to prevent accidents from occurring. Unfortunately, accidents still occur due to defective and broken stairs and when they do, it is important to know who is responsible for the resulting injuries.
If you are injured on someone else's property in New York, it's time to contact a top-rated NYC premises liability law firm. At the Law Offices of Michael S. Lamonsoff, PLLC, our attorneys understand the New York building codes and are completely up to date on the laws and regulations that relate to property. We will help you determine who was responsible for your injury, and fight to get you full compensation for your injury.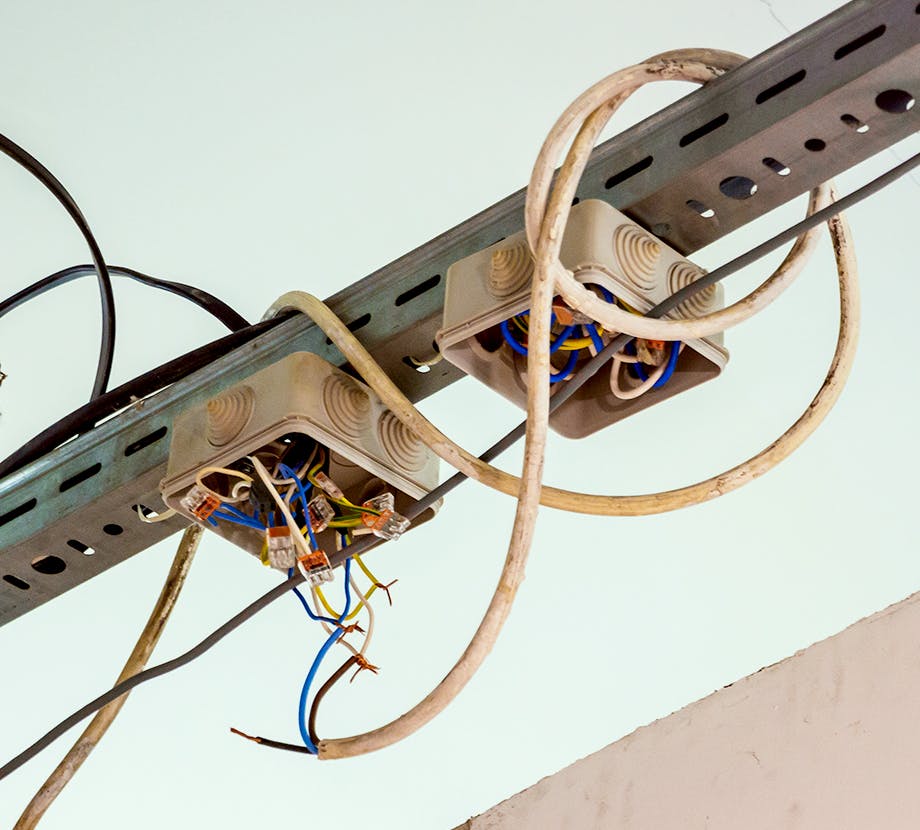 What kinds of Building
Code Violations cause injury?
Building code violations can happen in almost any building or structure in the city, and are not always obvious to the naked eye. Fire code requirements, for example, prevent the use of certain highly flammable materials and require that construction include means for people to safely exit the building in the case of an emergency. Other building and construction codes cover everything from how electrical wiring in installed to obligations to clear ice and snow from exterior walkways.
Among the most common types of accidents that are caused by failures to comply with building and construction codes are accidents on stairs that occur because of unevenly constructed steps or a lack of handrails – things that make a staircase dangerous to use.
Who is responsible if I am injured?
In New York, the owners of residential or commercial property have a duty to make sure that visitors and residents do not have their safety unreasonably compromised. When the owner of the property knows or should know of a potential risk, they must either fix it or properly warn you of the potential danger.
If they fail to do so, they have breached their duty to you and can be held accountable for their negligence. In addition, depending upon the circumstances, the building management and/or the maintenance company responsible may also be held responsible for their own negligence.
Proving the parties responsible for building code violations, such as defective stairways, can sometimes be difficult. An attorney must first prove that the building owner, management company, and/or maintenance company knew or should have known of the defective condition that caused the accident before the accident occurred.
Further, since there may be multiple negligent parties that are responsible for an accident, it is essential to retain a highly qualified lawyer to determine this. The Law Offices of Michael S. Lamonsoff and our personal injury attorneys specializing in premises liability have extensive experience in handling all types of personal injury cases, including those in which building code violations play a role. The firm aggressively litigates against negligent defendants in both residential and commercial buildings and are unyielding in holding them accountable for their clients.
If you have suffered an injury on stairs or other uneven surfaces due to the negligence of others, please contact us to set up a free consultation immediately. Time is of the essence. We can investigate, photograph, videotape and take witness statements to document the accident and hold the correct parties responsible for your injuries.
I suffered a slip and fall accident on a restaurant premises and called Michael right away to take on my case. Unfortunately, this was not my first accident in which I had to call Michael.
He handled both of my cases very professionally. I have had a great experience with the staff - they've kept me informed and been extremely helpful in the long process of this case.
Michael is an excellent lawyer and very professional. My experience has been top-notch, and I will continue to recommend him to my friends and family!
What should I do
if I suffer an injury?
The first and most vital thing you need to do in the event of an injury is to seek medical attention as soon as possible. Not only is your health the most important thing, but getting a doctor to diagnose your injuries and their cause is also important to your case.
If possible, it is also imperative to collect as much information as you can at the scene of the accident.
You should take the following steps in the event that you suffer an injury as a result of negligent construction and/or maintenance of steps and stairways:
If you are able to, use your cell phone to take as many pictures as you can to ensure that you clearly identify the condition that led to your injury, your injury, and the surrounding area.
If there are any witnesses to the incident, ask them to write down a statement regarding what they saw. A witness can write out their version of events in their own words and then sign and date it. If it can also be notarized, it will be legally sufficient.
It is also important to call the building management as soon as possible to report the accident. They should complete an incident report that will further solidify the chain of events that led to your injury.
See what our other
clients had to say
Click here for more client testimonials.
Whether you were at a retail business, walking down the stairs in your apartment building, or using the stairs that are right out front, if you sustained an injury due to a problem on someone else's property, we are here for you.
We invite you to contact us for a no-cost consultation. We are available 24 hours a day, 7 days a week.