Utility workers are highly skilled technicians, working under dangerous conditions to supply us all with vital necessities for our busy lives. They climb incredibly high poles, move with ease through tight tunnels, and maneuver high-voltage power lines on a daily basis. Unfortunately, many different types of accidents can happen on these difficult jobs, leaving workers with serious injuries.
State and federal regulations
are not always followed
State and federal regulations exist to help protect the safety of New York utility workers, but these regulations are not always followed by those responsible, which leaves utility workers at risk of serious injury. If you are a utility worker who has been injured on the job, you are entitled to receive benefits and compensation to help you recover from your injuries and restore your ability to function.
At the Law Offices of Michael S. Lamonsoff, PLLC, our construction injury lawyers have spent many years aggressively pursuing claims on behalf of injured workers. To us, every case is important, everyone has a story, and every injured worker is entitled to obtain the maximum recovery permitted by law. We do the work, so that you can concentrate on healing.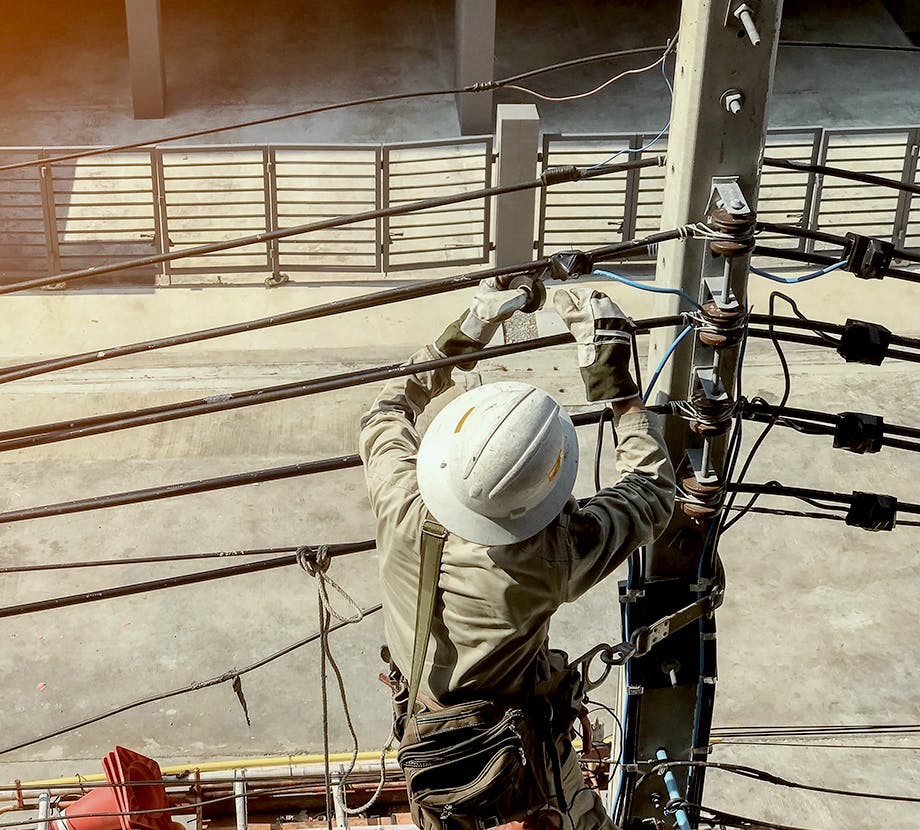 What types of accidents
happen to utility workers?
Utility workers routinely find themselves working in a broad range of environments, and dealing with a wide variety of tools and materials. Depending on the utility that they are servicing, they can be at risk for nearly every type of construction-related accident and injury, including:
Slips and falls
The risk of slipping and falling is a risk anywhere in this city, but it is an even greater risk for many utility workers. Often their work is underground, such as in sewer tunnels, or in locations where environmental conditions have created uneven, icy, or cracked surfaces. A fall in many of these locations creates a risk not just of broken bones and strained muscles, but also of infection, toxic exposure, or other injuries.
Electrocution
Any utility worker employed by an electric company deals on a daily basis high-power electrical lines and other sources of electric current, and many other utility workers encounter power lines and must approach them with caution. The risk in dealing with high-voltage lines is one of electrocutions: electric shock that stops bodily function, and can often lead to death.
Falls from heights
A great deal of utility work takes place in an elevated location: up a utility pole, on a ladder, or on a rooftop. A fall from these heights is very likely to result in serious injury.
Toxic Exposure
Utility workers called to work in buildings or tunnels may find themselves exposed to a myriad of toxic substances used in construction, including asbestos, solvents, lead and paint.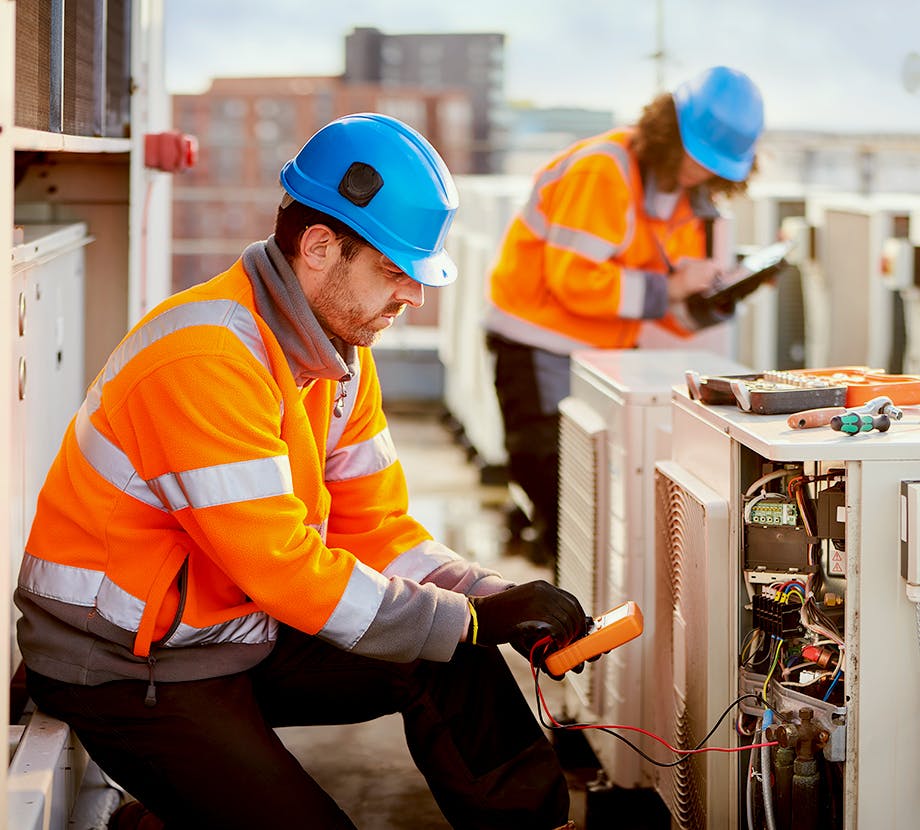 Select results from recent
construction accident cases:
$6,500,000 settlement awarded to a union construction worker who fell from an unsecured ladder which resulted in a leg fracture and spinal injuries.
$2,350,000 awarded to a construction laborer that sustained serious injuries when he fell into an unprotected hole at a jobsite.
$1,950,000 awarded to a laborer who was severely injured when a platform he was working on collapsed.
If someone else caused my accident, am I limited to workers' compensation benefits?
No, you are not. You are entitled to a safe working environment. If someone else's negligence created a condition or incident that caused your injury, they can be held responsible in a civil lawsuit.
This is one reason why it is so important for you to contact us as soon as you can after our accident. At the Law Offices of Michael S. Lamonsoff, our top-rated attorneys will go to work as soon as you call. Our team of investigators and lawyers will find out all of the negligent parties, and use the legal system to your best advantage.
Contact us for help
with your accident claim
The attorneys at Law Offices of Michael S. Lamonsoff are experienced in dealing with the claims of injured workers, including those injured while working on utilities. You are entitled to a fair and just compensation for your injury, and we will aggressively litigate on your behalf.
If you have been involved in a utility accident, contact the Law Offices of Michael S. Lamonsoff for a free consultation.
Contact our office at 212- 962-1020 for a FREE CONSULTATION any time.
Prior results do not guarantee a similar outcome. The information on this website is for general information purposes only. Nothing on this site should be taken as legal advice for any individual case or situation. This information is not intended to create, and receipt or viewing does not constitute, an attorney-client relationship.