Data published by the Department of Education (DOE) shows that New York public schools have over 1.1 million students with a large percentage of the students relying on school buses. No parent wants to think about the inherent risks that their child faces while traveling in a school bus. You naturally want to believe that your child is using a safe mode of transportation.
Unfortunately, negligent actions from school officials and drivers put the well-being of students in school buses at risk. School bus accidents can result in catastrophic injuries for the victims. This is why the experienced attorneys at the Law Offices of Michael S. Lamonsoff, PLLC take school bus accidents very seriously and help parents and children obtain the justice they deserve.
Our law firm has more than 100 years of combined experience in helping victims of negligence attain the maximum financial compensation they deserve. When you choose us to represent you, you get top-rated personal injury attorneys, led by Michael S. Lamonsoff, who has been nicknamed "The Bull" by his clients for his relentless pursuit of justice for his clients.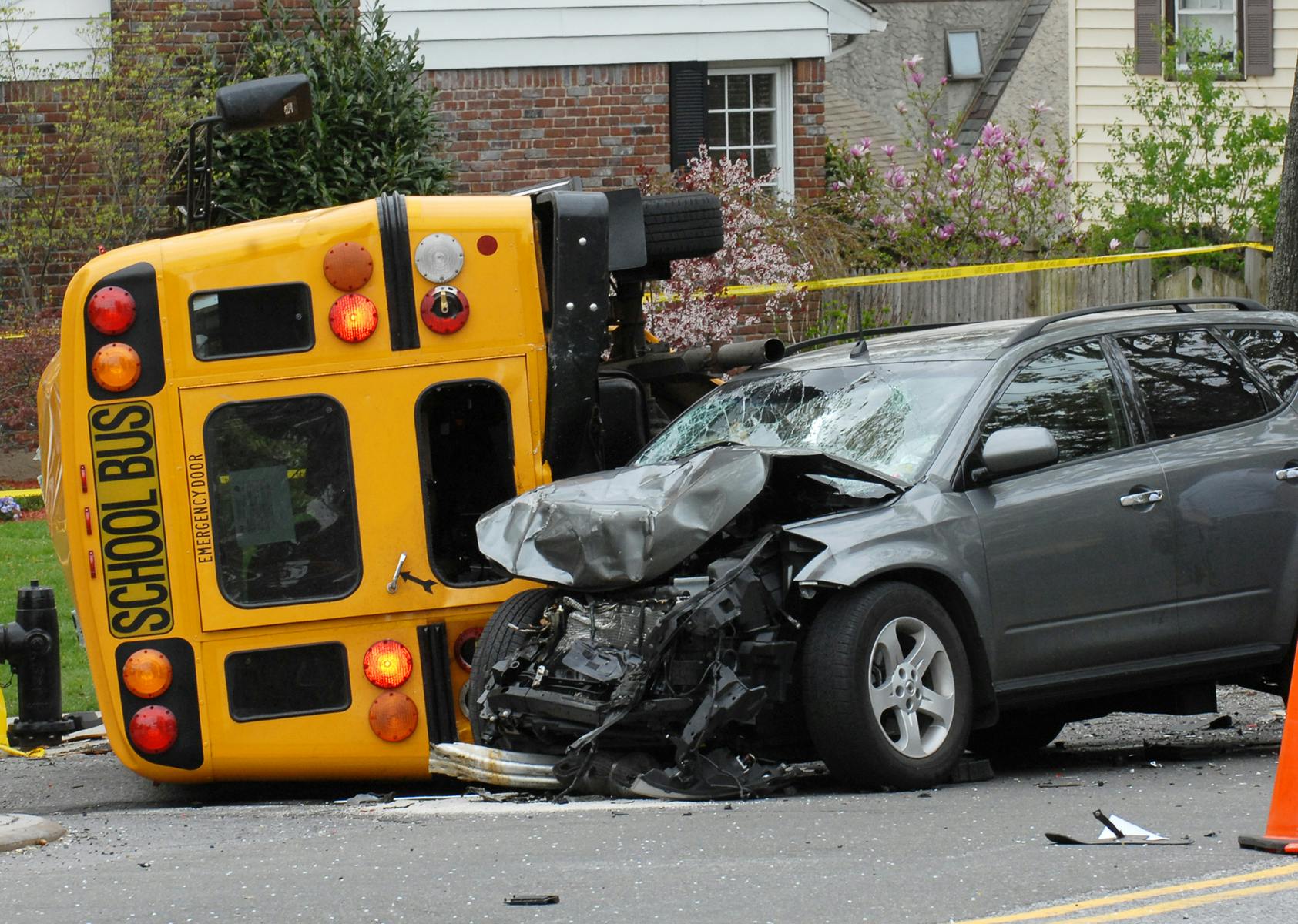 Liable Parties in a School Bus Accident in New York
There can be one or several liable parties for a school bus crash depending on the underlying cause and nature of the accident. This includes:
School bus driver
School bus manufacturer
Private company contracted for providing the transportation
Private schools, churches, and other organizations that operate or own the school bus
Third parties hired for repairing or maintaining the bus
Parts manufacturers
Government entities responsible for roadway design, construction, and maintenance
Other drivers involved in the accident
It can be complex to prove responsibility in a school bus crash. The seasoned New York school bus accident lawyers at the Law Offices of Michael S. Lamonsoff, PLLC have years of experience in handling such lawsuits and establishing liability. You can count on us to hold the responsible parties accountable for their negligent behaviors.
Can the School District Be Held Liable for a NY School Bus Accident?
There are several situations in which the school district can be held responsible. It's the school district's responsibility for ensuring the school buses are in suitable condition The school district can be held liable if the authorities discover the buses were not maintained appropriately.
The school is also responsible for adequate training of the staff in charge of the school bus. For instance, the bus attendant is supposed to make sure the kids are sitting and not doing anything unsafe when the bus is moving.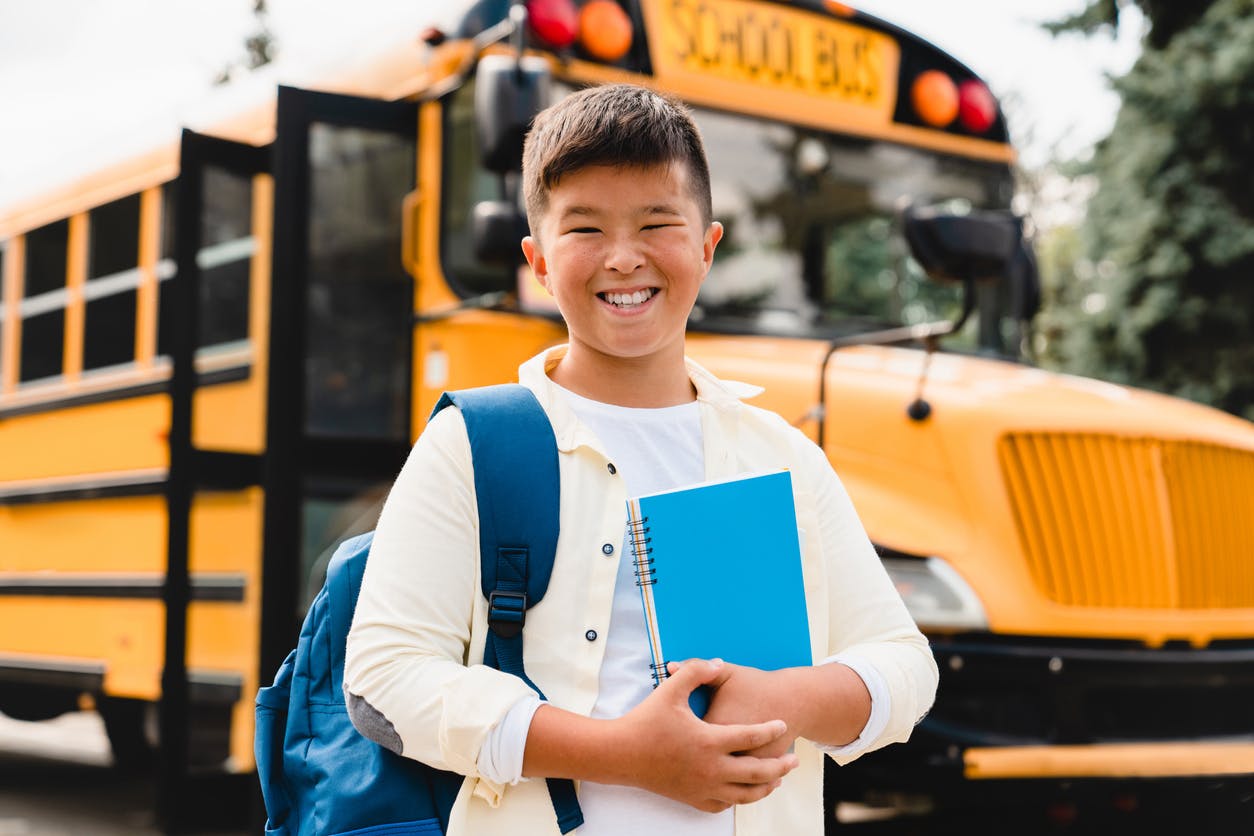 Safety Regulations for New York School Buses
Laws for school buses are regulated by both state and federal governments. Under these laws, school bus carriers are required to take certain steps for ensuring safety:
Ensure safe exits and entryways in school buses while abiding by other safety and health standards
Ensure due diligence in training and hiring proficient drivers
Establish maintenance schedules and systems
Rectify manufacturing and design flaws on the school bus
Statute of Limitations for School Bus Accident Lawsuits in New York
In most New York personal injury lawsuits, the statute of limitations is 3 years. If the responsible party is a government entity, you will have 90 days to file the notice of claim. You should retain the services of a competent New York City bus accident lawyer with adequate knowledge and experience in handling school bus accident claims.
Typical Acts of Negligence Contributing to School Bus Accidents
Any violation of the road safety regulations as well as specific rules and guidelines put in place to keep children and staff safe in school buses would qualify as an act of negligence. This can include any unreasonable and careless acts by the school bus driver, or school bus company, or negligent supervision of the school authorities with the potential to endanger passenger safety. These are a few typical acts of negligence:
Unqualified or inadequately trained school bus drivers
Speeding, distracted driving, or dangerous bus driving
Driving a school bus under the influence of drugs or alcohol
Fatigued, overworked, or sleep-deprived school bus drivers
School buses beyond full capacity
Poorly maintained school bus equipment and fleet
Negligent supervision by the school authorities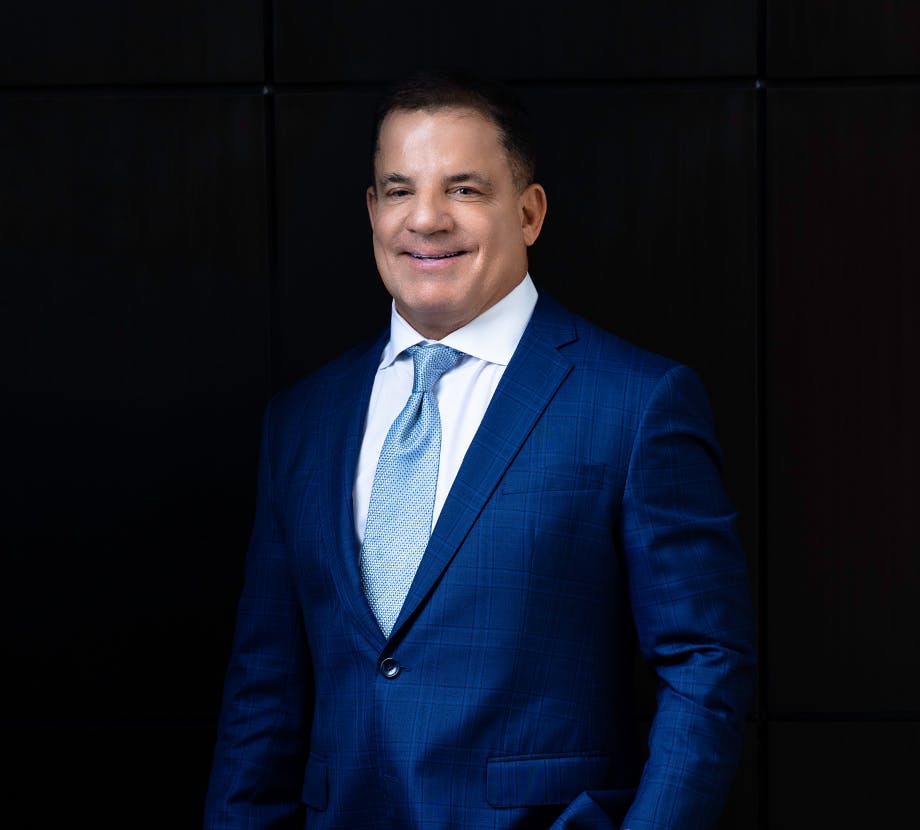 Choose a Winning New York School Bus Accident Lawyer to Protect Your Rights
School bus accidents are very different from regular car accidents. They are more complex and challenging. If your child was injured in a school bus accident that you believe is due to negligence on part of the school authorities or another third party, you should get in touch with us without delay. The Law Offices of Michael S. Lamonsoff, PLLC is a prestigious law firm led by the formidable personal injury attorney Michael Lamonsoff "The Bull".
Our law firm has been inducted into the prestigious Million Dollar and Multi-Million Dollar Advocates Forum with Mr. Lamonsoff elected to be a member of the "Super Lawyer" panel because of our excellent track record of settlements and verdicts obtained on behalf of our clients. Schedule your free case review with our lawyers today to hold the negligent parties liable and obtain justice for your injured kid. Call us at 212-962-1020 or contact us online.