The Law Offices of Michael S. Lamonsoff have a team of highly skilled and experienced personal injury lawyers who specialize in cases involving product liability and defective products. With our expertise in this area of law, they have helped numerous clients who have been injured due to faulty and unsafe products. If you're looking for a product liability lawyer in New York City, contact us today.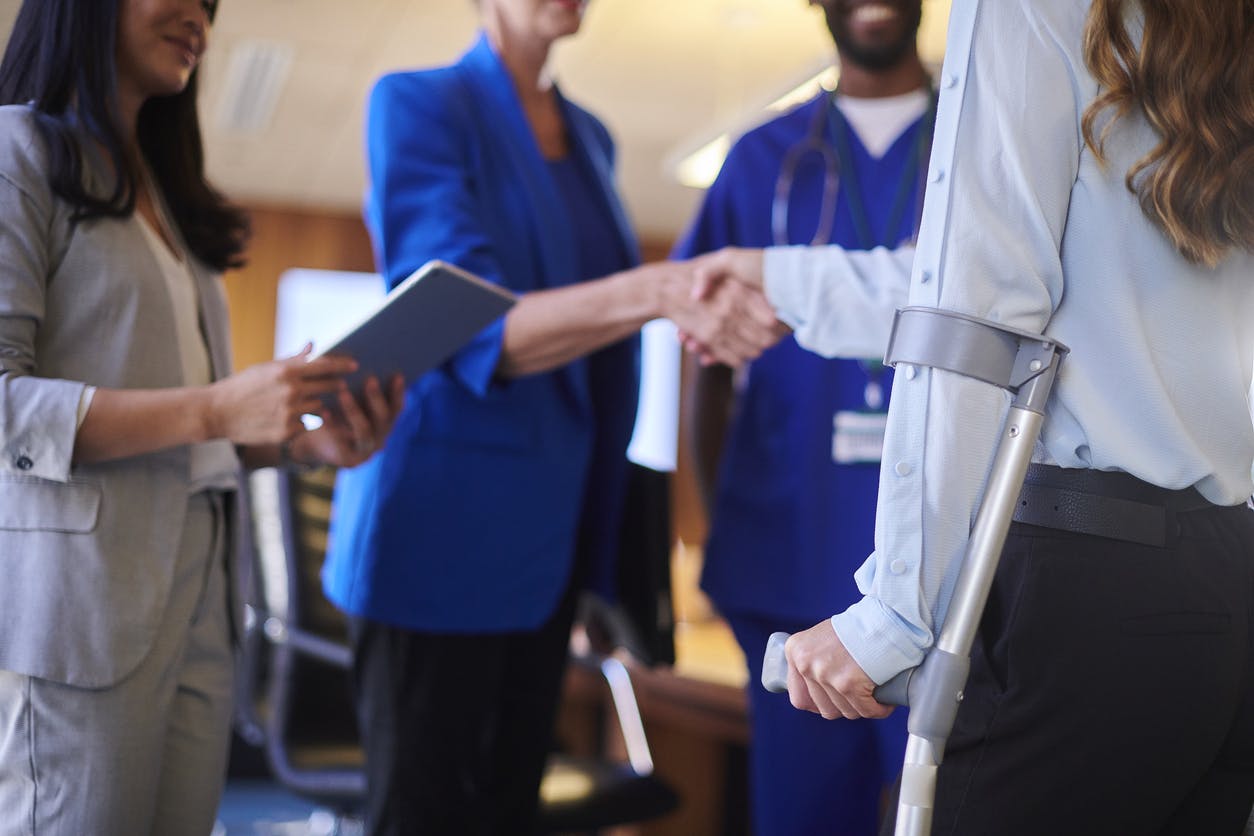 What Is Product Liability?
Product liability is an area of law that holds manufacturers and sellers responsible for any injuries or damages caused by their products. Defective products, such as poorly designed or manufactured items, can cause harm to consumers who use them, and it is the responsibility of the manufacturer to ensure that their products are safe.
The attorneys at the Law Offices of Michael S. Lamonsoff understand the complexities of product liability law and the challenges that injured victims face when seeking compensation for their injuries. We have a proven track record of success in representing clients who have been harmed by defective products, and are committed to helping them obtain the compensation they deserve.
Here are the most common types of product liability claims:
Design defects
Manufacturing defects
Marketing defects
Inadequate labeling
Faulty components
Contamination or adulteration
Failure to meet safety standards
Types of Defective Product Cases in New York
You deserve to feel safe when using the products you buy, be it a couch, a car, or a wheelchair. Manufacturers have a responsibility to make sure their products are safe, but sometimes they fail to do so. This can result in serious injuries. At The Law Offices of Michael S. Lamonsoff, we are here to help if you or your loved ones have been hurt by a dangerous or defective product. We have represented clients involving a wide variety of faulty products, including:
Medical equipment (e.g., diagnostic equipment, implantable devices, prosthetics, ventilators)
Vehicles and automotive components (e.g., airbags, seatbelts, brakes, tires, fuel systems, ignition systems, engine components, vehicle software, accelerators, car seats and child restraints)
Tools (e.g., power drills, circular saws, nail guns, lawnmowers, snow blowers, pressure washers, table saws, chainsaws)
Electronic devices and appliances
Household chemicals and cleaning products
Food products and contaminated packaging
Furniture and home accessories
Sports and recreational equipment
Baby and childcare products (e.g., car seats, toys, strollers, cribs)
Cosmetics and personal care products
Clothing and accessories (e.g., flammable materials, choking hazards)
Agricultural equipment and machinery
Consumer electronics (e.g., smartphones, laptops, chargers)
Our Settlements
We pride ourselves on results and measure ourselves by what we are able to achieve for our clients. Our mission is to put money into your pocket. Our personal injury and product liability attorneys in NYC have won more than $500 million in settlements and trial verdicts for injured victims. We will not stop fighting until you and your family get every penny you rightfully deserve.
$37,000,000 awarded to an elevator mechanic who was injured in a construction accident.
$16,000,000 verdict against the New York City Department of Education for a young girl who was sexually abused by her teacher over a two-year period.
$12,157,000 settlement awarded to clients who were victims of a train derailment.
$9,000,000 verdict against the City of New York for a pastor of a church, who was falsely arrested after being racially profiled.
$6,500,000 settlement awarded to a union construction worker who fell from an unsecured ladder.
$5,500,000 verdict awarded to a construction worker who was injured when a wood bracing collapsed while he was exiting a ditch.
$4,000,000 for family members of victims of the fatal American Flight 587 airline disaster.
$3,710,000 awarded to the victims of the 2012 Empire State Building shootings, innocent bystanders struck by stray bullets from NYC Police Officers.
What Are Some Common Types of Injuries Due to Defective Products?
Here are some common types of injuries that can result from defective products:
Burns and scalds from overheating or malfunctioning appliances
Cuts, lacerations, and puncture wounds from sharp or defective tools
Broken bones, sprains, and strains from falls caused by defective ladders, scaffolding, or other equipment
Head injuries and traumatic brain injuries (TBI) from defective helmets, seatbelts, or airbags
Poisoning or illness caused by exposure to toxic substances in food, household products, or industrial materials
Electrical shock or electrocution from defective wiring or appliances
Amputation or dismemberment caused by defective machinery or equipment
Eye injuries, including blindness, caused by defective eye protection or chemicals
Hearing loss or damage caused by defective ear protection or exposure to loud noises
Psychological injuries, such as anxiety or post-traumatic stress disorder (PTSD), caused by traumatic events related to a defective product
Who Can Be Held Liable in Defective Product Cases in New York?
In dangerous product cases, various parties can be held liable for your injuries, depending on the type of defect. Our legal team will help you identify those responsible and maximize your compensation. Potential defendants may include:
Manufacturers: If the product has a manufacturing defect, both the main manufacturer and component suppliers could be held liable for your injuries.
Designers: When the defect is in the design or concept, the product design company may be responsible. We will prove the design flaws and show that a safer alternative was possible.
Sellers: Wholesalers, retailers, marketers, and others involved in the distribution chain can also be held accountable if they failed to provide proper instructions or warnings about the product.
But there's a catch – you only have a limited time to take legal action. New York's statute of limitations usually gives you only three years to file a product liability lawsuit. Don't let this window close on your opportunity to seek the compensation you deserve.
A Brief Overview of Product Liability Law
Manufacturing Defects
Manufacturing defects occur when a product is made improperly, resulting in a defect that makes the product dangerous to use. The defect may be caused by an error in the manufacturing process or a faulty component used in the product.
Design Defects
Design defects occur when a product is designed in a way that makes it inherently dangerous, even if it is manufactured correctly. This means that every product made according to the design will have the same defect, making it unsafe for consumers.
Failure To Warn
Failure to warn claims arise when a product does not have adequate warning labels or instructions, and this lack of warning leads to injury or harm. Manufacturers have a responsibility to provide clear and complete instructions and warning labels to ensure that users can safely operate their products.
I've been injured due to a defective product. What do I need to know?
How do I know if I have a valid product liability case?
To have a valid product liability case, you must have suffered an injury or harm as a result of using a product, and the product must have been defective in some way, whether through its design, manufacturing, or failure to warn.
What do I have to prove to get compensation in a product liability case?
To get compensation in a product liability case, you must prove that the product was defective and that the defect caused your injury or harm. You must also show that you used the product as intended and did not contribute to the defect in any way.
What type of damages are available to be compensated for in a defective product case?
Damages that may be available in a defective product case include compensation for medical expenses, lost wages, pain and suffering, and in some cases, punitive damages. Punitive damages are meant to punish the defendant for particularly egregious conduct and may be awarded in cases where the defendant acted recklessly or with intentional disregard for the safety of consumers.
How long do I have to file a product liability case?
The statute of limitations for product liability cases varies by state, but generally, you have a limited amount of time from the date of the injury or harm to file a lawsuit. In New York, it is three years. It's important to consult with a qualified personal injury lawyer as soon as possible to ensure that you do not miss any important deadlines.
What's Next?
If you have been injured by a defective product, it is important to act quickly to protect your legal rights. The Law Offices of Michael S. Lamonsoff and our team of top NYC defective product lawyers are here to help you. Contact us today to find out your legal options and see how we can get you the compensation you deserve.