Work-related fatalities can happen at any time, and they are devastating. People often take for granted that their loved ones will return home safely after work and workplace fatalities are the furthest thing from their minds.
Unfortunately, for workers in the construction industry, the death rate is alarmingly high. In New York City, specific laws and regulations designed to ensure the safety of those working in construction, has not stopped that death rate from climbing. According to New York City data, work site deaths have increased by 33 percent in the last five years.
If you've lost a loved one to a construction site accident, the financial burden that you are facing on top of your grief can seem overwhelming. As you begin to pick up the pieces, you need an experienced attorney with your best interests in mind. A wrongful death lawsuit is intended to allow you to be compensated for medical bills, funeral costs, and pain and suffering resulting from the fatal accident.
The award-winning team at Law Offices of Michael S. Lamonsoff, PLLC has decades of experience dealing with this type of tragedy, and we will fight aggressively to make sure that you receive the maximum possible benefits.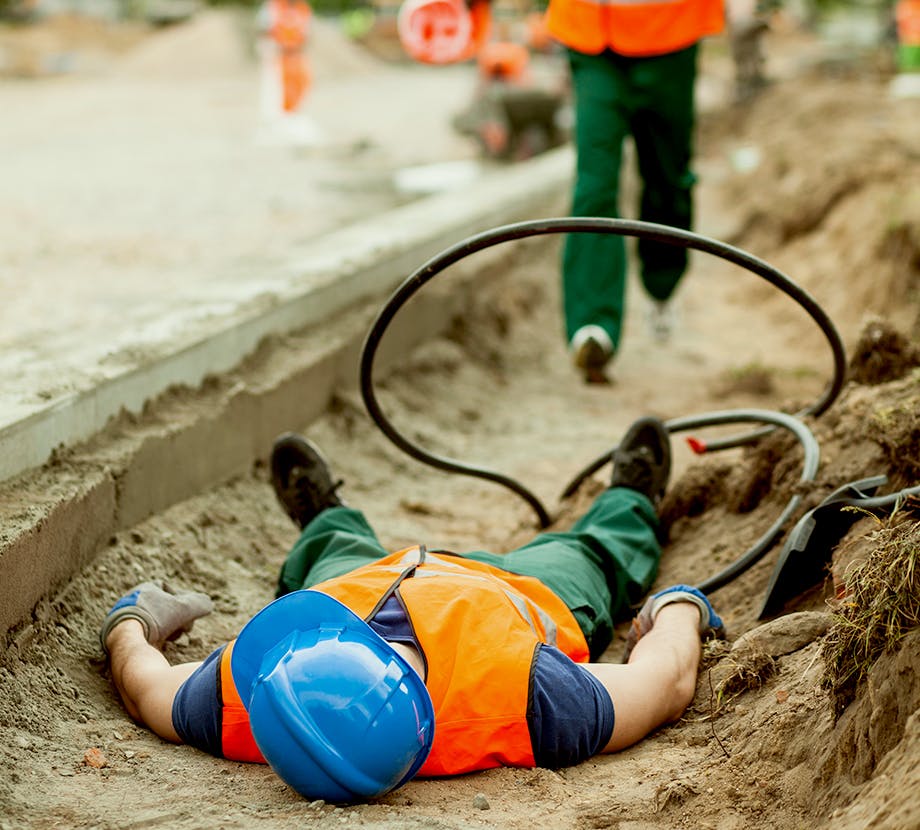 What circumstances can lead to a construction site fatality in New York?
According to the Occupational Safety and Health Administration (OSHA), four types of accidents on construction sites are responsible for most fatalities.
Falls are the number one cause of death on a construction site.

Whether the fall is from a great height or down a single level, whenever there is a risk of falling on a construction site, New York law has strict requirements for building owners and contractors, requiring them to make the safety of workers a priority. Sadly, too many employers fail to make fall protection education, training and equipment a priority.

Struck-by-object accidents, which include falling objects,

are also likely to result in the death of a worker. New York construction often requires the elevation of very heavy and dangerous materials to extreme heights, and when those in charge of a work site fail to pay attention to the danger, disaster and death can happen.
Electrocution accidents

are also a significant danger. An electrocution accident can happen to anyone on a work site, not just to those installing power lines or light fixtures. The danger posed by live power lines near a construction site is so great that New York law requires employers to train all workers how to avoid electrocution accidents. Sadly, that training is usually lacking on our job sites, with death as the result.

Crushing or Caught-in/between accidents

is the fourth major cause of death on a construction site, according to OSHA. These accidents happen when a worker is crushed by machinery, collapsing trenches, or in a wall, roof or stairway collapse.
Making safety a priority on the work site is a life and death decision. Sadly, if developers, owners and general contractors fail to make it a priority, it is the worker who dies, and his family who is left to pick up the pieces.
If I've lost a loved one,
what legal options do I have?
When someone is killed as a result of an accident at a construction site, it is important to investigate all of your legal options to determine how to proceed. As the surviving family, you may have both a wrongful death and a workers' compensation claim that you can file. Determining the best way to proceed to ensure full financial recovery can be complicated. This is where the Law Offices of Michael S. Lamonsoff, PLLC., can help.
When you contact us, we will undertake a thorough, professional investigation of the accident to determine who can be held responsible. Contractors, construction site owners and equipment manufacturers are just some of the parties that may be found negligent in causing a fatal construction accident in New York.
By bringing a legal action against the responsible parties for wrongful death, you can protect yourself and other remaining family members from the devastating financial consequences that accompany your sudden loss of your loved one.
I went to see Michael S. Lamonsoff for a wrongful death case and they were very professional and honest when it came to my case.
When walking into the office they made you feel at home and I am very pleased of the outcome of the case and I would recommend him to other cases like this one.
Contact us for help with
your workplace fatality claim
A work-related fatality can turn your whole world upside down, and we are here to help you start to put the pieces back together. Call us at (877) 675-4529 to schedule a consultation, or you can fill out our consultation request form and an attorney will reach out shortly. You do have rights and The Law Offices of Michael S. Lamonsoff, PLLC, will be with you every step of the way.
Contact our office at 212- 962-1020 for a FREE CONSULTATION any time.
Prior results do not guarantee a similar outcome. The information on this website is for general information purposes only. Nothing on this site should be taken as legal advice for any individual case or situation. This information is not intended to create, and receipt or viewing does not constitute, an attorney-client relationship.