New York is a bustling place filled with sidewalks and pedestrian walkways. These sidewalks and walkways cut paths between buildings, along streets and throughout neighborhoods, making it easier for all of us to get to our destinations.
Unfortunately, the sidewalks of New York can also be dangerous at times. A single NYC sidewalk violation can cause tragedy and irreparable damage when someone sustains a serious injury from a fall because of a hazard that should have been addressed.
Sidewalk and walkway falls account for a large majority of pedestrian injuries within the metropolitan area. These injuries can be severe in nature, depending on the fall itself.
If you or a loved one have suffered the tragedy of a serious injury because of a fall on one of the sidewalks of New York, call the Law Offices of Michael S. Lamonsoff, PLLC, today. Our experienced team will represent your interests and fight aggressively to get you the compensation you deserve.
Why do I need an attorney for a sidewalk accident?
It is not always common knowledge that if a New York sidewalk or walkway abuts up to a building, then that property owner is responsible for maintaining that sidewalk or walkway in a safe and reasonable fashion. If someone is injured from a fall because of the property owner's failure to do so, then the property owner may be liable for those injuries.
The property owner and their insurance company do not always voluntarily take responsibility for a legitimate claim. When they do, it is not uncommon for them to minimize the claim and try to get away with paying as little as possible, rather than what is rightfully due. An attorney experienced in dealing with sidewalk fall injuries can help victims attain full compensation.
How much money can I be awarded for an injury sustained on a sidewalk?
The amount and type of damages awarded will vary with each case, and likely depend on factors such as the severity of the injuries sustained. Each case is different and treated on an individual basis, so there is no general answer to this question.
However, the team at the Law Offices of Michael S. Lamonsoff, PLLC, will fight aggressively to ensure that your medical bills are paid, and that you recover any lost wages from work, as well as that you recover any other financial compensation you may be due. We will thoroughly investigate your case and use tough negotiation strategies to ensure that we recover the maximum amount of financial compensation for you.
What are some of the most common injuries sustained on sidewalks and walkways?
The injuries sustained on a dangerous sideway or walkway can range from minor to catastrophic in nature. Each case is unique. Minor injuries could include some bruising and a twisted ankle. More severe injuries could result in head trauma, or a bulging or herniated disc that would require surgery. Common injuries include broken bones or the need for stitches.
It is not unreasonable to ask to be able to walk down the sidewalk without fear of injury. If you have fallen on an improperly maintained walkway and suffered an injury that requires expensive medical treatment, time away from work, or other damages, it is time for you to contact an experienced premises liability attorney.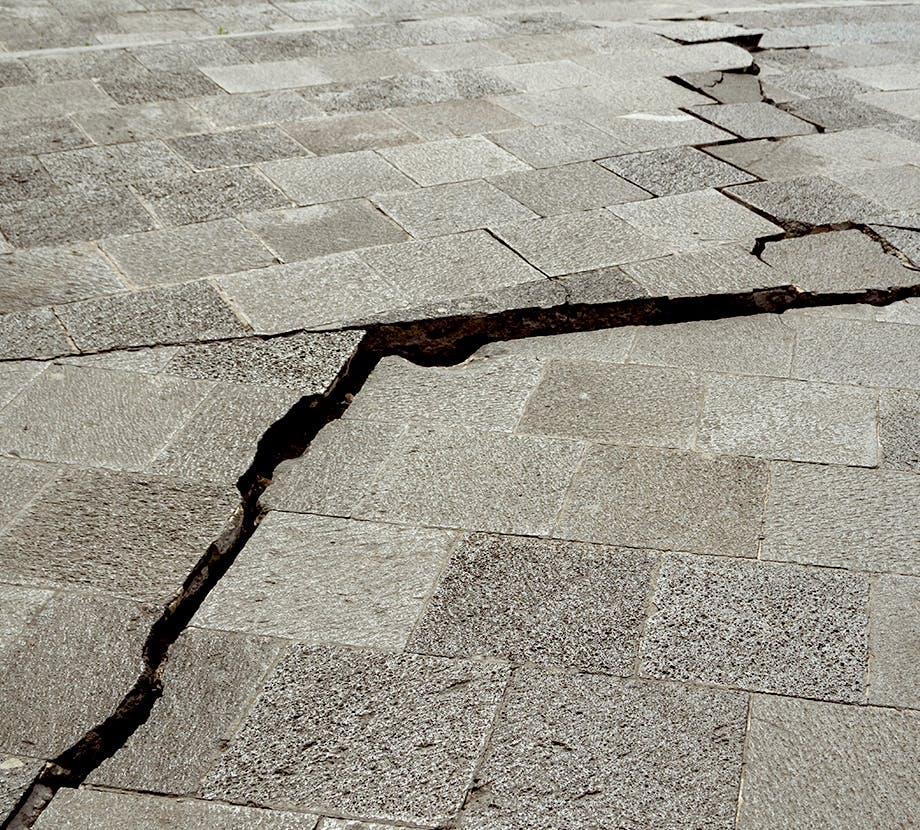 What are the most common causes of sidewalk or walkway accidents?
Many different elements can cause a tragic accident on a New York sidewalk or walkway.
Some of the most common causes include
Uneven bricks or walkway stones
Broken or cracked sidewalks,
Iced over or snow-covered sidewalks,
Trip hazards stretched across walkways,
Slippery liquids left on walkways.
What type of lawyer do I need to help with my sidewalk accident case?
A "premises liability" lawyer is experienced in filing claims against property owners for injuries that happen on their property. A "personal injury" lawyer is experienced in filing claims on behalf of anyone who has been injured due to the negligence of another.
Injuries on a sidewalk are of course personal injuries, and it is not uncommon to find personal injury lawyers filing these claims. However, sidewalk accident claims are most commonly premises liability claims.
Since the property owner of the building in front of the sidewalk is responsible for maintaining the sidewalk or walkway in a safe and reasonable manner, they become responsible for any injuries sustained because of a failure to do so.
Naturally, it is best to be represented by a lawyer who has experience with both personal injury and premises liability law. At the Law Offices of Michael S. Lamonsoff, PLLC., lawyers with extensive understanding of the relevant law and procedures that apply in both areas are available to help you with your claim.
Contact us for help with
your sidewalk accident claim
If you or a loved one have sustained serious injuries after an accident on the sidewalks of New York, call the Law Offices of Michael S. Lamonsoff, PLLC, immediately. Our attorneys have extensive experience and a proven track record of success representing New York sidewalk accident victims.
Contact our office for a FREE CONSULTATION any time.
Prior results do not guarantee a similar outcome. The information on this website is for general information purposes only. Nothing on this site should be taken as legal advice for any individual case or situation. This information is not intended to create, and receipt or viewing does not constitute, an attorney-client relationship.

How long do I have to file
my claim for a sidewalk accident?
Generally, the statute of limitations on a New York premises liability claim is three years from the date of injury. However, there are some exceptions to this rule.
For instance, if the victim is a minor then the statute of limitations is extended. Additionally, if the accident happens in front of a municipal building and your claim is against a municipality or a public corporation, then the statute of limitations can be much shorter. There may also be certain notices or documentation that must be filed within certain time constraints.
An attorney with extensive experience in New York sidewalk injuries can give more detailed information on these extenuating circumstances. At the Law Offices of Michael S. Lamonsoff, PLLC, we are always happy to listen to your story, review the facts of your case, and present you with your options.