I was injured while working at a New York construction site. What benefits can I recover?
New York law states that every employer is required to provide workers' compensation benefits to employees who are injured on the job. These benefits help provide income and medical care while the employee is recovering. You will need to promptly file a valid claim to be able to collect these benefits. Workers compensation benefits include financial compensation equal to two-thirds of your average weekly wages at the time of your accident, necessary medical treatment costs, and additional financial compensation for extremity injuries, such as damage to hands or legs.
In addition, in many cases, you will be able to bring a lawsuit to recover additional benefits and compensation for your injury. Your possible recovery will depend on who is responsible for causing your accident (including third-parties such as contractors, co-workers, manufacturers and property owners), the facts of your case, the insurance available, and the extent of your injury. Damages recoverable in a lawsuit include financial compensation for present and predicted future medical treatment, lost wages and diminished future earning capacity, loss of enjoyment of life activities, pain and suffering, and emotional distress.
Thorough investigation of your case by an experienced construction accident attorney will be needed to help you determine your best possible options for complete recovery.
Can I file a lawsuit even if I am collecting workers' compensation benefits?
Yes, you can, if the facts of your case support a legal claim for your injuries against someone other than your employer. Often in construction accident cases, parties other than the employer (such as a general contractor, manufacturer or subcontractor) are responsible for your injuries and may be sued. Careful investigation of all the facts will help your attorneys advise you on a wise course of action.
Do I need an attorney if I've been injured in a construction accident?
Yes, you do. An injury on a construction site is likely to affect you not just now, but for many years to come. You will want to be sure that you and your family receive adequate financial compensation to help you through this difficult time and into the future. At the same time, you need to be able to focus your attention on recovering from your injuries, not worrying about who will be paying the bills.
When you ask the lawyers at the Law Offices of Michael S. Lamonsoff, PLLC, to help you with your claim, you won't have to worry about filling out the paperwork, making a workers' compensation claim, finding witnesses, negotiating with insurance adjustors or figuring out who you should sue. Just tell us the story of your accident. We will investigate, determine what all of your options all, and help you to make the best choices going forward.
Michael's clients call him "the Bull" for a good reason. With us on your side, you can be sure that you will get the best possible recovery for your injury.
But I'm injured and now I can't work. How can I afford an attorney?
Don't worry about it. When we take your construction accident case, we won't expect to get paid until you win or settle your case. We win when you win.
I've been injured on a construction site. What should I do now?
If you've been hurt, you and your loved ones should act as quickly as possible for your protection. Here are some of the steps you will need to take:
Seek medical attention immediately.

If you have been injured, go straight to the hospital to have your medical condition checked. Don't be pushed into going right back to work. If you need an ambulance, be sure to ask for one. Tell the doctors and all medical personnel everything that hurts, so that they can treat it. This will allow you to get the best care possible, and it will avoid disputes later as to which areas of your body were injured as a result of the accident.

Document the accident.

Make sure that your accident is reported and that everyone in a responsible position on the job site is informed. Report exactly what happened. Don't allow anyone on the site to persuade you to change the facts. Report what you know to be true.

Preserve the evidence.

Whatever the cause of your accident, do your best to preserve what you can about what caused it. If a tool was involved, save the tool. If something broke, collect the pieces.

Take pictures.

Photograph the accident site and anything that was involved or contributed to your injury. If the accident involved faulty equipment, tools or scaffolding, be sure to get them photographed as well. Enlist the help of your co-workers if you aren't able to do this yourself.

Identify witnesses.

Determine if there are any witnesses to your accident and seek their help. Get their contact information.

Seek legal advice promptly.

In addition to worker's compensation benefits, you may be entitled to bring a lawsuit to get compensation for your physical and mental injuries, pain, suffering and financial loss. Contact a good New York City construction accident lawyer to find out your rights. You can be sure that insurance company lawyers will be working right away to fight against you, so you will need an attorney who is willing to start fighting immediately on your behalf.
How long do I have after a construction accident to file a lawsuit?
The Statute of Limitations for a construction accident is three years, meaning that you can file a lawsuit because of the accident any time within three years after the accident.
In any construction accident case, you should contact an attorney as soon as possible after the accident so that we can conduct an investigation while the memories of witnesses are fresh, and before the landscape of the construction site changes dramatically.
Does my immigration status affect my ability to get benefits if I'm injured in a construction accident?
No, it does not. In New York, everyone is entitled to received workers' compensation benefits and to file a lawsuit for further compensation, regardless of their immigration status. Even if you are undocumented, you should contact our law firm and find out about your rights and options. You cannot be penalized for filing a claim or lawsuit.
Can I still pursue a construction accident claim if I have gone back to work?
Sometimes you can. If your injuries are preventing you from doing the same kind of work you did before and you are not able to earn as much money, then you can probably still pursue a claim. If you have been forced to take a position that does not offer the same potential for advancement and salary increases down the road, this is a good indicator that you can probably still pursue a claim.
What can I do if my family member was killed in a construction accident?
Depending on the facts surrounding the accident, you should be able to collect death benefits under New York's workers' compensation law, and you may also be able to bring a lawsuit for wrongful death against those responsible for causing the death of your family member.
A lawsuit for wrongful death must be filed within two years of the death of your family member. You should consult us immediately for help in investigating the accident and determining the best possible option for you and your family.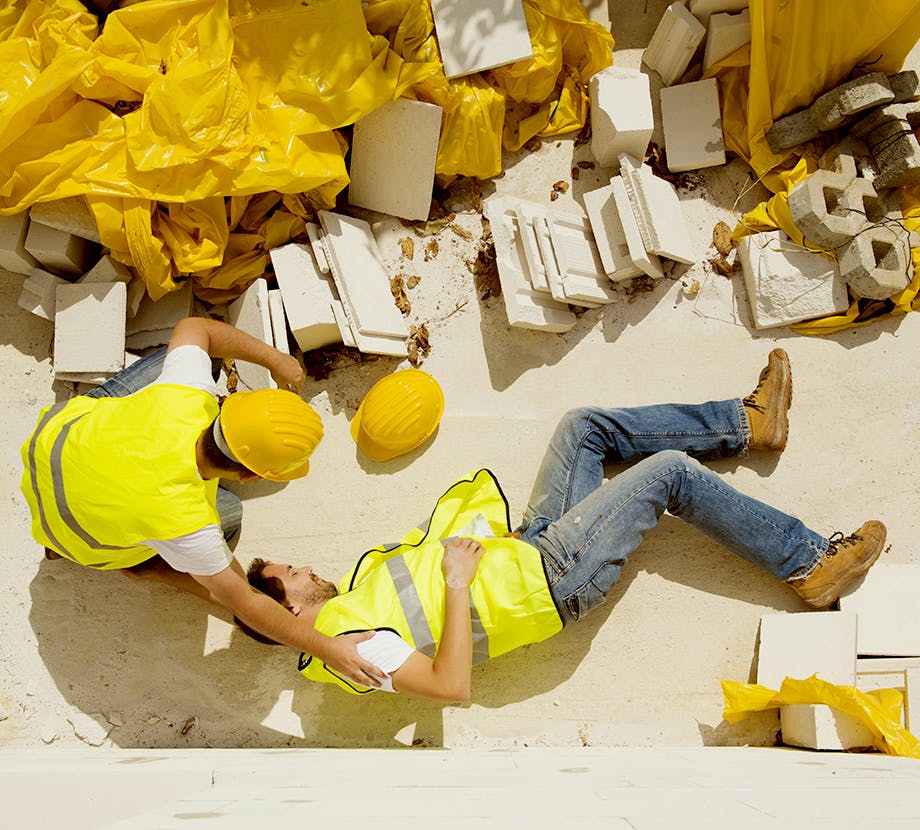 Contact our New York
construction accident law firm
If you have been the victim of a construction accident, please don't hesitate to contact our office immediately and speak with a workers' compensation attorney. There is no charge for a consultation.
Contact our office at 212- 962-1020 or request a for a FREE CONSULTATION any time.
Prior results do not guarantee a similar outcome. The information on this website is for general information purposes only. Nothing on this site should be taken as legal advice for any individual case or situation. This information is not intended to create, and receipt or viewing does not constitute, an attorney-client relationship.