Owing to New York City's aging urban infrastructure, many residential and industrial sites are prone to gas explosions and fires. Gas explosions rocking city blocks and fueling fires that destroy property and claim innocent lives frequently make the headlines. Accomplished gas explosion attorneys in New York City at the Law Offices of Michael S. Lamonsoff, led by "The Bull," are ready to assist you and your loved ones when this type of accident or injury occurs.
The primary utility companies supplying natural gas to New York City's five boroughs have a vested interest in keeping your injury compensation to a bare minimum. Their legal teams will drum up any excuse to avoid owning responsibility or compensating you for damages.
Led by top-rated gas and explosion accident lawyer Michael S. Lamonsoff, we have the skills and the resources to take on big corporations and insurance companies in these cases. We have over 100 years of combined experience battling and winning high-profile cases and will work tirelessly to maximize your financial compensation.
New York's Old Pipes Cause Gas Explosions
New York boasts one of the nation's oldest gas distribution networks, and these old gas pipes are a catastrophe waiting to happen. The number of gas explosions in NYC is higher than in any other US city. Experts say that the average age of the city's 6,300 miles of gas distribution lines is over 60 years. They are old, degrading, not weatherproof, and cannot handle the current volume or frequency of use.
There are several potential reasons for a gas explosion, notwithstanding what defense counsel may say. The attorneys will have you believe that gas explosions are always the result of carelessness on the part of homeowners. But here at the Law Offices of Michael S. Lamonsoff, our NYC gas explosion attorneys know how to win your case. From our years of professional experience, we know that a natural gas explosion can have several causes, with installers, gas companies, or product manufacturers being responsible for the explosion.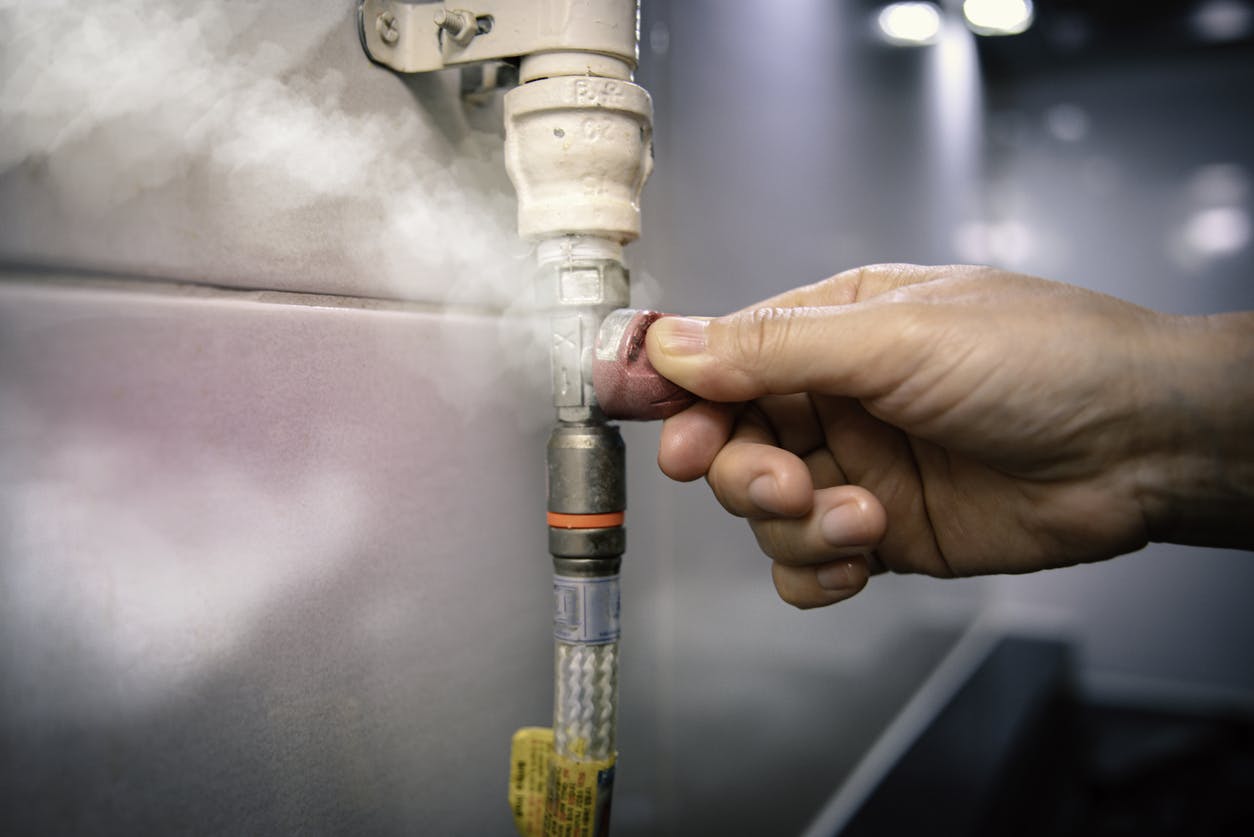 Common Causes of Fires and Explosions in New York
There is a range of factors that can lead to gas explosions. Leaving old pipelines in place without replacing them is a significant cause of gas explosions in historic cities like New York. Natural gas leaks can occur anywhere, including homes, businesses, and even under the streets. Because the pipelines are largely hidden from view, defects, fractures, or deterioration are not easily noticeable, creating a perfect setting for disaster.
There are other causes of gas explosions than leaky natural gas lines. Residential gas fires and explosions frequently occur due to faulty pipe installation or defective consumer goods. We represent clients who have been hurt in gas explosion accidents, whether they were caused by:
Defective water heaters, furnaces, and gas heaters
Defective home appliances, including gas stoves
Faulty pilot lights
Gas leaks in homes
Natural gas and propane tank leaks
Gas Explosion Can Lead to Serious Injuries
Thermal burns are the most frequent type of injury caused by gas explosions. Trauma from a burn can be excruciating, and the scars it leaves behind may leave the victim with permanent scars and disfigurement. Burn victims could also experience emotional distress and suffer:
Severe Burns: An explosion's intense heat and flames can cause severe, third-degree burns. The recovery time for these excruciatingly painful injuries can be months or even years.
Lung Trauma: The lungs of an explosion victim may be traumatized even if there is no external injury to the chest, and it can take the person's lungs months to recover.
Foreign Object Penetration: The intensity of the explosion creates a whirlwind of broken objects that travel at incredible speeds. A wood or metal shard can easily pierce a person's skin and organs, causing significant injury.
Hearing loss: Also called acoustic trauma, this hearing loss results from sudden exposure to the explosion's loud noise.
Traumatic Brain Injury: A sudden increase in air pressure, such as that produced by an explosion, can cause a foreign object to hit or penetrate the skull, resulting in irreversible brain injury
The most tragic incidents include innocent people losing their lives due to the carelessness of others. Our firm can also provide counsel for the surviving members of a wrongful death victim.
Other Consequences of Gas Explosions and Fires
Swelling, blistering, and scarring which can be fatal in extreme cases
Casualties due to blast waves
Injuries sustained when the blast wave from the gas explosion makes contact with the skin
Trauma, eye rupture, inner ear damage, and stomach perforation
Fractured bones and other injuries from being thrown around by the blast wave
Passersby being hit by flying debris.
Gas explosions are not just about physical injuries, as they can cause extensive damage to property and vehicles. When we fight your gas explosion lawsuit, we work hard and help you claim compensation for your injuries and/or property damage.
Who Can be Held Liable for Propane and Natural Gas Explosions in New York?
If another person's carelessness or malice triggered a gas explosion, legal action might be warranted
You can also sue the company/entity that employed the individual responsible for the explosion
The building owner or landlord could be held liable for a natural gas explosion
You may be able to bring a lawsuit against the gas company, person/entity responsible for the gas line break.
Leading NYC Gas Explosion Injury Attorneys are Ready to Help You
The winning personal injury lawyers at the Law Offices of Michael S. Lamonsoff "The Bull" are here to help you if you or a loved one has been injured or killed in a gas explosion in New York. We'll thoroughly investigate what happened before, during, and after the blast, find reliable witnesses, obtain compelling evidence, negotiate with the relevant parties and insurance company, and will be fully prepared to go to trial if required.
We will work hard to establish your case and secure the maximum compensation possible for you and your loved ones. Gas explosions and fires can cause permanent disabilities and long-lasting pain and suffering. You need aggressive attorneys like us fighting your case. For a free and confidential consultation on the best course of action in your case, call the our NYC gas explosion lawyers at the Law Offices of Michael S. Lamonsoff at 212-962-1020 or contact us online.