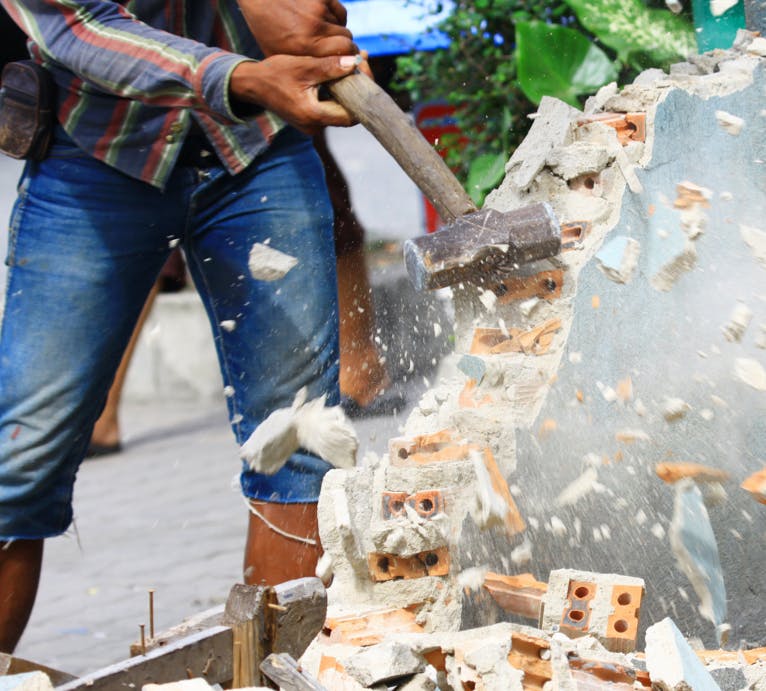 What are the common causes of demolition accidents?
While on a construction site, there are many different causes for a demolition accident. Some of the more common causes include:
Electrocution and electrical burns due to failure to properly identify and eliminate active electricity sources and the resulting presence of live wires;
Issues with the detonation of explosives, such as premature detonation or faulty wiring;
The collapse of particular structural areas that occur unexpectedly or at the incorrect time;
Falling debris caused by either an explosion or improper dismantling of the structure;
Falls from either a ladder or scaffolding due to inadequate safety precautions on a demolition site;
Toxic chemical exposure during the demolition process that can be breathed in by workers, such as asbestos;
Other explosions and fires due to the failure to shut off certain gas lines or remove boilers before explosives are detonated.
The importance of the New York labor laws--how they protect you after a demolition accident
New York is the only that will strictly hold contractors, property owners, and their agents responsible (or liable) for injuries sustained by a worker as a result of a demolition accident. Specifically, New York Labor Law 240 was enacted to make sure that construction workers who are injured from a "gravity-related event" or "elevated risk", such as falling from a scaffold or ladder while performing demolition work, or even being struck by a falling object, can be compensated.
New York Labor Law 240 was enacted to ensure that construction workers have a right to be compensated while performing many different types of jobs on a vast number of job sites. This law typically covers accidents that occur while working on commercial buildings, apartment buildings, and buildings that consist of three or more family homes. Generally, the construction work being done that falls in line with New York Labor Law 240 takes place on a structure, such as a building, towers, garages, bridges, subway or railroad tunnels, with the type of work relating to projects such as erection; demolition; repairing; altering; painting; cleaning; pointing of a building; and erection of scaffolding.
New York Labor Law 241(6) is another one of New York's Labor Laws that was enacted to protect construction workers on job sites. Under New York Labor Law 241(6), property owners, contractors, architects, and even manufacturers of equipment must all abide by the many provisions of the New York State Industrial Code. While we won't get into specific provisions, suffice it to say these laws are extremely powerful. The Law Office of Michael S. Lamonsoff uses these laws to the fullest possible extent, helping construction workers gain rightful compensation for another's negligence.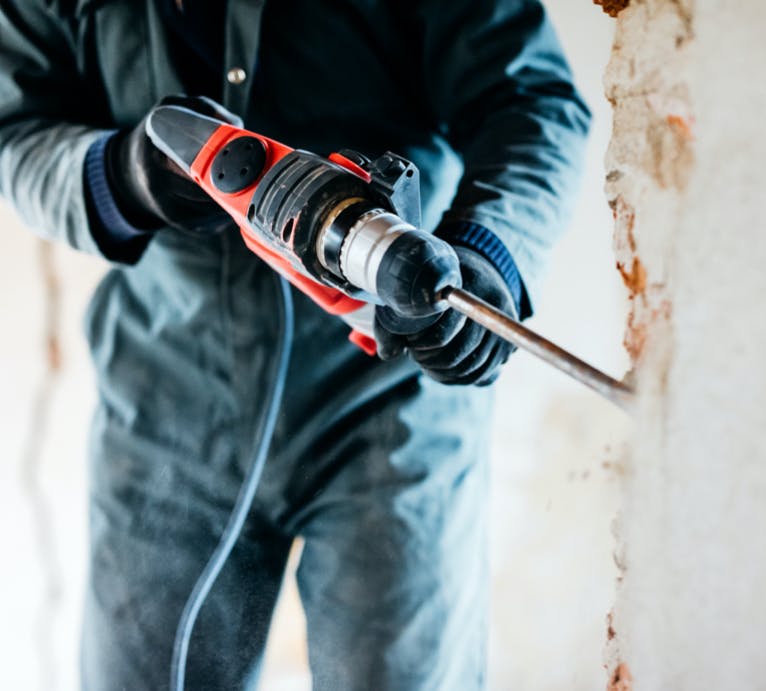 How do I pay my medical bills and support myself and/or my family?
If you are injured while working on a job site, generally a claim will be made for workers' compensation. Workers' compensation benefits typically consist of payment for your medical bills, a portion of your lost wages, and disability. However, injury victims deserve more than just workers' compensation benefits if they are hurt as a result of a demolition accident. Additional claims and lawsuits can be brought against parties other than your employer involved with the construction site, such as property owners, contractors, sub-contractors, manufacturers, shipping companies, and even other workers. These lawsuits involve demands to be compensated for future pain and suffering and past pain and suffering, while also receiving additional funds relating to lost wages and out-of-pocket expenses. It is imperative you contact the "Bull" and his team of attorneys as quickly as possible to ensure all of the necessary steps are taken to successfully bring a third-party claim or lawsuit.
What types of injuries can be sustained after a demolition accident?
Due to the dangerous environment that construction workers are in when performing demolition work, demolition accidents can result in devastating and severe injuries to victims. Some of the more common types of injuries sustained after a demolition accident include:
Traumatic brain injuries;
Neck injuries;
Back injuries;
Spinal cord damage;
Crush injuries;
Burns
Severe lacerations;
Broken bones;
Shoulder and knee tears;
Limb dismemberment.
If you have been the victim of a demolition accident, you must immediately call the "Bull" and his top team of attorneys to ensure that all proper steps are taken, no stone is left unturned, and maximum compensation is won to ensure that justice is served. Remember, all initial consultations are free, and no fee is owed unless the firm wins your case. At the Law Office of Michael S. Lamonsoff, you are getting legal representation from one of the top law firms in the country, where winning is the only option.