Can a Third Party Be Liable For a Construction Accident?
According to the U.S. Bureau of Labor Statistics, across the United States in July 2017, more than 6.8 million workers were employed in the construction industry.
Construction is dangerous. In fact, more job-related deaths happen in construction than in any other line of work in the United States.
About 150,000 construction workers suffer job-related injuries every year, and about a thousand construction workers die each year as a result of injuries sustained on the job.
And although New York City has established strict construction site safety rules and regulations, serious injuries to construction workers in the city still happen far too frequently. This is where a team of NYC construction accident lawyers can help.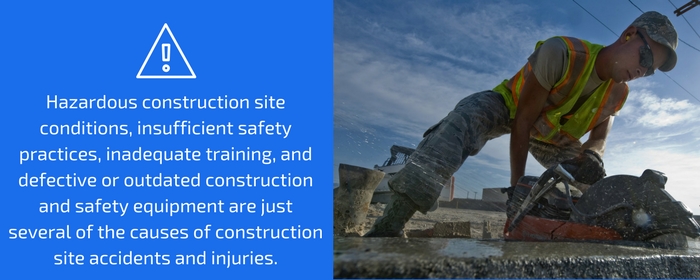 Hazardous construction site conditions, insufficient safety practices, inadequate training, and defective or outdated construction and safety equipment are just several of the causes of construction site accidents and injuries.
Every day, construction workers are working with or working adjacent to dangerous scaffolding, exposed electrical wiring, open excavations, and a variety of other hazards.
Most employers are responsible, and they ensure that construction sites are as safe as possible for employees. Some employers in New York's construction industry, however, are somewhat less responsible.
Since 2009, the construction industry has been booming in New York City, and unfortunately, construction-related injuries and fatalities have also been on the rise.
For New York City's thousands of construction workers, since the end of the last decade's recession, there have been more jobs and more work, but also more danger and more injuries.
If you are a construction worker who is injured anywhere in the New York City area in a job-related accident, speak at once regarding your legal rights and options with a skilled New York construction accident lawyer.
PRECISELY WHAT DOES WORKERS' COMPENSATION PROVIDE?
Most construction workers who are injured on the job in New York City will be eligible for benefits provided through the state's workers' compensation system.
Workers' compensation provides injured workers in New York with well-defined and pre-determined benefit payments, and employees who are injured on the job do not have to file a lawsuit or prove that anyone was negligent in order to obtain workers' compensation payments.
But when construction-related injuries are severe or disabling, workers' compensation almost certainly will not adequately compensate medical expenses, lost wages, and the pain and suffering that accompany construction-related accidents and injuries.
Construction accidents can cause spinal cord and traumatic brain injuries, injuries requiring amputation, and other catastrophic physical damage.
Medical costs for a severe injury can add up quickly, particularly when you're recovering or disabled and not earning any income.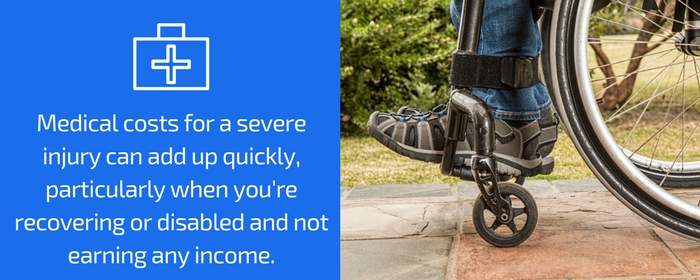 When an injury will require multiple surgeries and years of medical treatment and rehabilitation, a top New York construction accident lawyer can often help injured construction workers and their families find one or more additional sources of compensation beyond the workers' compensation system.
A good construction accident lawyer will work aggressively on a victim's behalf to acquire the maximum available compensation.
WHAT IS A "THIRD-PARTY" PERSONAL INJURY CLAIM?
If a party other than a construction worker's own employer has any responsibility and role in that construction worker's injury, that party potentially could be named as a defendant in a "third-party" personal injury claim.
In construction site accidents, third parties with responsibility conceivably could include negligent property owners, contractors, sub-contractors, and equipment operators, and the manufacturers of defective construction and safety equipment.
Construction site injuries that might trigger third-party personal injury claims include but are not limited to:
– electrical injuries
– injuries when a worker is crushed or buried by construction materials or equipment
– falls from roofs, ladders, or scaffolds
– injuries linked to defective, inadequate, or insufficient safety equipment
– injuries related to incidents involving workers who lack documentation
The legal complications in a construction site injury case can be convoluted and may sometimes seem endless. Construction in New York is governed by a chaotic patchwork of federal, state, and local statutes and regulations.
The U.S. Labor Department and the Occupational Safety and Health Administration (OSHA), for example, both enforce scores of federal laws and regulations governing on-the-job accidents.
An injured construction worker in New York is going to need legal guidance from an attorney who knows the construction industry, knows the law, and routinely handles third-party claims on behalf of the injured victims of construction accidents.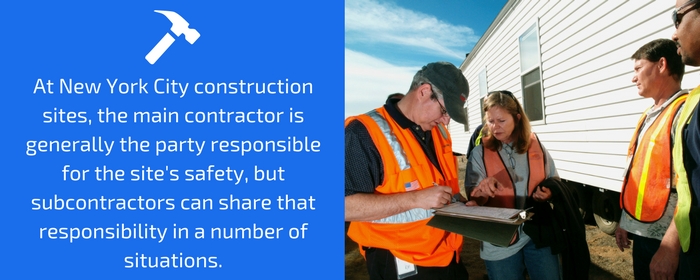 At New York City construction sites, the main contractor is generally the party responsible for the site's safety, but subcontractors can share that responsibility in a number of situations.
If a particular situation at a construction site poses any hazard, workers must be told about it clearly and immediately and the condition must be remedied as swiftly as possible.
Construction and safety equipment manufacturers can be liable for injuries if they provide defective equipment or insufficient warnings and instructions for their equipment's use.
CAN EMPLOYERS EVER BE SUED FOR INJURIES?
Lawsuits against co-workers may be pursued in cases where a co-worker purposely, willfully, or by an act of gross negligence caused injury.
Employers themselves are protected against most negligence lawsuits in New York because they carry workers' compensation insurance, but employers can be sued for personal injury in three very narrow and specific types of circumstances:
Gross negligence: Even if an employer carries workers' compensation insurance, an injured construction worker may be able to sue the employer for a work-related injury if the worker can prove with an attorney's help that the employer was willfully, wantonly, grossly, or recklessly negligent.
Failure to carry workers' compensation insurance: If an employer has no workers' compensation insurance – as the state of New York requires – an injured construction worker can file a claim against a negligent employer for injuries and damages.
Assault: Workers' compensation insurance does not protect an employer from a lawsuit in New York if that employer has assaulted an employee.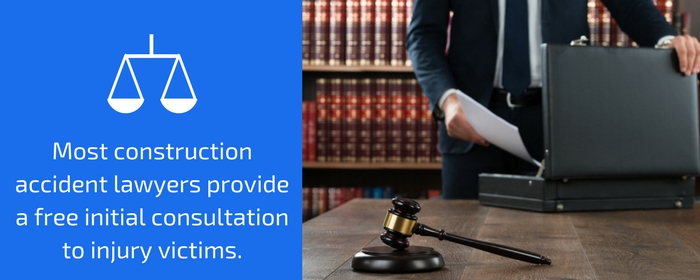 If a New York City construction worker's injuries are caused by the carelessness, negligence, or gross misconduct of a third party, the construction worker can probably pursue a personal injury claim against that third party along with a simultaneous workers' compensation claim.
Most construction accident lawyers provide a free initial consultation to injury victims.
If you are injured doing construction work, have an experienced New York construction accident lawyer review the details of your accident and injury and determine which legal options may be available in your particular situation.