Burn injuries are excruciating and can result in permanent physical disfigurement and deep emotional scars, apart from the prolonged medical treatment, pain and suffering, and loss of income that may ensue as well. An experienced New York burn injury lawyer can help you get the maximum compensation you deserve, whether you've been burned due to a dangerous chemical, a poorly maintained factory, a construction site accident, or an accident at a party.
Burn injuries can be life-altering also in financial terms because they often need costly, ongoing medical care, physical therapy and rehabilitation that extend well beyond the initial period of injury. A burn victim's relationships with loved ones can become severely strained during the healing process and even after the original stresses have passed.
The long-term psychological and emotional trauma of a burn injury caused by another person's negligence makes it even more important that the wrongdoers be held accountable. The New York City burn injury attorneys at the Law Offices of Michael S. Lamonsoff have more than 100 years of combined experience handling cases like these. Our firm, led by attorney Michael S. Lamonsoff "The Bull", is committed to helping victims of burn accidents get their rightful compensation from those responsible for their injuries. Call now to learn more.
Different Types of Burn Injuries in New York Accidents
Burns are among the most severe injuries that people can sustain in an accident. About 40,000 individuals seek medical attention for burn injuries annually, and about 3,400 get killed. Common causes of burns include:
Cold burns resulting from freezing temperatures
Electrical burns resulting from electrocution
Chemical burns resulting from caustic or acidic solvents
Friction burns resulting from rubbing of skin against hard objects
Thermal burns resulting from heat (steam, hot liquid, or fire)
Burns from exposure to high radiation levels (generally from cancer treatment)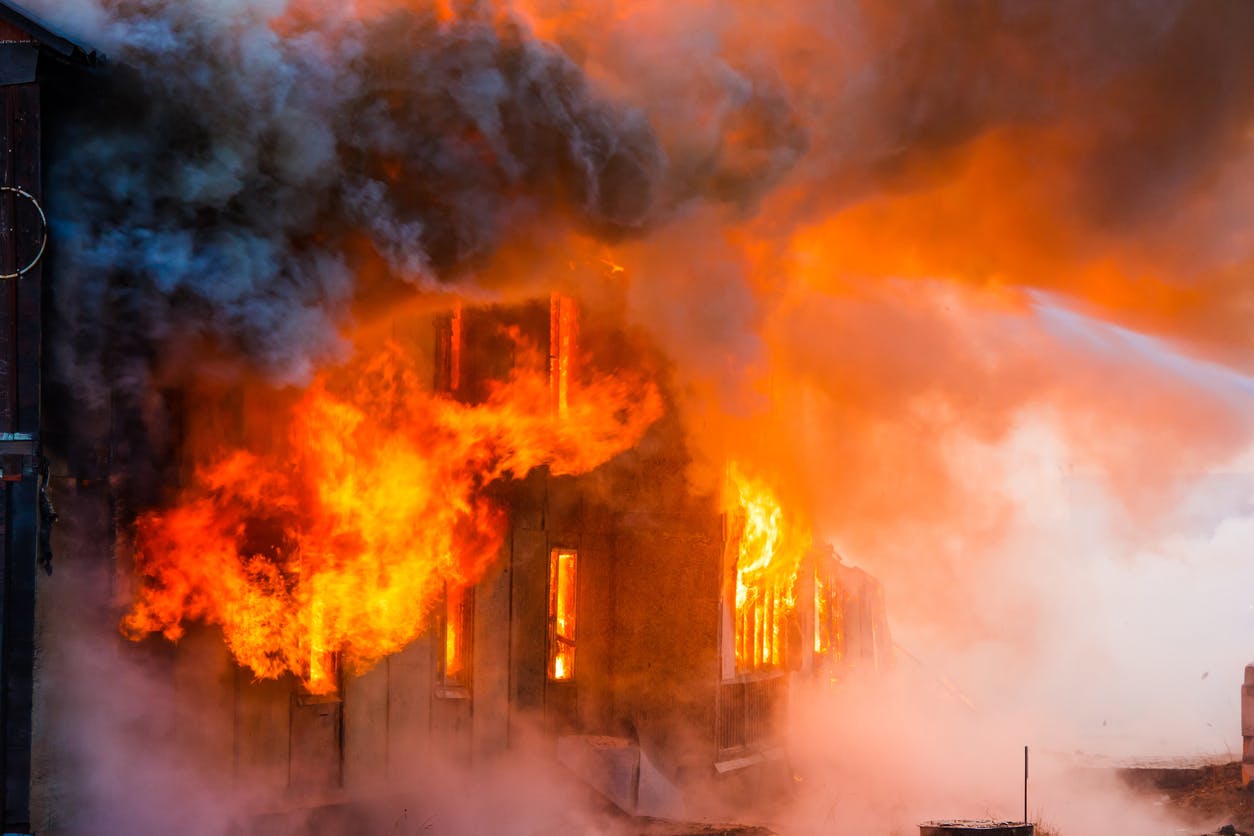 Categories of Burn Injures Based on Severity
Depending on severity, there are four burn injury categories:
First-Degree Burns: These burns affect only the epidermis, and slight redness and perhaps mild irritation define first-degree burns. Minor burns like these usually heal within a week with no lasting effects.
Second-Degree Burns: These burns affect the skin's top layer and the dermis, the layer beneath the epidermis. Second-degree burns cause the skin to become very red and blistered, and the burns might take several weeks to heal.
Third-Degree Burns: Widely referred to as "full thickness burns," the damage extends beyond the dermis and the epidermis. In contrast to the redness that occurs with a second-degree burn, these burns frequently cause the skin to take on a yellow, white, black, or brown color. Third degree burns are severe and can affect nerve endings.
Fourth-Degree Burns: The deepest burns, known as fourth-degree burns, can be fatal if not treated quickly. The damage penetrates the skin's layers and the underlying tissue. The effect can even spread to the internal organs and the skeletal system. If nerve endings are severed, the afflicted area will become numb. When dealing with a burn of this severity, prompt medical attention is essential.
A severe burn injury can have far-reaching consequences beyond the immediate pain it causes. If you've sustained a burn, please don't delay seeking medical attention.
Who is Liable for Your Burn Injury?
At the Law Offices of Michael S. Lamonsoff, our top burn injury attorneys in New York City will examine your case specifics to identify all possible parties that may be liable for your burn injuries. Anyone whose carelessness or recklessness contributed to your burns is liable. For New Yorkers with burn injuries, our lawyers have filed and successfully won lawsuits against:
Property owners
Government agencies
Negligent motorists
Retailers who sell defective products
Transit companies
Cab drivers or rideshare drivers
Manufacturers of defective products
Living with a Burn Injury is Expensive in New York
A burn injury victim may need expensive long-term medical care for nerve damage, chemical burns, inhalation issues, multiple skin grafts and tissue and nerve repair surgeries.
A home health care assistant might be necessary to support you in daily tasks, including personal hygiene, meal preparation, and housekeeping. Your loved ones may not be able to handle your injuries well, and you may need professional assistance carrying out your regular tasks and errands.
Because skin contractures improve fractionally with time, you might have various burn-related lifetime expenses. The cost of medical care is also very high. Severe infections often necessitate surgery and hospitalization in the intensive care unit for several weeks. Emotional strain might even call for long-term behavioral interventions or prescription drugs.
Non-economic damages include mental anguish, physical suffering, the loss of a loved one as a companion, and the inability to do the things you formerly enjoyed because of your injury. Our New York burn injury lawyers, led by the city's prominent attorney Lamonsoff can help you get the maximum compensation for your personal injury case.
Your Burn Injury Case May Require Expert Witnesses
Expert witnesses testify how the other party's carelessness caused the burn damage. Typically, these individuals will have previous experience in the relevant industries such as:
A fire marshal may try to determine who was at fault for a fire by examining the carelessness of the other party
A mechanical engineer can demonstrate how an equipment flaw was the root cause of your burn.
A specialist in vocational rehabilitation may point out that you are now making less money or have trouble finding work due to your burn injury
Your attorney may consult with an economist as a witness to verify the extent of the financial impact
Expert witness evidence can bolster your claim concerning how a burn affects various aspects of your life. We have a network of dependable expert witnesses at the Law Offices of Michael S. Lamonsoff. Our New York burn accident lawyers will take the time to determine who can best advocate for you in court so you can obtain the maximum possible financial compensation you are entitled to.
Consult with Our Focused and Compassionate Burn Injury Lawyers Today
In addition to causing prolonged physical pain and suffering, burns can also be psychologically traumatic for the victim. In the event of a burn injury to you or to someone you love, the lawyers at the Law Offices of Michael S. Lamonsoff are here to provide you robust legal representation. Our firm has a proven track record of success representing those who have suffered burn injuries.
If you are unsure whether or not you have a case, our no-cost initial consultation will help you learn more about the legal process and your options. We can provide a free evaluation of your claim. For a complimentary confidential consultation on the best course of action in your case, call the Law Offices of Michael S. Lamonsoff at 212-962-1020 or contact us online.