Securing Justice for Municipal Negligence
Municipal liability in New York refers to the legal responsibility of a municipality, such as a city or a town, for the actions or omissions of its employees or agents that result in harm or injury to others. Municipalities can be held liable for the negligent or wrongful conduct of their employees while acting within the scope of their employment or duties.
If you've suffered due to a municipality's negligence, you don't have to face it alone. At the Law Offices of Michael S. Lamonsoff, we have a top team of municipal liability claim lawyers in New York City who are ready to fight for your rights and seek the compensation you deserve. From navigating complex legalities to standing firm against government entities, we'll be your unwavering advocates. Take the first step towards justice and contact us for a free consultation today.
"Respondent Superior" Principle in Municipal Liability Cases
In New York, municipal liability is based on the principle of "respondent superior," which is a Latin term that translates to "let the master answer." Under this principle, an employer (in this case, the municipality) can be held legally responsible for the actions of its employees if those actions occurred during the course of their employment and were performed within the scope of their job responsibilities.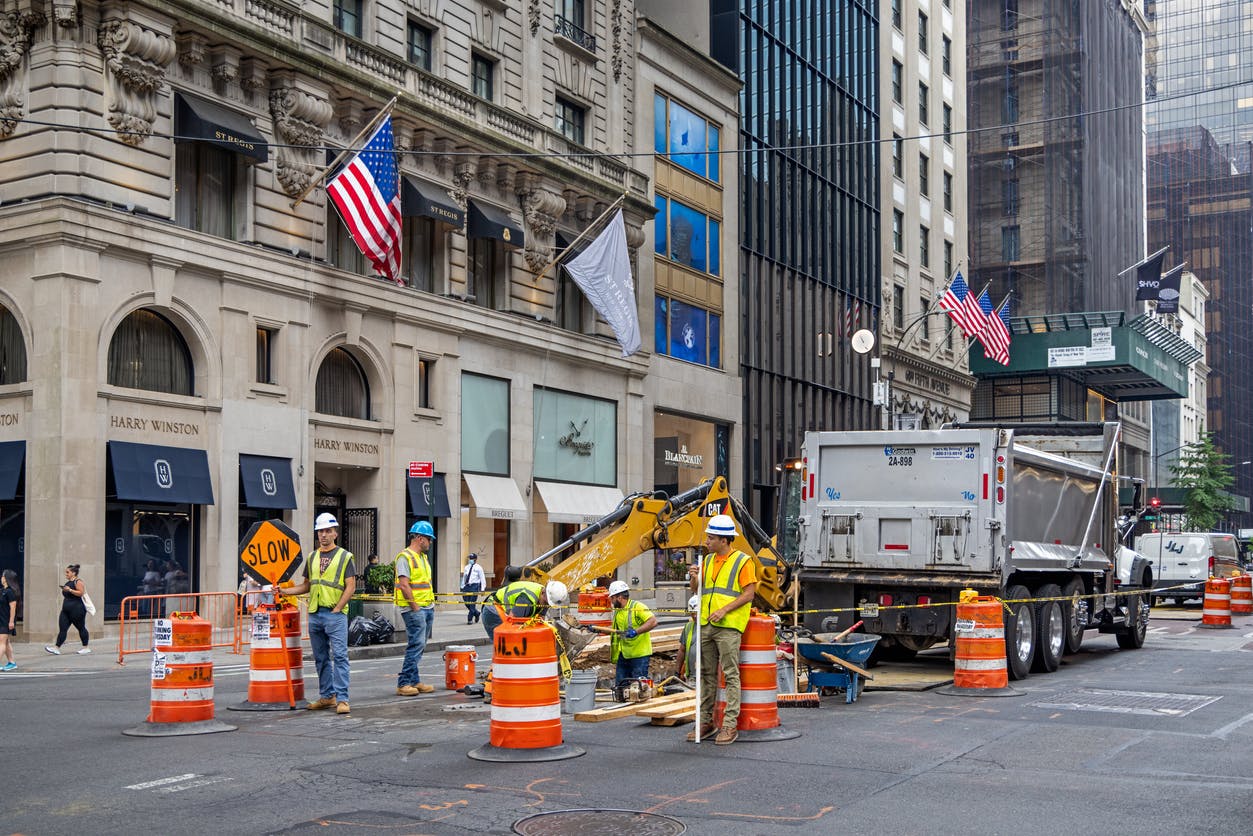 Black Letter Law in New York Municipal Liability Claims
Black letter law in New York applicable to municipal liability claims refers to well-established legal principles and precedents that govern lawsuits against municipalities, such as cities, towns, and other governmental entities, for their alleged wrongdoing or negligence. Our municipal liability attorneys at the Law Offices of Michael S. Lamonsoff will utilize the full force of this law to prove negligence and recover maximum damages from the municipality on your behalf.
Common Examples of Municipal Liability Claims in New York
Negligent Maintenance of Public Property: If a municipality fails to properly maintain public property, such as sidewalks, parks, or roadways, and someone is injured as a result (e.g., slip and fall accidents), the municipality may be held liable for their negligence.
Public Transportation Accidents: If a municipal transit agency employee, such as a bus driver or subway operator, causes an accident due to negligence, the municipality may be held responsible for the resulting injuries or damages.
School Negligence: If a student is injured due to the negligence of school employees or while on school property, the municipality (in this case, the school district) may be held liable.
Defective Traffic Control Devices: If a traffic signal or other control device is defective or malfunctioning and leads to a traffic accident, the municipality responsible for maintaining the device may be held liable.


Negligent Emergency Services: If emergency responders, such as paramedics or firefighters, act negligently in providing services, resulting in further harm or injury to the victim, the municipality may be held liable.
Negligent Hiring and Training: If a municipality hires or retains an employee who is unfit for the job and if they cause harm to others while on duty, the municipality may be held responsible for negligent hiring or training practices.
Building Code Violations: If a municipality fails to enforce building codes or safety regulations, leading to injuries or damage caused by unsafe structures or building conditions, the municipality may be held liable.
Police Misconduct: If a police officer uses excessive force, violates someone's civil rights, engages in wrongful arrest, or fails to intervene in a situation where it was their duty to do so, the municipality may be held liable for the officer's actions.
How Our NYC Municipal Liability Attorneys Will Prove Your Claim
In New York, grounds for a municipal liability lawsuit typically involve proving that the municipality (city, town, or other local government entity) was negligent or engaged in wrongful conduct, leading to harm or injury to a person or property. To establish a successful municipal liability claim in New York, our attorneys at the Law Offices of Michael S. Lamonsoff will investigate and prove the following legal elements:
Duty of Care
The plaintiff (injured party) must demonstrate that the municipality owed a duty of care to the injured person or property. For example, our attorneys will prove that the municipality had a duty to maintain public property in a reasonably safe condition or to provide emergency services with a certain standard of care.
Breach of Duty
The injured victim must show that the municipality breached its duty of care. Our municipal liability lawyers in New York will prove that the municipality's actions or omissions were negligent, reckless, or otherwise wrongful under the circumstances.
Causation
The plaintiff must establish a direct link between the municipality's breach of duty and the injuries or damages suffered. Our lawyers will collect evidence to demonstrate that the municipality's negligent conduct was a substantial factor in causing your injuries.
Proximate Cause
Proximate cause means that the harm caused by the municipality's actions or negligence was foreseeable and not too remote. Our attorneys will prove that your injuries or damages were a natural and probable consequence of the municipality's breach of duty.
Actual Damages
The plaintiff must have suffered actual harm, injuries, or property damage as a result of the municipality's negligence. Speculative or hypothetical damages are not sufficient grounds for a lawsuit. We will present hard medical evidence and expert testimonies to prove your injuries, financial costs and losses, and pain and suffering.
Governmental Immunity in Municipal Liability Cases
While municipalities in New York can be held liable under certain circumstances, it's important to be aware that they may have certain immunities or protections from liability in some situations. However, there are exceptions to these immunities, such as when a municipality is engaged in a proprietary function (a function typically performed by a private entity). Our lawyers will analyze and identify these exceptions to establish your liability claim against the municipality.
Notice of Claim in Municipal Liability Personal Injury Cases in New York
In New York, when filing a personal injury lawsuit against a municipality (e.g., a city or town), there is a key step called the "Notice of Claim" that must be followed. The Notice of Claim is a formal notification that must be submitted to the municipality within a specific timeframe before the actual lawsuit can be filed. Key points about the Notice of Claim in municipal liability personal injury cases in New York include:
Timeframe: The Notice of Claim must be filed within 90 days from the date of the incident that led to the injury. Failing to submit the notice within this timeframe may result in the loss of the right to bring a lawsuit against the municipality.
Content: The Notice of Claim should include essential details, such as the date, time, and location of the incident, a description of the injuries sustained, and the names and addresses of the individuals involved or responsible for the alleged negligence.
Service: The Notice of Claim must be properly served on the municipality's designated representatives, usually the municipal attorney or city clerk. It is advisable to send the notice via certified mail with return receipt requested to have proof of delivery.
Exceptions: In some situations, the 90-day Notice of Claim requirement may be extended to one year and 90 days for certain types of claims, such as claims involving wrongful death or claims against the New York City Housing Authority (NYCHA).
Preparing for Lawsuit: Once the Notice of Claim has been filed and the waiting period has elapsed, you can proceed with filing a formal lawsuit against the municipality if a settlement cannot be reached.