The heart-wrenching thing about the opioid crisis is that it's consequences are felt not only by those who have become addicted but also by their loved ones. As a New York resident, you can make a world of difference in protecting the well-being of your community. Schedule a free consultation with us to learn how you can join the legal battle against the opioid epidemic.
Opioids are powerful drugs that are prescribed to relieve pain, but their addictive nature has led to a catastrophic public health crisis. The United States is in the throes of an opioid epidemic, with more than 136 people dying every day from opioid-related drug overdoses. The crisis has its roots in the late 1990s when pharmaceutical companies reassured medical professionals that patients wouldn't become addicted to prescription opioids. As a result, doctors began prescribing opioids at alarming rates, leading to the widespread addiction and devastation we see today.
Opioid drugs such as OxyContin, Percocet, and fentanyl, while effective at relieving pain, are highly addictive and can lead to devastating consequences for entire communities. The epidemic has taken a staggering toll on our society, with opioid overdoses killing approximately 106,699 people in 2021 alone.
At The Law Offices of Michael S. Lamonsoff, we believe that those responsible for this tragic abuse of prescription opioids, including manufacturers, distributors, and negligent doctors, must be held accountable for their actions. Our mission is to help you seek justice, compensation and closure for the harm caused by the reckless actions of those who fueled the opioid addiction in the country. If you're looking for an opioid lawyer in New York City, contact us today.
What are Prescription Opioids and Why Are They Dangerous?
Opioids are drugs that can have similar effects to opium. Some are made from natural sources like codeine and morphine, while others like fentanyl, methadone, and tramadol are made synthetically. These synthetic opioids are especially dangerous because they are much stronger than natural ones. In fact, fentanyl is a staggering 100 times stronger than morphine and 50 times more powerful than heroin.
The use and abuse of prescription and non-prescription opioids have skyrocketed since the late 1990s. This increase occurred after pharmaceutical companies assured medical professionals that prescription opioids posed no risk of addiction to patients. As a result, healthcare providers began prescribing opioids more frequently, unknowingly laying the groundwork for a widespread crisis.
Here is a list of common generic and brand-name prescription opioids that you or someone you know have likely been prescribed by a doctor to manage a chronic condition:
Fentanyl (Actiq, Abstral, Duragesic, Onsolis, Fentora)
Hydrocodone (Zohydro ER, Hysingla)
Methadone (Methadose)
Oxycodone (OxyContin, Oxaydo)
Codeine
Oxycodone/Naloxone
Morphine (Kadian, MS Contin, Morphabond)
Morphine sulfate extended-release capsules (Avinza)
Hydromorphone (Dilaudid, Exalgo)
Hydrocodone containing acetaminophen (Anexsia, Co-Gesic, Hycet, Liquicet,
Lorcet, Vicodin)
Oxycodone containing acetaminophen (Percocet, Oxycet, Roxicet)
Meperidine (Demerol)
Prescription opioids have become a silent monster, creeping into the lives of unsuspecting individuals and wreaking havoc on their health and finances. One study estimates that between 3% and 19% of people who take prescription pain medications develop an addiction to them. It's not surprising – after all, these multi-billion pharmaceutical corporations have downplayed the addictive properties of opioids for decades.
The award-winning attorney Michael S. Lamonsoff believes that manufacturers responsible for the subsequent overdoses, fatalities, addictions, and financial consequences should be held liable for their willful negligence. At the very least, you deserve to be financially compensated for the unimaginable pain and the irreplaceable moments stolen from you and your loved ones as a result of their profit-over-people attitude.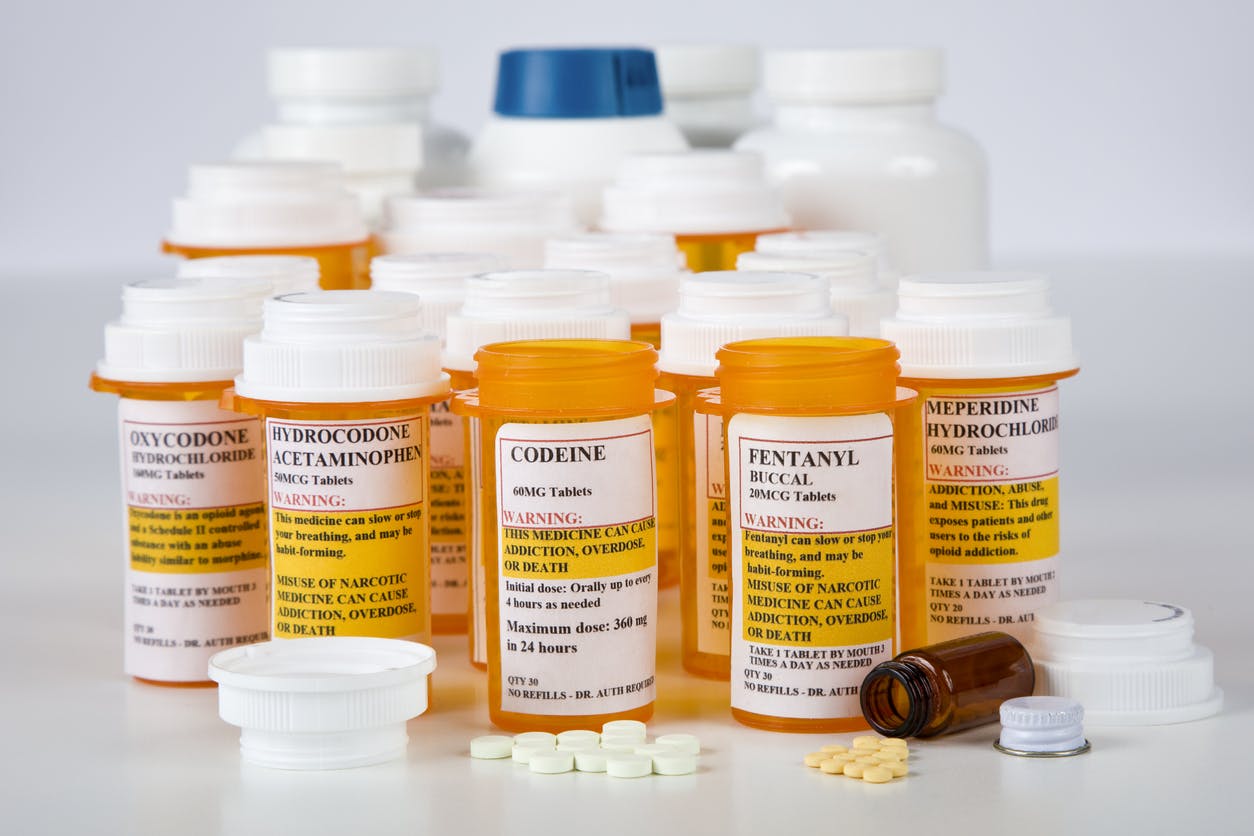 Health Complications Associated with Opioid Use and Abuse
Opioids, while effective in managing pain, can also cause a range of side effects and complications:
Constipation
Dizziness
Respiratory depression
Sedation
Delayed gastric emptying
Nausea and vomiting
Hyperalgesia
Muscle rigidity
Birth injury
Hormonal dysfunction
Tolerance
Suppressed or compromised immune system
Physical dependence
In severe cases, opioid consumption can even be fatal. If you are currently taking any opioid medications, you should consult with your physician before making any changes to your medication regimen. Your doctor can provide guidance on safe usage, potential side effects, and alternative treatments if necessary. They can also help develop a personalized plan to manage pain and address any concerns related to opioid use or potential addiction. It is crucial not to stop taking opioids suddenly without medical guidance, as this can lead to severe withdrawal symptoms.
More Than Half A Billion In Verdicts & Settlements
Nothing is more important than results. We measure ourselves by what we are able to achieve for our clients. Our mission is to put money into your pocket. Our attorneys have won more than $500 million in settlements and trial verdicts. Our team of defective drug lawyers will not stop fighting until you and your family get every penny you rightfully deserve.
$37,000,000 awarded to an elevator mechanic who was injured in a construction accident.
$16,000,000 verdict against the New York City Department of Education for a young girl who was sexually abused by her teacher over a two-year period.
$12,157,000 settlement awarded to clients who were victims of a train derailment.
$9,000,000 verdict against the City of New York for a pastor of a church, who was falsely arrested after being racially profiled.
$6,500,000 settlement awarded to a union construction worker who fell from an unsecured ladder.
$5,500,000 verdict awarded to a construction worker who was injured when a wood bracing collapsed while he was exiting a ditch.
$4,000,000 for family members of victims of the fatal American Flight 587 airline disaster.
$3,710,000 awarded to the victims of the 2012 Empire State Building shootings, innocent bystanders struck by stray bullets from NYC Police Officers.
Who Can Be Held Accountable For My Opioid-Related Harm?
In New York, multiple parties could be held responsible for opioid-related injuries, including:
Pharmaceutical manufacturers: Companies that produce and market opioids can be held accountable if they understated the risk of addiction, misled medical professionals, or engaged in deceptive marketing practices.
Doctors and medical professionals: Healthcare providers who overprescribe opioids (because they were incentivized by the manufacturers) or fail to adequately monitor their patients' use of these drugs may be held responsible for opioid-related injuries.
Pharmacies and distributors: Pharmacies that dispense opioid medications and distributors that supply them to pharmacies and hospitals can also be held accountable if they failed to follow proper regulations and guidelines or contributed to the over-prescription of opioids.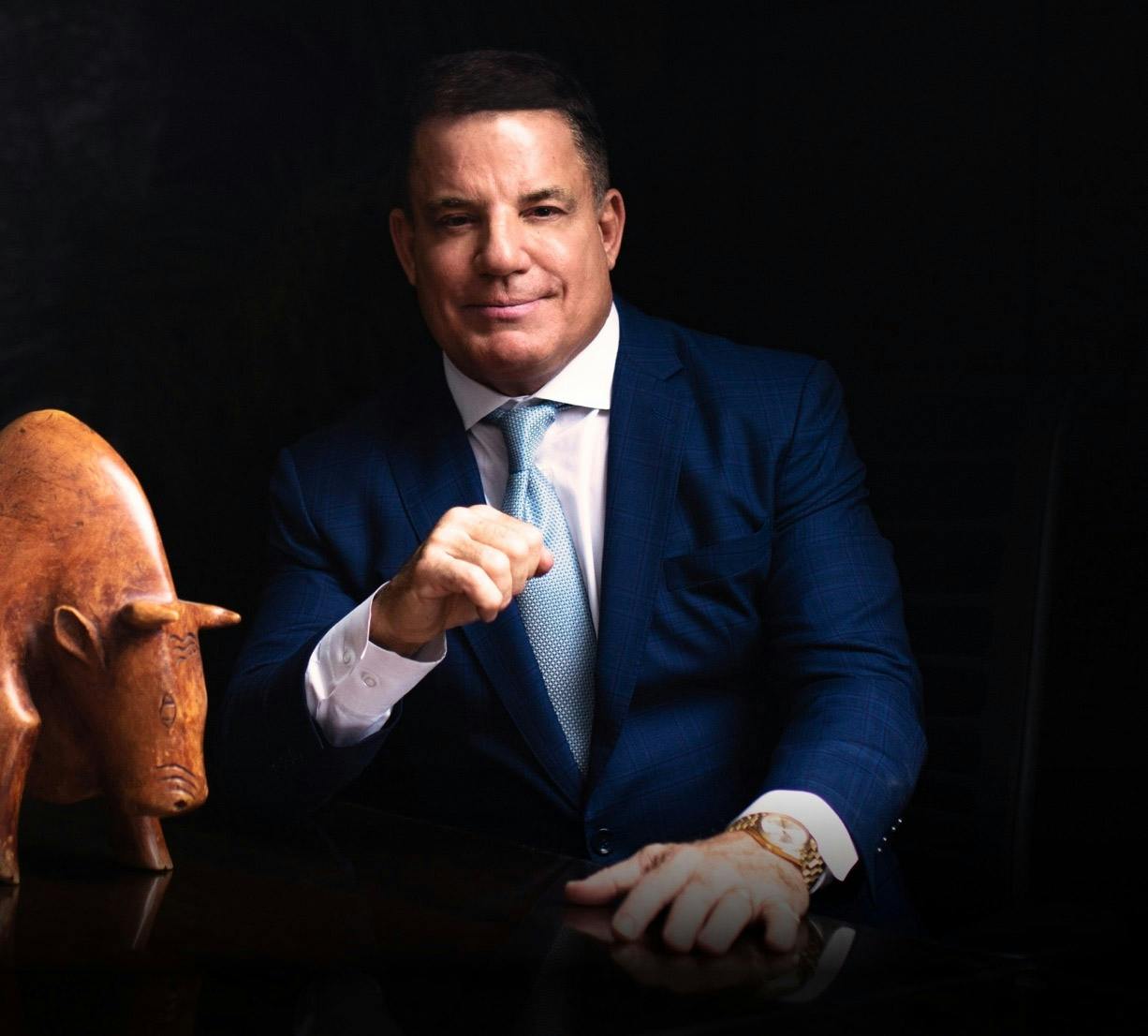 "The Bull" of New York, Attorney Michael S. Lamonsoff: Your Powerful Ally in the Battle Against Opioid Manufacturers
At The Law Offices of Michael S. Lamonsoff, we are holding Big Pharma responsible for their part in the opioid crisis and taking on the most powerful manufacturers and distributors for their misleading marketing tactics. Our goal is to help victims of this deception seek justice for the immense physical, emotional, and financial burdens they have been facing. We will fight for all the damages you may be entitled to, which could include compensation for:
Medical bills
Lost income and wages
Rehabilitation programs
Nursing care
Diminished earning potential
Disability
Pain and suffering
Loss of life's pleasures
Don't hesitate to contact us today or call us at 212-962-1020 to discuss your case during a free consultation and learn more about how we can help you.