The Hazards Of Fires And Explosions On New York City Construction Sites
If you are a construction worker in New York City, you are at risk from fires and explosions at construction sites. Sadly, these tragic incidents happen more frequently than you might think.
Everyone knows that construction work is dangerous work. 775 construction-related deaths were reported in the United States in 2012. Thousands of workers suffer serious injuries each year.
And scores of those injuries arise from fires and explosions on construction sites. In this situation, a construction lawyer in New York is essential to getting you the compensation you deserve.
HOW MANY FIRES HAPPEN ON CONSTRUCTION SITES?
About 5,000 fires are reported annually on construction sites across the United States. The property damage from these fires totals about $35 million a year.
The victims suffer personal injuries, lost wages, pain, suffering, and related damages.
Almost every construction site fire is preventable. Most construction site fires are caused by something simple like someone leaving a cigarette burning or someone failing to extinguish an open flame.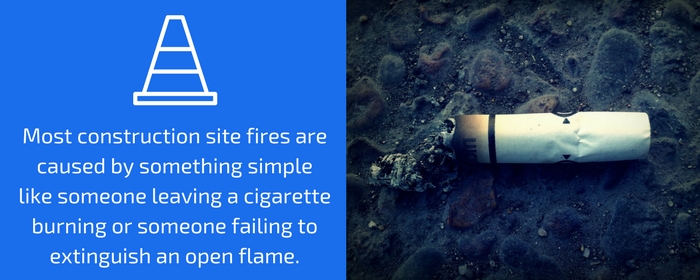 But construction site fires may have a number of other causes as well. Electrical shortages, faulty wiring, and construction workers who try to take shortcuts are among those other causes.
And in some cases, chemicals that have not been properly stored may ignite spontaneously.
HOW CAN CONSTRUCTION SITE FIRES BE PREVENTED?
Safety at a construction site is everyone's responsibility. Construction foremen, supervisors, and construction workers can prevent most construction site fires by adhering to these basic safety practices:
1. Construction sites must be one hundred percent smoke-free.
2. When an open flame is used, follow every detail of the safety protocols.
3. Use the appropriate methods for disposing of flammable wastes.
4. Store all solvents, paints, and all other chemicals and flammable items properly.
5. Fully inspect all machinery, tools, electrical cords, and wiring.
6. Keep fire extinguishers at the site and have them inspected regularly.
Everyone who works on a construction project should be trained to respond properly to a fire, and everyone at a construction site should also know the appropriate evacuation procedures.
The Occupational Safety and Health Administration – OSHA – requires all employers to implement workplace fire protection and prevention programs.
WHAT ABOUT EXPLOSIONS AT CONSTRUCTION SITES?
Explosions cause substantial damage and catastrophic personal injuries at construction sites.
From abandoned underground gas lines and heating devices to century-old electrical systems, construction sites in New York are full of potential explosion hazards.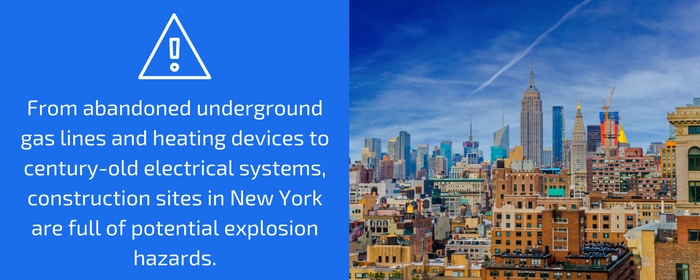 The U.S. Bureau of Labor Statistics reports that each year, about two dozen construction worker fatalities are linked to construction site explosions.
Explosion victims who survive sustain life-changing personal injuries including brain injuries, amputations, and burns as well as head, neck, and spinal cord injuries.
WHY DO CONSTRUCTION SITE EXPLOSIONS HAPPEN?
Explosions happen at construction sites for a variety of reasons, including improperly stored chemicals and pressurized containers, demolition accidents, and contact with power lines.
Almost all construction site explosions are preventable.
Chemicals not only catch fire and ignite. Sometimes they explode if they are not stored properly. The proper storage of all chemicals and flammable materials at a construction site is imperative.
When pressurized containers explode, the consequences can be catastrophic. Flying metallic shards and debris can seriously injure or even kill anyone in the vicinity.
High-powered explosives are routinely used to take buildings down. A single mistake can cause a deadly catastrophe.
Because construction projects often require temporary electrical sources, at many sites, power lines are exposed. If construction equipment contacts a power line, it may set off a forceful explosion.
WHAT HAPPENS WHEN A CONSTRUCTION WORKER IS INJURED?
When a construction worker in New York is injured by a construction site fire or explosion, that worker will usually become eligible for workers' compensation benefits.
Under workers' compensation, injured workers do not have to prove that anyone caused their injuries by being negligent. A worker only has to prove that an injury occurred in the "course and scope" of his or her employment.
Workers' compensation usually pays for an injured worker's medical bills and for a percentage of his or her lost wages. It also pays a modest amount for temporary or permanent disability.
IS WORKERS' COMP YOUR ONLY OPTION IF YOU'RE INJURED AT WORK?
But in some very limited circumstances, an injured New York construction worker may be able to pursue a "third-party" personal injury claim.
Workers' comp prevents you from suing an employer or a co-worker for negligence, but a construction worker who is injured by a third party's negligence should discuss the case at once with an experienced New York construction accident attorney.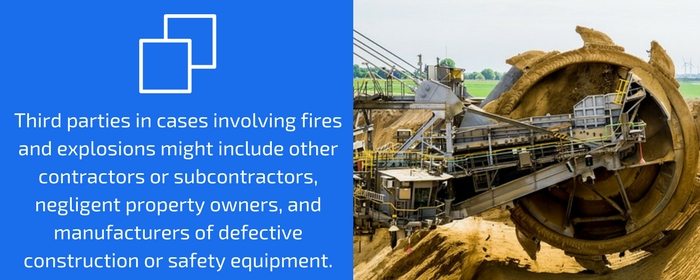 Third parties in cases involving fires and explosions might include other contractors or subcontractors, negligent property owners, and manufacturers of defective construction or safety equipment.
If a fire breaks out at a construction site, for example, and a worker is injured because a fire extinguisher was defective, that worker may have a third-party claim against the fire extinguisher's manufacturer.
HOW CAN A CONSTRUCTION ACCIDENT ATTORNEY HELP?
Anyone injured doing construction work in New York should have an accident attorney review the case for possible third-party liability.
The New York construction industry is governed by a multitude of complicated local, state, and federal rules, regulations, and laws. If you've been injured working construction, do not try to be your own attorney.
Focus instead on recovering from your injuries, and put your case in the trustworthy hands of a New York construction accident attorney.
If you qualify to file a third-party injury claim – or to pursue alternative legal action – your attorney will explain the legal process, protect your rights, and fight for the justice you deserve.
For a third-party accident lawsuit to prevail in this state, a plaintiff (the injury victim) must prove that the defendant had a duty to act in a safe and reasonable manner, failed to, instead acted negligently, and as a result, the plaintiff was injured.
WHAT CAN BE AT STAKE FOR INJURED CONSTRUCTION WORKERS?
Construction work injuries can be tragic, permanently disabling, and legally complicated at the same time, so an injured New York construction worker must have an experienced accident lawyer's advice and representation.
If you are seriously injured in a construction fire or explosion, your ability to make a living is at risk. Some injuries can prevent the victims from ever working again.
If you are or have been injured on a construction site, you must have a New York construction accident attorney's insights and advice.
And if you've been catastrophically injured or permanently disabled, you must have the maximum amount of compensation that's available.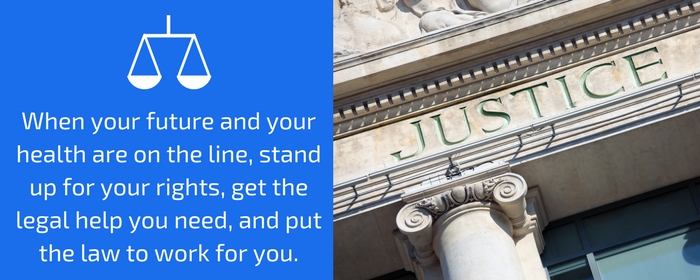 When your future and your health are on the line, stand up for your rights, get the legal help you need, and put the law to work for you.