What To Do If a Car Slides On Ice And Hits You
New York City roads become a lot more dangerous when the weather takes a turn. More than six million car accidents occur each year with the majority involving significant vehicle damage and injury. Even the best driver can skid on ice and crash into another vehicle. It is important to note that bad weather doesn't excuse liability. If someone slides on ice and hits your car, you are likely now dealing with injuries in addition to damage to your car. This is not something you should pay for and with a winning personal injury lawsuit with The Law Offices of Michael S. Lamonsoff you won't have to.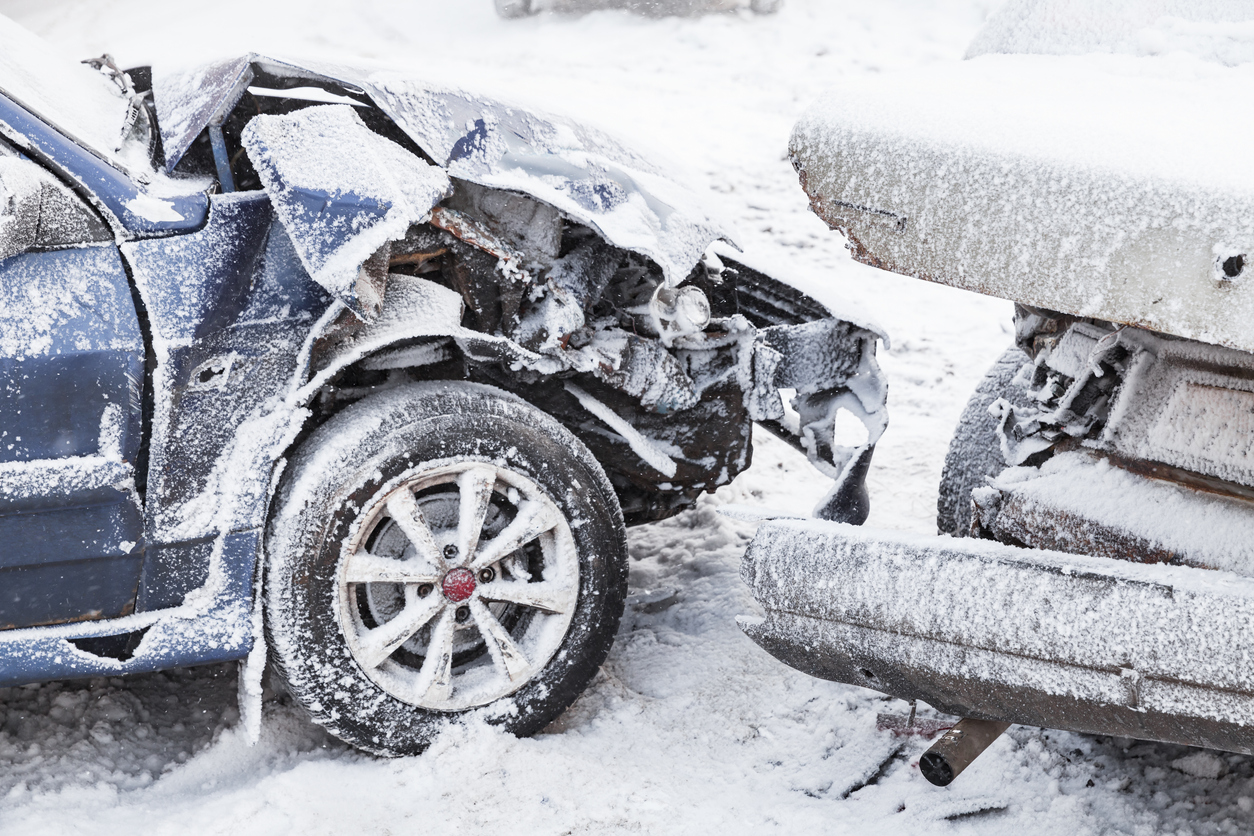 Filing a Legal Claim
It is possible that the other driver may try and blame poor road visibility or ice for hitting your vehicle. However, you can still hold them responsible for damages and injuries suffered due to the winter car accident. The weather may have impaired driving ability, but they made a conscious choice to get on the road and drive. You can also seek damages if the other driver did not engage in defensive driving techniques that could have removed the possibility of an accident completely.
This is why you can file a claim with the insurance company of the other party. You should consider retaining the services of a personal injury lawyer to help you prove the other driver's negligence. The size of payout will depend on the insurance coverage of the other driver. You may be eligible for a larger payout if bodily injuries were suffered during the crash. These are a few types of damages you may be able to get coverage for:
Doctor's visits

Hospital stays

Surgery

Rehab visits

Medication

Lost wages
Importance of Working with an Experienced Car Accident Attorney
At-fault drivers and insurance companies are going to try various tactics for getting out of paying a reasonable and fair settlement to victims. Deflecting fault is one of the most common strategies employed by the defense. The other driver will do everything to blame the accident on bad weather conditions. They may go so far as to accuse you of causing the collision. This is when you both know that you were not at-fault.
An experienced and responsible personal injury lawyer will help you collect enough evidence to prove beyond a doubt that the collision was the fault of the other driver. You would be able to sue the other driver successfully and file a claim with their insurance company.
What You Should Do Following Your Car Accident
You should take photographs of the accident scene if the weather permits. You should take photos of any damage to the vehicles and visible injuries. You can take pictures of road and weather conditions as well. This is a fundamental step and can prove to be quite useful if you decide to take legal action in the future.
It's critical that you don't delay getting medical attention. This is even if you don't have any visible injuries. Internal injuries may take some time to appear. Also, your body will probably be pumped full of adrenaline following the accident, making it difficult for you to feel any pain or tenderness.
Consult with a Leading NYC Car Accident Attorney Today
The Law Offices of Michael S. Lamonsoff have an outstanding track record of winning large settlements and verdicts for our personal injury clients in New York City. Our winter car accident attorneys will do everything in our power to get you the justice you deserve.
Insurance companies are aware of our commitment and will often hesitate in taking the case before a jury where we are representing the victim. With us, you have a very good chance that your car accident cases can be settled quickly, out of court, and for the maximum compensatory amount.
To set up a free consultation, fill out our online contact form or call us at 212-962-1020 today.