Metro-North engineer in deadly Bronx train accident gets pension
On a sleepy holiday weekend morning in December 2013, a Metro-North Railroad Hudson Line passenger train derailed near the Spuyten Duyvil station in the Bronx in New York City. The train was traveling at a speed of 82 miles per hour as it whipped around one of the sharpest curves in the area and hurtled off the rails, killing four passengers and injuring 61 more. This is where a train accident lawyer can help.
According to the Washington Post, this deadly Bronx train accident was the worst train accident since 1991, when a subway derailed in Lower Manhattan killing 5 people and injuring 150 more, and the first accident in Metro-North's history to result in passenger fatalities. "We were going so fast around that turn, something wasn't right," said a nurse's aide from upstate Poughkeepsie who was on the train. "All of a sudden everyone went flying. We were dragging on the ground, people were landing on each other. Then there was dirt everywhere."
Why Did This Train Accident Happen?
Early investigators quickly discovered that the train had gone into the curve where it derailed at almost three times the speed limit of 30 mph. The train's conductor, William Rockefeller, admitted he may have dozed off as the train approached a tight curve while traveling at its recklessly high speed. Medical documents that have recently been made available indicate that Rockefeller had "severe undiagnosed sleep apnea" which, coupled with a recent shift change, caused the Bronx train accident.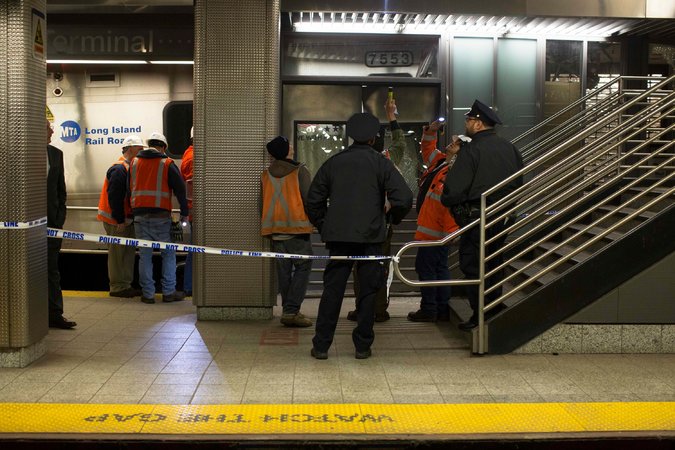 In March 2014, the Law Offices of Michael S. Lamonsoff filed suit on the behalf of nine of the injured victims against Metro-North seeking damages arising out of the Bronx train accident. The suit alleges, among other things, negligent operation of the passenger train. Metro-North's behavior in the case has been criticized as burdensome on the victims of the Bronx train accident and unduly invasive.
Mr. Lamonsoff was recently quoted as stating that investigators hired by Metro-North have been videotaping his clients in their daily activities to determine if the injuries they claim are real. Lamonsoff is trying to get a court to order Metro-North to turn over the tapes, he stated. "They're going to their kids' soccer games, food shopping," Lamonsoff said.
What Can An Attorney Do To Help?
"The goal is to get us to stop so we'll give in and settle these cases. But we want to know what happened we want to know everything". Mr. Lamonsoff is not alone in his criticism of Metro-North's legal strategy. "What they want to do is resolve these cases and not divulge information", stated another attorney of a victim of the accident. Metro-North's spokeswoman declined to comment.
If you've lost someone or been injured yourself as a result of a train accident or derailment, airplane accident, or other mass tort, you may be entitled to compensation, call the Law Offices of Michael S. Lamonsoff today at (212) 962-1020 to learn your legal options.