6 Tips For Avoiding Slip & Fall Injuries in Winter
Ice and snow on roads, sidewalks, parking lots, and other areas cause more trip and fall accidents during the winter months. An estimated 8.9 million emergency room visits occur each year due to winter-related falls as reported by the National Safety Council.
Slip and fall accidents in winter months can occur because of property owners failing to keep their properties reasonably safe.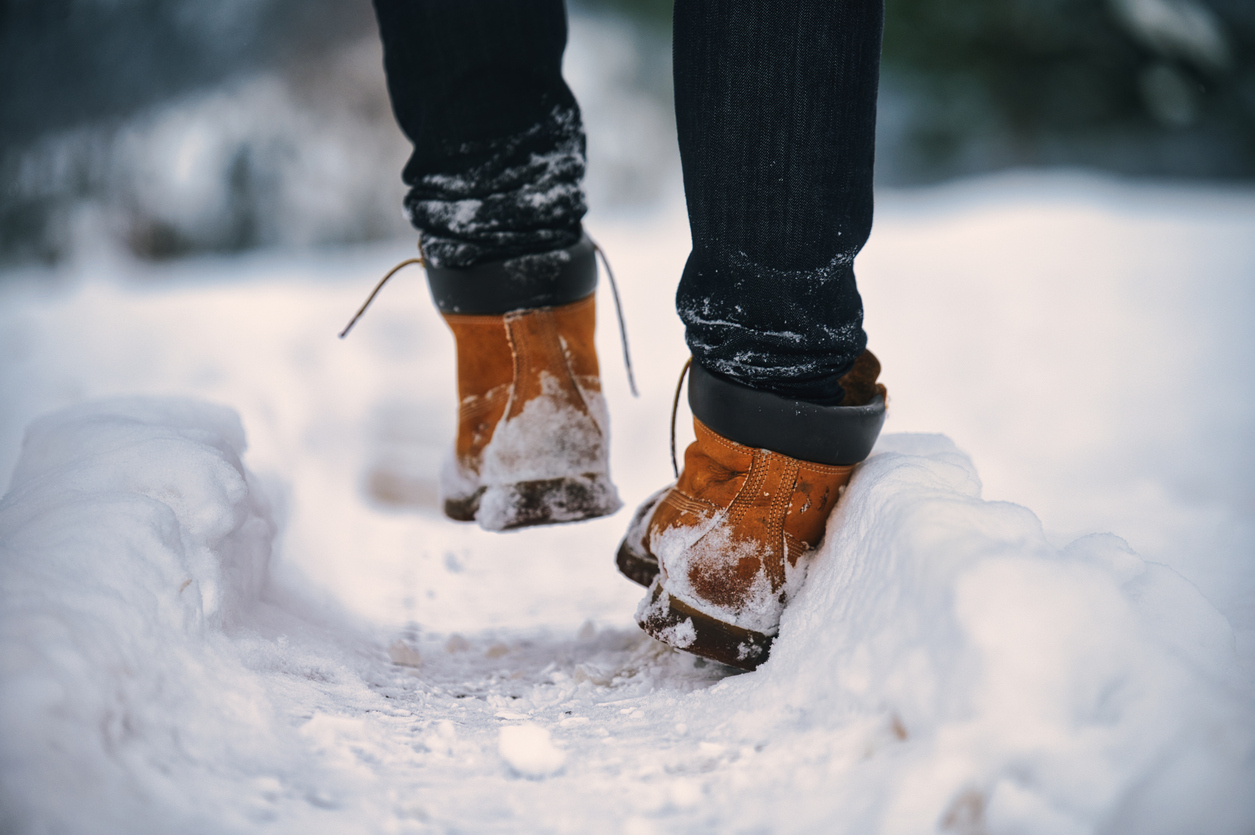 Avoid Injury by Preventing Accidents
These are a few tips that can help you stay protected during the winter:
1. Appropriate Footwear
You should consider wearing shoes that provide traction on ice and snow. Rubber boots and soles with grip can ensure that you are stable on snow and ice. You should wear properly fitting shoes with low and wide heels. Avoid leather and plastic shoes.
2. Wear Gloves
You need to keep your hands out of your pockets if you want to prevent a major fall. Wearing gloves during cold months is a good way of ensuring that your hands stay warm. You are at a better position of catching yourself using your arms and hands this way.
3. Walk Stably
It is easier to take shorter and smaller steps when walking in slippery conditions. Try shuffling along in a gliding-type motion if conditions become extra slippery. Walk on snow or grass instead of slippery walkways if possible.
4. Use Available Handrails
You can prevent a slip if you hold on to something stable. If needed, you can also use a cane during icy or cold weather for better stability.
5. Step Down from Cars
You should get in the habit of swinging both feet and placing them flat on the ground when you get out of a vehicle. You will get more stability when you use both feet instead of a single foot.
6. Watch Out for Slippery Floors
All kinds of ice and water can be found near entryways during winter months. You need to show caution while entering a building or store. Take a minute to look down and notice any hazards.
Were You Injured in a Slip and Fall Accident?
Business owners, property owners, and homeowners have the legal obligation to maintain their property and keep it free from hazardous conditions. This is to prevent putting guests and visitors at risk of unnecessary harm. Eliminating known hazards and removing potential risks are vital to keeping people safe.
This usually involves shoveling snow from driveways, clearing a safe path on sidewalks, and salting down roads. Property owners should mop up water in entryways to prevent guests and visitors from suffering a slip and fall accident. Warnings should be placed wherever necessary to alert people of slippery surfaces.
Contact an Experienced NYC Slip and Fall Accident Attorney Today
Slip and fall accidents can result in massive damage and ruin your quality of life. You should not delay speaking with a knowledgeable slip and fall attorney if you or a loved one has recently been injured in a slip and fall accident. The team at the Law Offices of Michael S. Lamonsoff is here to review your accident and provide legal options. Give us a call at 212-962-1020 or use our online form to schedule a free consultation with one of our capable lawyers.