Subway trains in New York City happen to be one of the most popular and convenient modes of transportation. When people step onto a subway train, they assume that it is safe and that all necessary precautions have been taken. It is unfortunate, but accidents do happen, even on a subway train.
When an accident happens involving a New York subway train, it has the potential to be catastrophic in nature. In the case of a derailment or other serious accident, victims may not even be riding the subway when they are injured. The size of the subway train itself, and the speed at which it moves can result in serious injury to passengers and bystanders alike.
If you or a loved one have been injured in a New York City subway train accident, you should contact our offices right away. New York City train services are used daily by hundreds of thousands of commuters traveling into Manhattan and the surrounding Boroughs. Considering the city's density and heavy train use, it is no surprise that there are a significant number of injuries each year from train accidents.
It is the responsibility of the transportation services and the companies or governments that own them to safely transport commuters traveling into New York City. If you are injured on a train, you need the help of an experienced train accident attorney.
The personal injury attorneys at the Law Offices of Michael S. Lamonsoff have an extensive history in representing victims of subway and train accidents in some of the highest profile cases in New York and the nation. Because of their skillful and aggressive litigation of these cases, they have been nationally recognized as an authority on train accident lawsuits.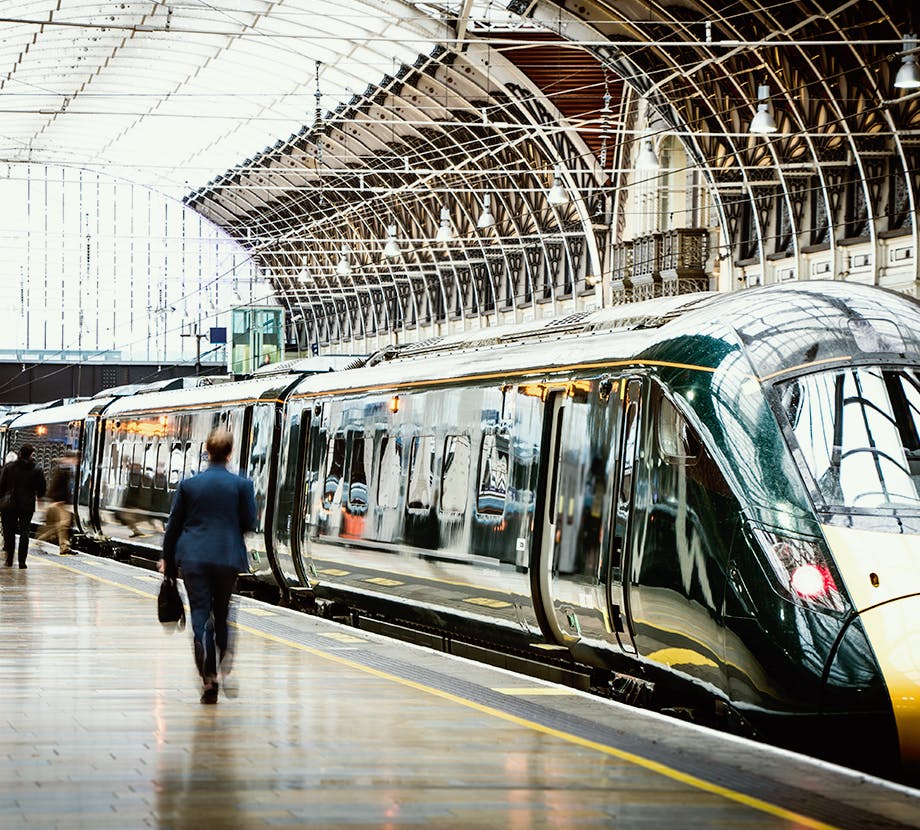 What are some common
causes of subway accidents?
While the most catastrophic of subway train injuries are likely to occur while riding a train, the truth is that subway accidents can happen at just about any stage of a subway rider's journey.
There may be injuries that occur as a result of a slip, trip, or fall on the subway stairs or on the subway platform because of poor lighting or negligent maintenance. Broken escalators or malfunctioning turn-styles are also a source of injuries. Someone may suffer an injury due to a sudden stop or other movement caused by operator negligence.
Injuries that are more serious in nature may be caused by derailment, electrocution, or even an accident involving another subway car. In extreme cases, there is even loss of life. How long do I have to file
a subway accident claim?
Because you will most likely be filing a claim against the NYC Transit Authority, there is a very strict limit on how long you can wait after the accident before you file your claim. There may be other public entities that are responsible for your injuries, but in either case, you must file a notice of claim within ninety days.
If you file even one day late, your claim can be completely dismissed without any legal recourse.
How long will it take to settle my case?
Every case is different and treated on an individual basis, so there is really no rule of thumb as far as the timelines are concerned. The attorneys at The Law Offices of Michael S. Lamonsoff, PLLC, know how to get your case noticed and help you navigate the litigation process. We also have tough negotiators who may be able to settle your claim in the pretrial stage. If this is the case, it will significantly shorten the time it takes to settle your case.
Is it true that a claim against
a public authority takes longer?
For the most part, these cases do tend to move a little slower through the court system. That is why it is so important to have an attorney who is experienced in navigating the unique lawsuits against large municipal agencies. An experienced New York subway accident attorney will know how to get your case prioritized and pushed through the system.
What if my injuries are not
apparent before the filing deadline passes?
It is imperative to file a notice of claim within ninety days if you intend to pursue a claim in a New York subway accident. The claim must be filed within the deadline whether your injuries were immediately apparent or not.
The best thing you can do is protect your rights by seeking legal counsel from an experienced New York subway accident attorney right away, even if your injuries seem minor at first.
Am I limited to suing only the
public entity involved in the accident?
No, you are not. If you can prove personal liability on the part of the subway operator, for instance, then you may be able to bring a personal injury claim against them as well.
If you are unsure of your options, it is best to seek legal counsel from a personal injury lawyer who has experience in these types of claims. The attorneys at The Law Offices of Michael S. Lamonsoff, PLLC, have a great deal of experience and understanding of personal injury law. They will listen to your story, investigate diligently, and help you proceed in the manner that will benefit you the most.
What if a loved one died as a
result of a New York subway accident?
This is such an unfortunate set of circumstances, but it does happen. If you have lost a loved one due to a New York City subway accident that could have been prevented, then you may be able to seek legal damages through a wrongful death claim.
Lawyers at the Law Offices of Michael S. Lamonsoff, PLLC, are experienced in handling wrongful death cases as well as personal injury cases. Whether you were personally injured or you have lost a loved one due to a New York subway accident, attorneys at the Law Offices of Michael S. Lamonsoff, PLLC, can help.
Our attorneys have years of experience in personal injury law and wrongful death claims related to NYC subway accidents, and we will help you get the financial compensation that you deserve.
Contact us to learn how we
can help with your subway accident
If you or a loved one suffered from an injury sustained in a New York subway accident, lawyers with the Law Offices of Michael S. Lamonsoff, PLLC are ready to discuss your case.
We invite you to contact us for a no-cost consultation. We are available 24 hours a day, 7 days a week.
Prior results do not guarantee a similar outcome. The information on this website is for general information purposes only. Nothing on this site should be taken as legal advice for any individual case or situation. This information is not intended to create, and receipt or viewing does not constitute, an attorney-client relationship.