A catastrophic injury can happen in an instant and change your life – and the lives of your loved ones – forever.
A hit-and-run that leaves you overturned in a ditch. A train derailment. A collision with a truck. A hard fall on a hidden patch of ice. A fire. All of these, and many more, can leave you with injuries that are life-threatening, disabling, disfiguring or permanent.
If you or a loved one are injured catastrophically, you should contact a catastrophic injury lawyer in NYC as soon as possible.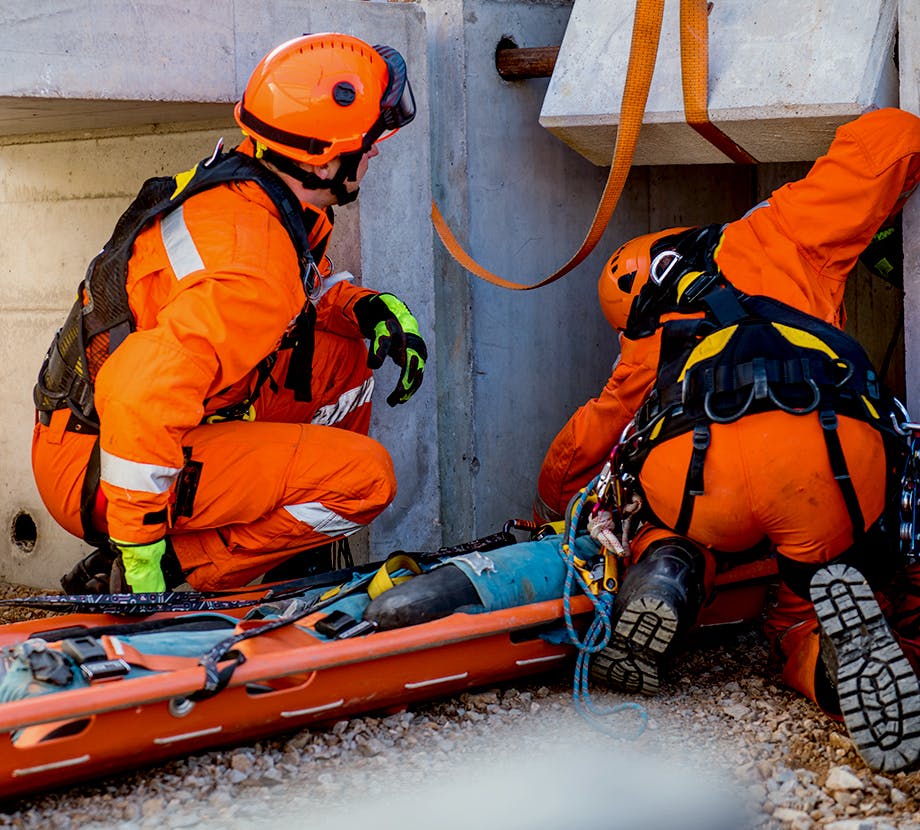 What is a catastrophic injury?
A "catastrophe" is defined as "a momentous tragic event ranging from extreme misfortune to utter overthrow or ruin." An injury that results from a momentous tragic event, such as a serious car accident, a fall or a fire, and has a resulting ruinous effect on your life and your future, is an injury that qualifies for the classification of "catastrophic."
How do you cope
with a catastrophic injury?
When a catastrophic injury happens to you or someone that you love, you need to have trustworthy and skilled lawyers on your side who have the experience and resources necessary to get you the compensation you deserve for your damages. With more than 100 years of collective experience in aiding victims of catastrophic injury, the legal team at the Law Offices of Michael S. Lamonsoff, PLLC is ready to give you the help that you need with some of the best catastrophic injury attorneys in New York City.
Although every case has its own heartbreaking characteristics, catastrophic injuries tend to involve the following circumstances:
Indefinite or lifelong implications
Any injury that changes your life permanently is likely to be considered catastrophic. Injuries such as spinal cord injuries, brain injuries, partial or complete paralysis, loss of a limb, severe burns, fractures, and any injury that results in extensive scarring carry lifelong or indefinite consequences.
Debilitating injuries
One of the most difficult aspects of catastrophic injury is the degree to which it changes and inhibits your daily life. Victims often find that they are no longer able to perform routine daily activities without assistance. In these cases, a caregiver may be required as a constant companion to help you lead a normal life.
A lengthy recovery process
Recovery periods vary, but in the case of a catastrophic injury the road back can be both long and challenging. Multiple surgeries may be required, and some victims require extensive lifelong medical care.
An inability to return to work
A catastrophic injury will change your life forever, and frequently that affects your livelihood. Victims of catastrophic injury frequently find that they are now unable to return to work and earn a living in their field.
Disability and disfigurement
Most catastrophic injuries result in disability for the victim that is severe, long-term and sometimes permanent. Disfigurement frequently accompanies the disability.
If you or a loved one have sustained a catastrophic injury, whatever the circumstances, the award-winning lawyers with The Law Offices of Michael S. Lamonsoff, PLLC are ready to discuss your case. We invite you to contact us for a no-cost consultation. We are available 24 hours a day, 7 days a week. Call 877-MSL-4LAW.
What damages can I recover for a catastrophic injury?
If you or a loved one have sustained a catastrophic injury because of someone else's negligence, you should be able to recover substantial financial compensation to help you through it. Your road to recovery may include dozens of unanticipated expenses, constant medical care, permanent disability and lost income, and you are also faced with a substantial and often permanent loss to the quality of life for you and your loved ones. Losses that are usually considered in evaluating a personal injury claim include:
Medical expenses
Legal fees and expenses
Future medical expenses
Pain and suffering
Living/care expenses and losses
In cases involving malicious conduct, punitive damages can be awarded
Prior results do not guarantee a similar outcome. The information on this website is for general information purposes only. Nothing on this site should be taken as legal advice for any individual case or situation. This information is not intended to create, and receipt or viewing does not constitute, an attorney-client relationship.