New York on PAUSE Started March 20th, 2020
In response to the coronavirus pandemic, on March 20th, 2020, Governor Cuomo issued the "New York on PAUSE" Executive Order (No.202.6) which mandates that all nonessential businesses have to close and all the nonessential workers to stay at home. While essential businesses, including grocery stores, pharmacies, medical facilities and hotels remain open, although some may operate with limited hours and capacity.
Resulting conditions have caused an increase in risk for injuries during COVID-19 due to a combination of factors. Executive Order 202.6 called for everyone to practice social distancing and avoid public transportation, such as trains, buses, taxis, Uber and Lyft rides. This leaves New Yorkers with two options: they can either walk or use bicycles/scooters to get places. The outcome is that the number of cyclists, scooters, e-bikes on the streets has grown exponentially.
Combine this with the growing number of essential workers rushing in cars, SUVs and trucks who are trying to get to their destinations (i.e. ambulances rushing the sick and injured to hospitals) and this leads to greater risk of accidents.
The risk and fear of COVID-19 is forcing essential workers to work faster which can lead to workplaces being unsafe as employers insist on choosing speed over safety. In addition, they justifiably feel unprotected and more vulnerable to the virus and bringing it home to their families. All of these things including many rushing to get back to the safety of their homes.
Further, it has been medically established that the virus has had the largest impact on the elderly. It appears that they are getting infected with the virus in far higher numbers. In addition, they are more likely, due to old age or pre-existing conditions, to succumb and die from the virus. It has already swept through nursing homes all through out the country. Understandably, nursing home and assisted living home workers are more at risk for contracting the virus because of the exposure they have while working with them at nursing homes.
Types of Accident Injuries During COVID-19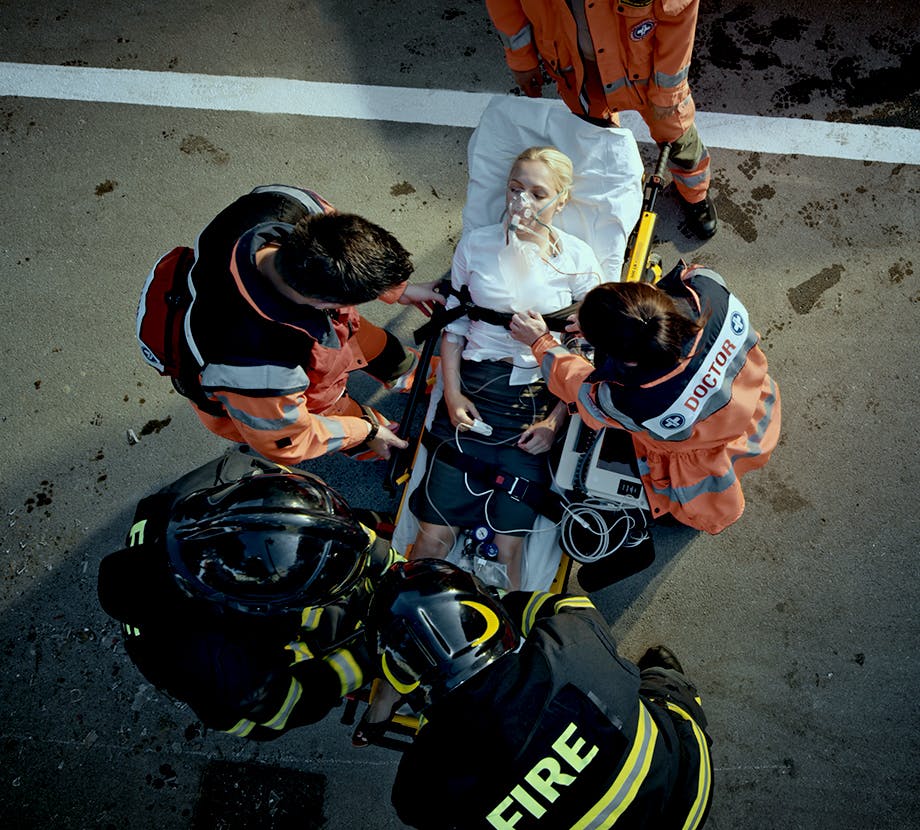 Most Common Types of Injuries During COVID-19:
The following types of accidents both non essential workers that we have found most common during this intrepid time of COVID-19 (amongst all others) are:
Pedestrian Accidents

Bicycle Accidents

Scooters, E-Scooters and E-Bike Accidents

Essential Construction Worker Accidents

Essential Electrician Accidents

Essential Plumbers Accidents

Essential Sanitation Workers Accidents

Essential Mailman and Livery Person Accidents

Essential Utility Worker Accidents
The number of injuries as a result of conditions caused by COVID-19 is skyrocketing. Considering the inherent risks and concern of COVID-19 forcing essential workers to work faster which in turn is causing their workplaces to become less safe as employers insist on choosing speed over safety. Further, essential workers already at a disposition have growing concerns about the conditions they have to face, feeling more vulnerable and not being properly protected from infection with the virus and bringing it home to their families.
Essential workers or anyone that are injured in an accident due to conditions brought about by COVID-19 can result in significant medical bills and expenses. When combined with a temporary or permanent inability to work, the impact can be devastating. In some cases, the injury can even prove fatal, leaving the victim's loved ones to pick up the pieces.
Contact Us for Help with Your Accident Injury During COIVD-19 Claim
If you or someone that you love has been injured in an accident, the attorneys at The Law Offices of Michael S. Lamonsoff, PLLC are skilled in all of the issues and nuances that have arisen in these types of cases because of COVID-19. We will immediately move to preserve and protect your rights to compensation. Contact the attorneys at the Law Offices of Michael S. Lamonsoff, PLLC, to find out what your rights are and let us take the necessary action in your behalf. We litigate every case aggressively, so that you can concentrate on recovery.
WE ARE OPEN FOR BUSINESS! CLICK HERE FOR A FREE VIRTUAL CONSULTATION FROM THE COMFORT OF YOUR HOME BY TELEPHONE OR COMPUTER.