During the COVID – 19 Pandemic
In and around New York City, scooters, e-scooters, e-bikes and Vespas have increased in popularity over the last couple of years. You see them everywhere. Children use them for entertainment. For adults, SCOOTERS, E- SCOOTERS, E-BIKES, AND VESPAS have become one of the most popular alternative modes of transportation in New York. However, they can also be dangerous. Riders are not as protected by the thousands of pounds metal and steal surrounding occupants in a motor vehicle or truck. Accordingly, the chance that they will be seriously injured if involved in an accident with a truck, car or any motor vehicle is vastly increased.
New York on PAUSE
Due to coronavirus pandemic, Governor Cuomo has issued the "New York on PAUSE" Executive Order (No.202.6) which mandates that all nonessential businesses have to close and all the nonessential workers to stay at home. According to the order, everyone is supposed to practice social distancing and avoid public transportation, such as trains, buses, taxis, Uber and Lyft rides. This leaves New Yorkers with two options: they can either walk or use bicycles/ scooters to get places.
The new situation has caused increased anxiety and resulted in people being more scared and less careful while on the road, and it accelerated the likelihood of accidents happening. The number of riders on streets and bicycle lanes has grown exponentially. However, because of the spread of anxiety, everyone has become far less careful. Coincidentally, the operators of motor vehicles, delivery trucks, taxis, Ubers and Lyfts are choosing speed over safety.
Essential Workers on the Move
To make things even more dangerous, there is a growing number of essential workers rushing in cars, SUVS and trucks who are trying to get to their destinations (i.e. ambulances rushing the sick and injured to hospitals).
Many times, this involves disobeying motor vehicular laws. The result is large increases of accidents. Additionally, the riders must now navigate around the increased number of scooters and pedestrians in the bicycle lanes and on the streets, makes the possibility of collision with a car truck or motor vehicle far more likely than before. Thus, this sharp increase in SCOOTERS, E- SCOOTERS, E-BIKES, AND VESPA accidents was and is inevitable. They are exposed to more risks than ever.
E-Bike Accidents
Electric bikes (e-bikes) are bicycles with an integrated electric motor used for propulsion. There are many different styles of these bikes: from the ones with small motors assisting the rider's pedaling power to more powerful models that are closer in style to mopeds.
Vespa and Motor Scooter Accidents
Motor scooters and vespas are different from motorcycles. They are all differently classified depending on their engine and the speed they can achieve. While vespas and motor scooters are not generally supposed to be used for commuting, many people in New York find them extremely convenient and useful to get around the City.
Electric Shareable Scooter Accidents
You might have noticed dockless (electric) scooters- also known as electric rental scooters, rideshare scooters, and motorized scooters. As their popularity continues to skyrocket, electric scooters are becoming a common occurrence in our community. The most popular companies providing shareable scooters right now are Bird, Lime and Lyft. Yet, there are so many start-ups becoming more popular by day.
Electric Shareable Scooter Accidents »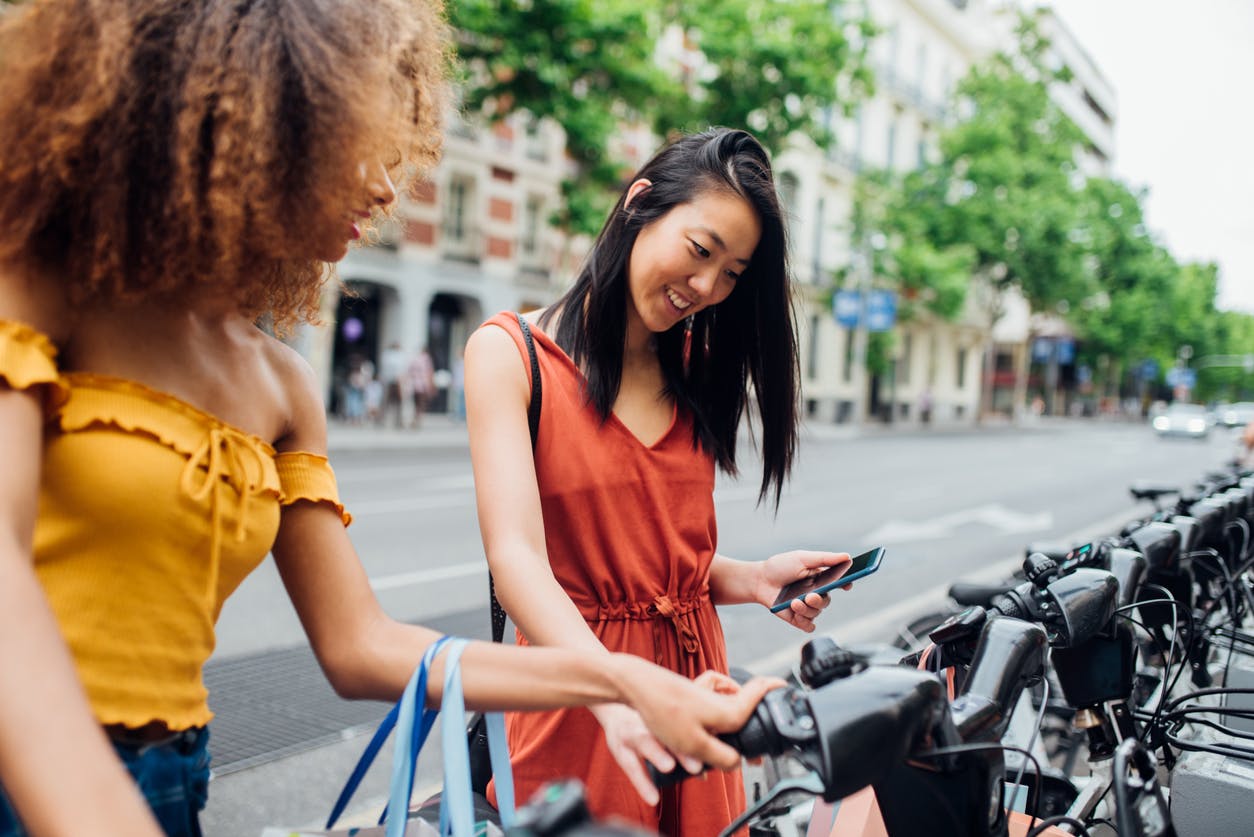 The Dangers These Pose
While scooters, vespas and e-bikes are affordable and environmentally friendly way to get around, they present a serious risk to riders and others they share walkways and roads with. There is a number of dangers posed to both riders and pedestrians. These include:
Sidewalk riding
Speed
Car accidents
Abandoned scooters
Just like motorcycles, scooters and vespas come in various engine sizes and can reach great speeds. In New York, riders are required, at minimum, to have a driver's license and, if the vehicle is large enough, a motorcycle operator's license.
Causes of Accidents
Most common causes of accidents involving scooters, vespas and e-bikes are:
Blind Spots
Speeding
Inattentive Driving
Poor Weather
Night Driving
Impaired Drivers
Potholes and Road Defects
Doors Opened into Lanes of Traffic
Low Visibility
Injuries
These riders are also at risk for serious injury when a crash occurs. They are not provided the same protection as drives of cars or trucks. According to the latest reports, there is a massive increase in the number of injuries caused by accidents involving scooters, vespas and e-bikes. The most common injuries include:
Concussions and Brain Injuries
Neck, Back and Spinal Cord Injuries
Burn Injuries
Lacerations
Fractures and Broken Bones
Dental Injuries
Facial Injuries
It is not just the riders who are at risk of experiencing these and other potential serious injuries. Pedestrians, bicyclists and even motorcycle riders are also at risk of getting injured in an accident including scooters.
Who can be held liable?
Although the debate about the legality of e-scooters and e-bikes often falls within the grey area and the laws are still being shaped, private individuals, property owners, businesses, motorists, and product manufacturers still have legal duties when it comes to safety measures. Additionally, if the road or the sidewalk was in poor condition, or the rider fell and got injured because of the debris on the road, the rider may file a claim against the government agencies responsible for designing or maintaining the road. If a party fails to uphold that duty and negligently causes preventable injuries, the injured individual may have rights to seek compensation in form of one of the following claims: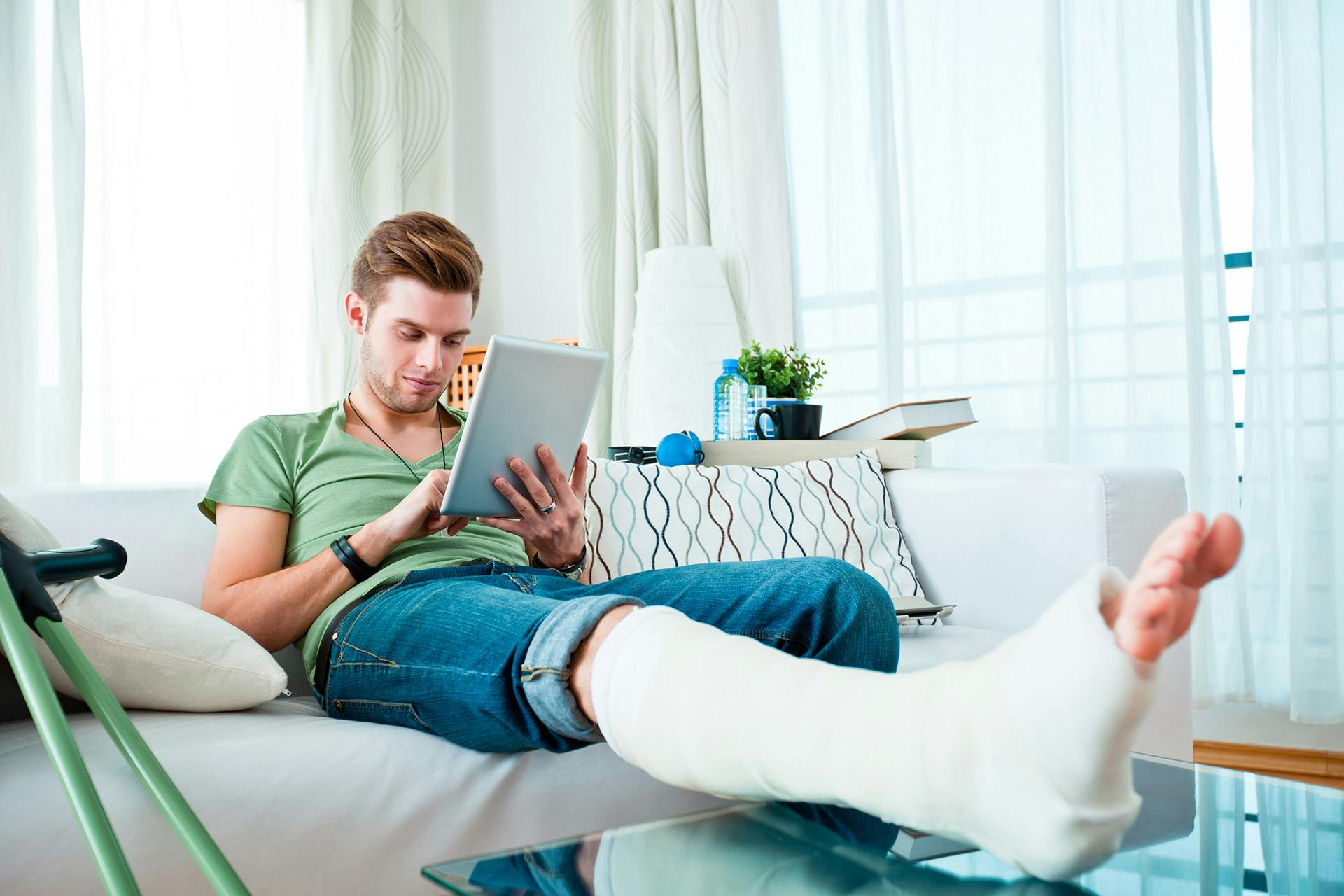 The types of damages an injured rider may receive are the following:
economic damages which include quantifiable losses such as medical bills and damaged property
non-economic damages which include pain and suffering and quality life issues, and
punitive damages which could be awarded if the court decides to award these.
Ultimately, the types of damages you may collect will depend largely on the nature of your case and the quality of your representation.
If you or a loved one have been hurt or injured in a scooter, vespa, e-bike or e-scooter crash due to the negligence or fault of another, call New York Scooter and Vespa Lawyers at The Law Offices of Michael S. Lamonsoff today for your free consultation. You may have the right to seek compensation for your injuries by pursuing a personal injury lawsuit. This suit can provide you with an opportunity to hold the responsible party liable and seek compensation for your injuries, medical treatment and lost wages. The outcome of your suit will largely depend on the quality of your representation. Our experience in handling these accidents can help you receive compensation for the damages that you have suffered.
Contact an experienced Scooter, Vespa & E-bike Accident Attorney today
At the Law Offices of Michael S. Lamonsoff PLLC, we have a proven track record of success handling scooter accident claims in New York. Whether your scooter accident was caused by a vehicle, road maintenance issues, or another rider, cyclist or pedestrian, MSL will fight for your rights and represent your best interests, so you can concentrate on your recovery.
WE ARE OPEN FOR BUSINESS! CLICK HERE TO SIGN UP FOR YOUR NEW CASE VIRTUALLY FROM THE COMFORT OF YOUR HOME. FREE TELEPHONE AND VIRTUAL CONSULTATIONS.
Prior results do not guarantee a similar outcome. The information on this website is for general information purposes only. Nothing on this site should be taken as legal advice for any individual case or situation. This information is not intended to create, and receipt or viewing does not constitute, an attorney-client relationship.