If you or a loved one have been injured in a bus accident, the Law Offices of Michael S. Lamonsoff PLLC are here to help victims recover the compensation they deserve.
Our team of bus accident attorneys in New York City has been fighting tirelessly for the rights of injured people for more than two decades, with over 100 years of combined experience.
Thanks to our dedication to the rights of our clients, we have recovered more than $500 million in settlements and verdicts for our clients.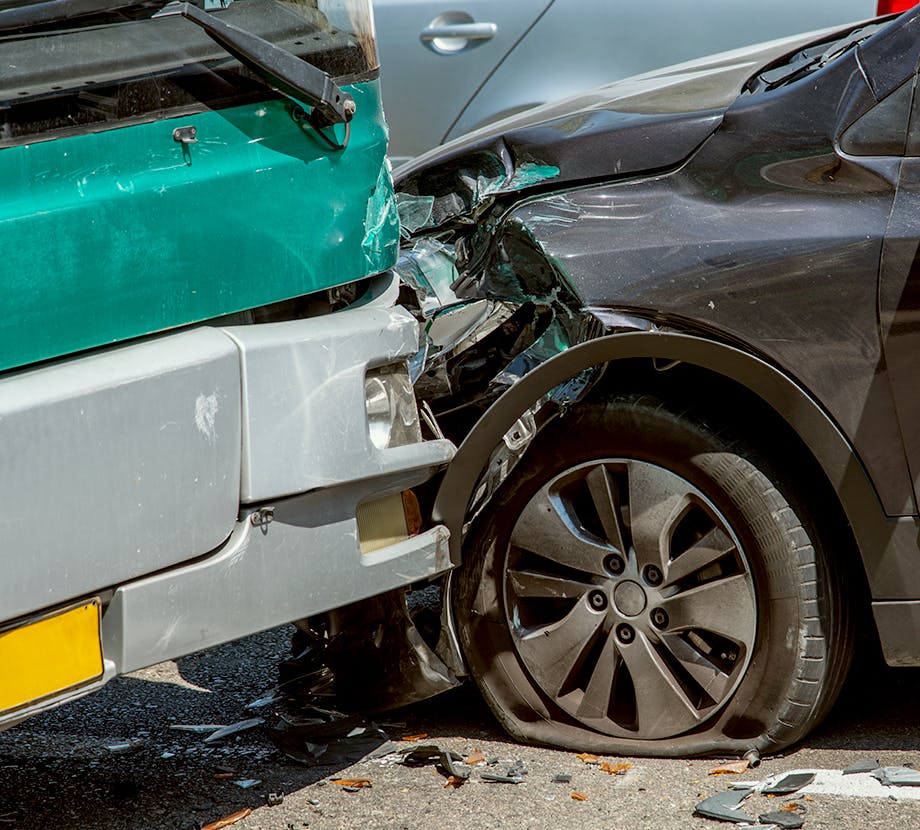 Select results from
recent accident cases:
$1,250,000 awarded to a 35 year-old taxi cab driver whose vehicle was rear-ended by another vehicle
$12,000,050 jury award to a driver of a vehicle that was rear-ended by an MTA (Metropolitan Transportation Authority) bus
$2,000,000 obtained for a woman who was injured when her vehicle was rear-ended by a box truck Who can be injured in a bus accident?
In the state of New York, any motor carrier that carries ten passengers or more is considered a bus. In addition to Metro buses, this category includes charter buses, school buses, and other modes of transit. When bus accidents occur, bus passengers can be injured, but so can pedestrians, bicyclists, motorcyclists, and occupants of passenger vehicles. The sheer size and weight of a bus can mean catastrophic injuries for bus accident victims.
What types of damages am
I entitled to recover after a bus accident?
Your damages in a bus accident case will depend on the nature and extent of your injuries and the circumstances surrounding your accident. To be eligible for pain and suffering damages under state law, you must have sustained a serious injury, as defined in the statutes. As bus accidents can cause catastrophic injuries, you may qualify for pain and suffering compensation.
An experienced New York City bus accident attorney, such as Michael S. Lamonsoff, will be able to help you establish what damages you are entitled to recover.
How long do I have to file a claim?
The statute of limitations is three years for a bus accident claim in New York, unless you are filing against a municipality. If that is the case, you will have a significantly shorter time in which to file. Regardless of who you are filing against, your best course of action is to seek legal counsel right away. This will give your bus accident attorneys the opportunity to investigate the bus accident and collect evidence while it is still fresh.
Will my medical bills be covered?
If you have automobile insurance or live with someone who does, your medical bills will be covered under no-fault insurance in the state of New York. To benefit from this coverage, you must file a no-fault application with the insurance company within 30 days of the accident. If you fail to file within this time limit, you waive your right to coverage.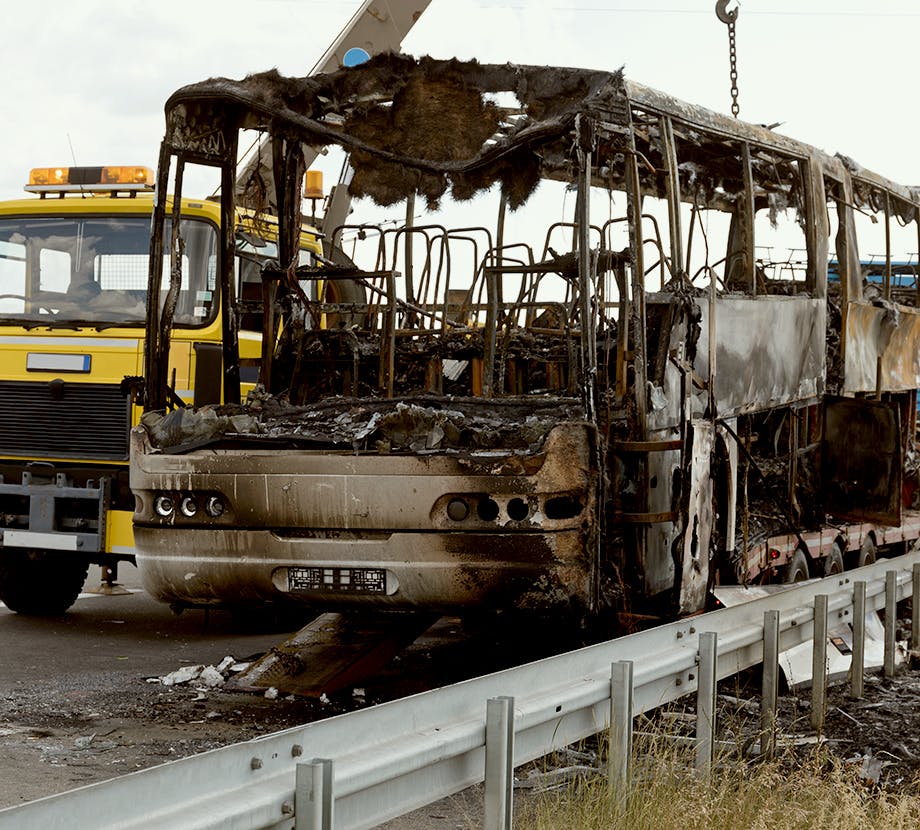 Who is liable for
bus accident injuries?
After a serious bus accident, multiple investigations are usually conducted to determine liability. These may include police investigations, insurance company investigations, internal bus company investigations, and investigations conducted by traffic safety boards. Different laws and regulations apply to different types of buses. For example, commercial interstate carriers, such as Greyhound, are subject to different regulations than government entities responsible for Metro buses. Churches and private buses fall under a different set of guidelines.
Call our law offices for help today
If you have been hurt in a bus accident, it is in your best interests to speak with an experienced personal injury lawyer as soon as possible. Our bus accident attorneys in New York City at the Law Offices of Michael S. Lamonsoff, PLLC, can investigate your accident to determine cause and liability and collect and preserve evidence to support your claim.

Contact us to learn how we
can help you after your bus accident
If you sustained a serious injury because of a bus accident, the team at the Law Offices of Michael S. Lamonsoff, PLLC will fight fiercely for your rights and represent your best interests so that you can concentrate on recovering.
We invite you to contact us for a no-cost consultation. We are available 24 hours a day, 7 days a week.
Contact our office for a FREE CONSULTATION any time.
Prior results do not guarantee a similar outcome. The information on this website is for general information purposes only. Nothing on this site should be taken as legal advice for any individual case or situation. This information is not intended to create, and receipt or viewing does not constitute, an attorney-client relationship.