There is a significant difference between an accident involving a dump truck and an auto crash involving two cars or even an SUV or a pick-up truck. The most notable differences in these accidents are: the content of the dump truck's cargo, the trucking company's potential negligence, and the high stakes of the insurance providers. These factors can complicate your pursuit of adequate financial compensation for your injuries and losses and also greatly increase your case value.
In New York, you can find dump trucks just about anywhere. They remove trash from residential areas and transport supplies from and to construction sites. Any misstep the dump truck driver makes can result in a catastrophic accident. In a collision with a big truck, people inside the smaller vehicle are more likely to sustain severe injuries or death.
New York's dump trucks are more dangerous than the average truck because of possible design flaws. If you want to win your claim for damages after an accident with a dump truck, you need to understand these specifics and have an action plan ready. Our trusted and highly experienced dump truck accident lawyers in New York, led by attorney Michael S. Lamonsoff "The Bull" will leave no stone unturned to help you obtain your rightful compensation in these cases. CALL NOW to get started.
Why Dump Truck Accidents are Dangerous and Deadly
A number of dump truck features make them more dangerous than most other automobiles:
Weight and Mass
The typical dump truck has a load capacity of 10 tons (20,000 pounds) and is ten times heavier than the average automobile. In a collision with a dump truck, you and the other occupants in your vehicle will be subjected to a force equal to or greater than the truck's weight, which might result in catastrophic injuries or even loss of life.
Center of Gravity
The center of gravity also plays a pivotal role. A loaded dump truck has a higher center of gravity. A heavier vehicle load results in more significant weight transfer when the driver hits the brakes, maneuvers suddenly, or turns abruptly. A dump truck is inherently top-heavy due to its mass and center of gravity being high in the chassis. These factors make operating a dump truck more difficult, increasing the risk of collisions.
Design and Loading Issues
In a New York dump truck accident, even the dump truck's design can aggravate the problem. If a speeding truck collides with something at high speed, the cargo can quickly tumble and be flung out of the rear opening. Someone needs to be responsible for securing the material to prevent the load from shifting or falling out, and this can be the primary negligence factor.
Depending on the company and service provider, the driver, their employer, or third-party service providers could be in charge of cargo loading and can be the at-fault party in this scenario. Even with a well-secured load, dump trucks are top-heavy, making them more prone to rolling over, posing a danger to other motorists on the road.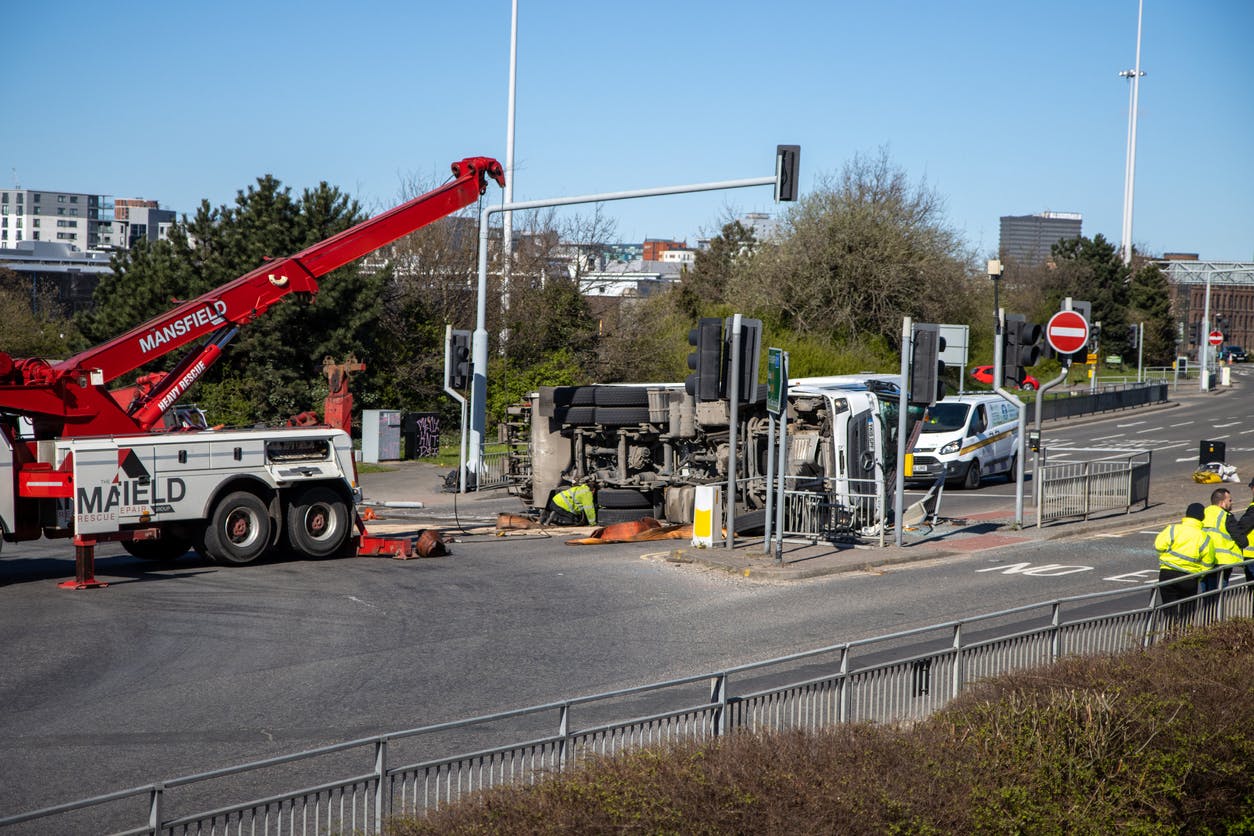 Distracted Dump Truck Drivers and Trucking Companies Cause Accidents in New York
Accidents often occur with dump trucks because of factors specific to the truck operator and the trucking company. New York dump trucks re-entering traffic lanes after leaving a construction zone have caused and will continue to cause incalculable minor accidents, devastating crashes, and massive pileups. Because they are local carriers, they are not bound by the standard working hours for commercial vehicles like 18-wheelers, you may also see them on busy streets or roads, exacerbating the consequences of an accident.
Over their combined 100-plus years of experience, the dump truck accident attorneys in New York City at the Law Offices of Michael S. Lamonsoff have successfully taken on and defeated negligent truckers, at-fault dump truck companies, and third parties. We have obtained maximum compensation for New York dump truck accident victims and their families, providing them with the necessary resources to deal with injuries and losses.
Statute of Limitations for New York dump truck Accidents
You usually have a time limit of three years from the accident date to file a dump truck accident lawsuit in New York, this time period can be even shorter in certain circumstances, such as where a municipal vehicle is involved. These deadlines apply to personal injury, emotional distress, and property damage claims and make it vital that you consult with an attorney immediately.
Possible Damages You Can Claim in a Dump Truck Injury or Wrongful Death Case
Our skilled dump truck accident attorneys in New York will fight diligently on your behalf to obtain maximum financial compensation from the negligent parties. These are the possible damages: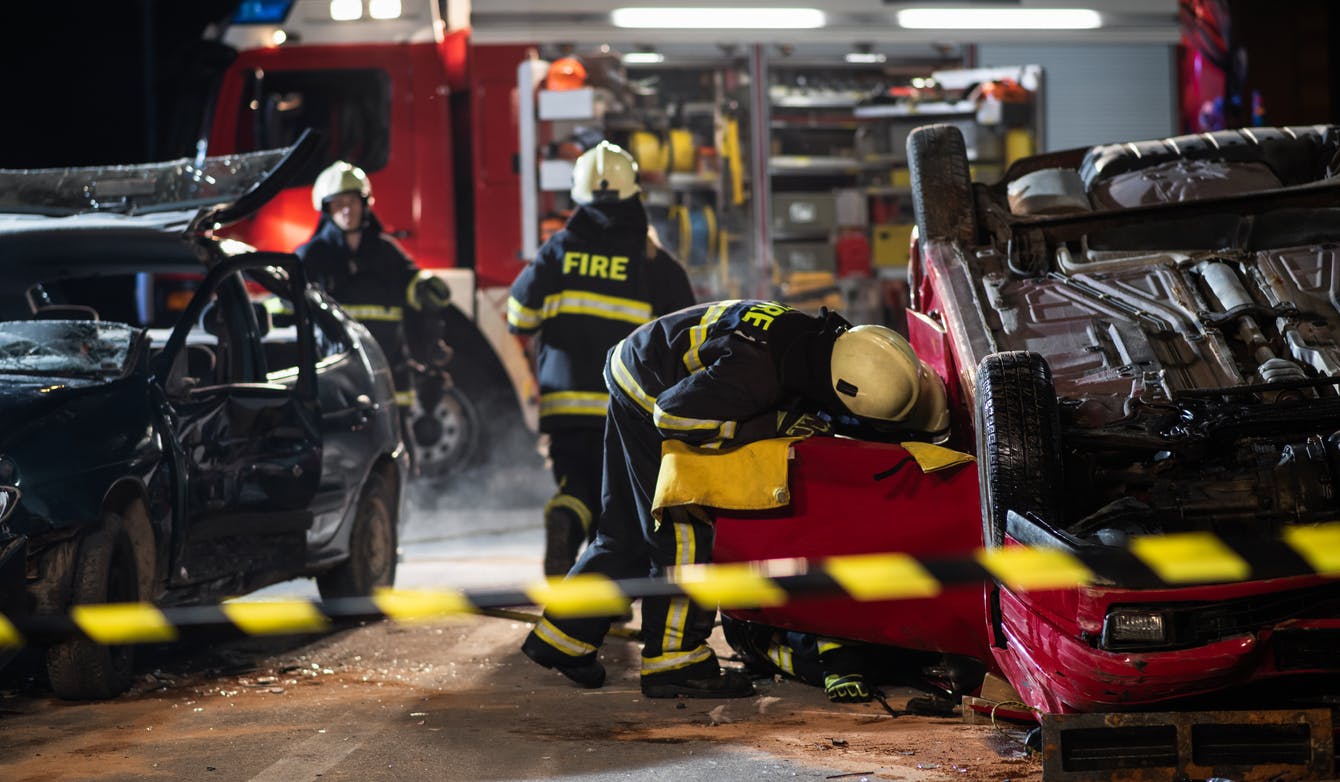 Personal Injury Cases:
Current and potential medical costs, including Emergency Room visits, hospitalization, doctor consultations, prescription drugs, surgery, physical therapy, mental health counseling, assistive devices, PTSD treatment, and long-term rehabilitation costs
Loss of consortium
Pain and suffering (both physical and emotional)
Current and future loss of income
Disfigurement and scarring
Mental anguish, fear or humiliation, anxiety
Property damage
Loss of enjoyment of life
Modifications to the victim's home in case of a disability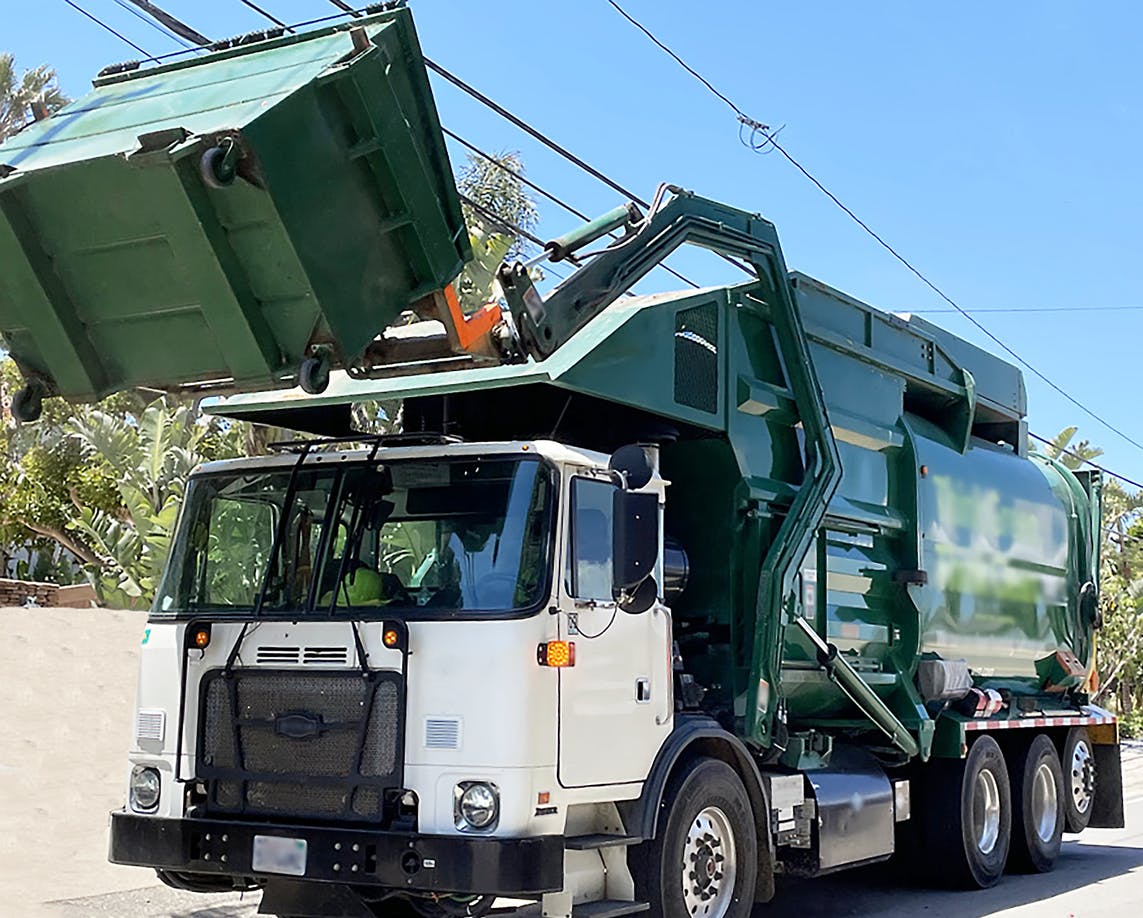 Wrongful Death Cases:
Under New York laws, specific family members can claim wrongful death damages if their loved one perished in a dump truck accident due to someone's fault:
Medical expenses from the decedent's last injury
Pain and suffering the person may have experienced before death
Loss of companionship
Loss of care
Loss of benefits and income
Funeral or burial costs
Note: If the at-fault parties' actions were exceptionally egregious, such as driving drunk or other reckless driving behavior, our New York dump truck accident attorneys may also be able to recover punitive damages (exemplary damages), in addition to compensatory damages on your behalf.
Choose the Most Trusted and Skilled Dump Truck Accident Lawyers in New York
With the tenacious, determined, and knowledgeable attorneys from the Law Offices of Michael S. Lamonsoff in your corner, you can be assured of the best possible outcome in your case. We know the intricacies of New York's legal system and have the capabilities to handle large insurance providers and well-connected defendants in dump truck accident cases. We never falter or fail, and we never step back.
Serious injuries arising from a dump truck accident can profoundly impact your life in the long term, and you need seasoned and resourceful attorneys like us who will fight tooth and nail for you. For a free and confidential consultation on the best course of action in your case, call the Law Offices of Michael S. Lamonsoff at 212-962-1020 contact us online.